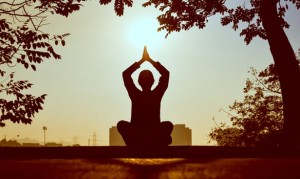 Wellness isn't a particularly new craze that has swept the younger generations. Its principles have been around for thousands of years, with the added difference that modern life has more of an impact on mental health nowadays than ever before.
Chronic stress leads to physical symptoms such as ulcers, high blood pressure, insomnia, exhaustion, and so much more. Put under enough pressure for long enough a period of time, and any person will crack. This is what is known colloquially as a "burn out," and it affects the lives of hundreds of thousands of people every single year.
Not only does burning out lead to good people losing their jobs, but it also leads to massive revenue losses for the companies in question. Lack of productivity leads to lowered profits, and ongoing recruitment and training is a cost that many companies simply cannot afford.
By changing your company culture and by prioritizing your employees' well being, you can avoid the heavy costs associated with a high turnover. Instead, you can have talented and dedicated employees who love working for you. There are many budget-friendly corporate perks and benefits you can offer that will improve the company culture of your office and the wellness of your employees.
Personalized Benefits
Nearly a third of employees claim that a personalized benefits package would be enough to encourage them to stay with their given companies for years. This is a very important statistic, especially when you consider that a third of all workers and a half of all millennials leave their job within a year. All you need to do as an employer to better your employee retention, then, is to enroll with Perkbox, who offer corporate perks at competitive rates. You can offer the benefits, and corporate perks employees want, and in turn, you can retain and cultivate a loyal, talented workforce.
Improve Facilities
There is so much you can do with your office space to promote wellness and health. To start, make it more social and engaging. Ditch the cubicles and opt for an open plan that allows for personalization, customization, and socialization. Next, work on adding more design elements that will improve health at the core, like increased natural light and added plant life for improved air quality. The final touch should be improving the break room. Add in appliances so that your employees can bring and make food from home, and offer free healthy snacks to keep your employees fuelled and healthy.
Flexible Working Hours
The face of the workday is changing, all in part due to the fact that data, internet speeds, and personal computers are more powerful than in the past. By being flexible with your working hours, you can enable employees to better manage their work/life balance in ways they couldn't before. For example, allow an employee to work from home when their child is sick instead of being forced to use a sick day of their own.
There are so many ways you can promote wellness in your work. Focus on the individual and on how you can change your facilities and policies to help your employees focus on their health and their priorities. Do this, and you can keep the best of the best and even attract a more talented workforce to your company.