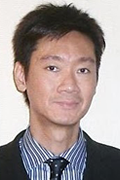 Allan Ung, founder of Singapore-based Operational Excellence Consulting, has over 30+ years of experience playing global and regional roles leading Lean, Six Sigma, and TQM initiatives in global organizations such as IBM, Microsoft, Underwriters Laboratories, and Infineon Technologies.
His firm provides corporate learning programs and management advisory services to assist clients to achieve breakthrough in business performance and effectiveness. Operational Excellence Consulting works with government bodies, multinational corporations, and small and medium-sized enterprises of a wide spectrum of industries. Some of their valued clients include Analog Devices, Borouge, Micron Technologies, B|Braun Medical Instruments, Panasonic, NEC, NileDutch, CLS Communication, Elsevier, Wow Education, Ministry of Social & Family Development, Temasek Polytechnic, Defence Science & Technology Agency, Immigration & Checkpoints Authority, etc.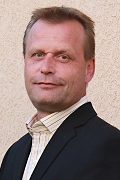 Frank Adler, co-founder of US-based Operational Excellence Consulting, has over 25+ years of international executive leadership experience in General Management, multi-site Operations & Supply Chain Management, Quality & Customer Support Management, and Operational Excellence, Lean Management & Six Sigma.
Frank is a certified and experienced Lean Six Sigma Master Black Belt, with a proven track record of implementing these methods, concepts and tools in various organizations and industries. He holds a in Mathematics and Physics from the Freie University of Berlin (Germany) and a in Applied Mathematics and Industrial Economics from the Helsinki University of Technology (Finland).
His firm provides assessments, training solutions, kaizen event facilitation, and implementation support to organizations that are committed to achieve superior performance through Operational Excellence.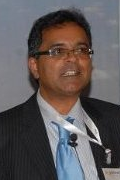 Vishnu Rayapeddi, founder of Productivity Solutions, is a management executive with over 30+ years of experience in End-to-end Supply Chain Management, Manufacturing Operations Management, Strategic Planning, Business/Operational Excellence, and Process Re-engineering/Improvement.
Vishnu is a pioneer in Lean Management, combining the power of Lean Thinking, TOC, Six Sigma, TQM, TWI, Balanced Scorecard, cGMP, and other best-class methodologies like DMAIC, Value Stream Mapping, Root Cause Analysis, 5S, Quick Changeovers, Quality and Reliability, TPM, Visual Management, Standard Work, Pull, JIT, and Kanban.
Vishnu has worked in Pharma Manufacturing and FMCG Supply Chain environments for over 21 years with some of the most reputed organisations in New Zealand and India, including Unichem Laboratories, Aristo Pharmaceuticals, Intas Pharmaceuticals, Standard Medical & Pharmaceuticals Ltd, Fonterra, George Weston Foods (part of AB Foods) and others. In the past 6 years, Vishnu has been providing consulting, training, coaching and mentoring services in the Operational Excellence arena.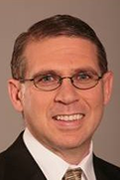 Michael Carter, founder of 6ixSigma, is a Six Sigma Master Black Belt with experience in Statistical Analysis, Predictive Modeling, Root Cause Analysis, Design of Experiments, Sampling, Regression, Data and Text mining.
His firm has assisted with Lean Six Sigma training and implementation in Australia, Singapore, Germany, China, Malaysia, Taiwan, Mexico, India, Hong Kong, United States, Canada, and counting.
Michael is also a Director in KPMG's Advisory Services practice, where leads the internal process improvement deployment and also leads the data analytics initiative, leveraging analytics to identify and improve operational results and assist clients with their operational needs.