BUNDLE DESCRIPTION
This product (
Become a Recruitment Expert

) is a Document Bundle, which you can download immediately upon purchase.

Become a Recruitment Expert

A recruitment strategy is a clear-cut hiring plan that defines the roles your company plans to recruit for, when and where those job opportunities will be posted, and the evaluation strategies through which you'll identify top candidates. This is a core element of the framework that hiring managers and HR professionals can follow in order to standardize and optimize hiring within your business.

Your company's needs, priorities, and strategy can vary depending on size, age, location or industry. But there's one thing you have in common with all those other companies out there if you want to succeed and grow as a business: you need to hire exceptional talent. You can do that with the right recruitment strategies.

The processes that you'll build, the places where you'll look for candidates and the methods you'll use to attract them depend heavily on your business goals and organizational structure. You don't have to reinvent the wheel, though, when you're developing a recruitment strategy. Start with tried and true methods and customize based on what makes sense for you.

Getting your recruitment strategy right is key to hitting your business goals. Here are some expert tips to help you set up your company for success – and the shortcuts to keep you ahead of your competition.

1. Getting your recruitment strategy right is essential to business success. Taking a strategic approach to recruitment encourages your talent teams to view the hiring process as ongoing, rather than solely advertising a job and hoping that they receive the right applicants. This method can result in a lengthy and costly hiring process, as well as more demand being placed on your teams, and additional strain on you and other hiring managers.

2. Recruitment strategies that are aligned to business objectives, are robust, and easily repeatable have the best chance of success.

3. A recruitment strategy is a clear, formal plan that sets out how your business will attract, hire, and onboard talent. It should be tied to your overall company objectives and include your talent requirements and skills gaps, headcount planning, employee value proposition, recruitment marketing strategies, selection criteria, tools or technologies you plan to use, succession plans, and your recruitment budget. Your recruitment strategies must be achievable and easy to communicate. While you can tweak your tactics, the strategy must always be clear.

4. A great recruitment strategy will have four core elements: growth and workforce planning, skills audit, strong focus on employer brand, and flexibility. By including these four elements, you will cover where the business is planning to go, what skills are needed to achieve that growth, how to effectively sell your company to potential employees, and ensure your business can easily adapt to the changing environment.

5. The goals of your recruitment strategy will vary depending on what stage your business is at and where you want to take it. You may not have the same recruitment goals if you are a startup or scaleup company as you will a global corporation. You should first analyse where you stand in the market and your goals should form where you want to be and how you plan to get there – these need to be clearly defined SMART goals that are specific, measurable, achievable, realistic, and timely.

Thank you for your attention,

Regards,

UJ Consulting


THERE ARE 5 PRODUCTS ARE IN THIS BUNDLE:

Got a question about the product? Email us at [email protected] or ask the author directly by using the "Ask the Author a Question" form.

ABOUT THE AUTHOR: UJ CONSULTING

UJ Consulting

Untung Juanto ST., MM. Founder of UJ Consulting. He is professionally experienced business and management consultant in several local and multinational companies. [read more] He has an experience in managing an effective and efficient company with various approach methods adapted to different industries because He had a career from the lower management level as Supervisor before finally being at the top management level. His Top Management experience started from the position of General Manager, VP Operation, HR Director and Business Development Director

He completed his undergraduate education majoring in Architecture at Diponegoro University, Semarang, Central Java, Indonesia. After that, He continued to Master of Management level majoring in Human Resource Management with cum laude predicate with a GPA of 3.94 at Mercubuana University, Jakarta, Indonesia.

His last work experience as Deputy President Director at Hutahaean Group in charge of 14 business units engaged in various industries including CPO Production, Oil Palm Plantation, Cassava Plantation, Tapioca flour production, 4 and 5 star hotels, waterparks, golf courses and housing with a total of employees more than 3,000 employees.

His biggest achievement was in 2021 when He served as Deputy President Director at Hutahaean Group Indonesia by increasing the company's revenue from IDR 700 billion to IDR 1.1 trillion (y/y) and increasing the profit margin by more than 20%. Doing a turn around on business units that have lost in the last 5 years become profits. In addition, He have also succeeded in creating an efficient and effective management system by redesigning the Business Process Management (BPM), reviewing Standard Operating Procedures (SOP) and Work Instructions and compiling the appropriate Key Performance Indicator Management (KPIM) to increase employee productivity.

He is currently active as a part-time business and management consultant (online) at Enquire Corp. and Flevy Corp. In addition, He also teach part-time at several universities for courses in strategic management, human resource management, project management, entrepreneurship and business.

UJ Consulting has published 169 additional documents on Flevy.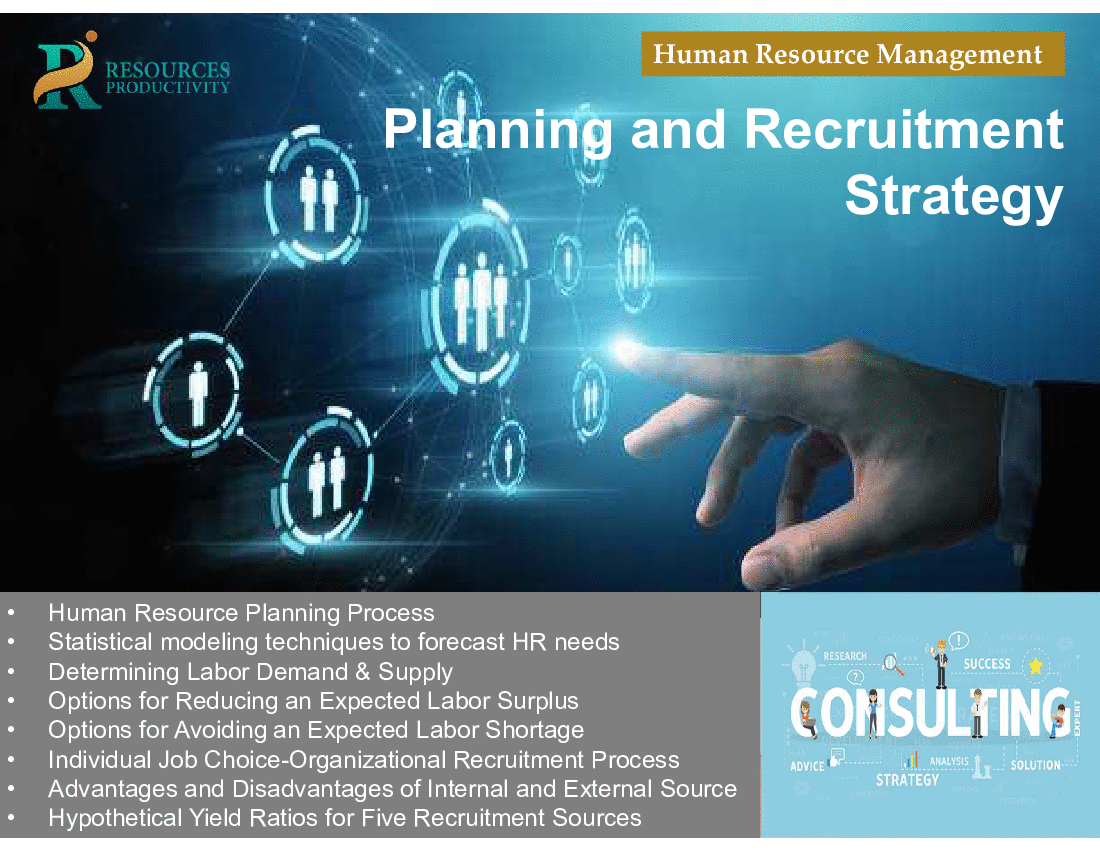 DETAILS
This business document is categorized under the function(s): Organization, Change, & HR
It applies to All Industries
Purchase includes lifetime product updates. After your purchase, you will receive an email to download the documents in this bundle.
Initial upload date (first version): Dec 10, 2022