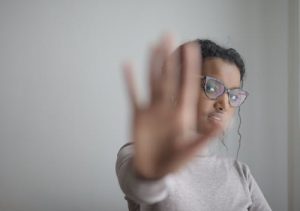 Workers' compensation, also referred to as workers' comp, covers injuries that happen at work. This can include tasks that are related to work, such as using company vehicles.
Workers' comp insurance most commonly covers traumatic injuries such as slip and fall accidents. Occupational injuries, which are illnesses or injuries that occur over time, are also often covered by workers' compensation. The top three causes of work-related injuries, which make up more than 84% of nonfatal injuries involving time away from work, include overexertion, slips, trips, and falls, and contact with equipment and objects.
Most states require employers are covered with the average level of risk for a particular injury.
What happens if you file a claim and it's denied, however?
Common Reasons Claims Are Denied
Your first step after a workers' comp claim denial is to figure out the why behind the decision.
Some of the common reasons for denials include:
The injury wasn't reported within the required timeframe. State law dictates how soon you're required to report an injury, and it's usually just a few days. Along with reporting the accident, which often has to be done in writing, state laws also have deadlines for filing the initial claim, which is usually within 30 to 90 days.
Employers may dispute someone's workers' compensation claim. For example, your employer might make the claim that you were hurt outside of work, or you were hurt under circumstances that disqualify you.
Some injuries aren't eligible for compensation. As an example, it's difficult to get compensation for stress-related injuries.
If you didn't receive medical treatment, you're unlikely to be able to get workers' compensation.
Your claim might not have included adequate evidence that your injuries occurred at work.
Steps to Take after a Denial
After your claim is denied, you should, as was mentioned, figure out why. You should receive a letter that tells you why.
It may be a simple problem, such as a mistake with paperwork that you can fix relatively easily.
More commonly, you'll have to appeal the denial.
How to Appeal a Denial
The letter telling you why your claim was denied should also give you information on how to appeal your denial. Go over it carefully—every state has its own appeals process.
Usually, the first part of the appeals process is a hearing in front of an administrative law judge.
At this hearing, you would present medical evidence and any other evidence you might have supporting your claim.
Then, based on your state, there are other levels of appeal that go beyond the administrative level.
You will have a state deadline for filing an appeal, just like you did for the initial claim.
Should You Get a Lawyer?
If your claim was denied for something simple that you can clear up pretty easily, then no, you don't need a lawyer. Otherwise, it's possible that you need an experienced attorney.
It's important when you're going through the appeals process that you're doing everything correctly and on-time.
An attorney is going to understand the ins and outs of what often amounts to a complex legal situation.
An attorney can help you gather evidence and build a strong case for your appeal.
Finally, there's also a different scenario to be aware of, which is reopening a workers' compensation claim.
Reopening a claim is different from an appeal of a denied claim.
You might reopen a claim because your injury has returned or gotten worse, or there's new evidence that's come to light, for example.
There are also time limits in place, set by the state, for how long you have to reopen a claim. These are usually up to seven years from the date your original claim was filed—not the date of your injury.
If you've been paid in full and a release is signed by you, then your case may be considered closed, and you can't reopen it.
As is the case with everything else related to workers' compensation, the process to reopen a claim varies based on the state.
Approach a denial with the knowledge that an insurance company is not in a rush to pay out benefits. There's a high likelihood they'll deny your claim if there's even a small doubt about your injuries.
If you do receive a denial, you might contact an attorney who can source the proper medical records and cite employment law that's relevant to your case.