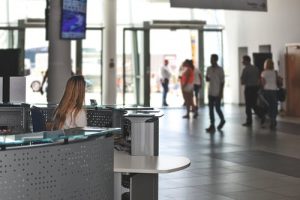 The workforce is what powers a business, so it is essential that you are able to recruit the top talent. When you have a team of dedicated, talented and hard-working individuals powering the operation, it will enable you to streamline your operation and reach your potential. Of course, attracting the top talent is easier said than done especially if you are a relatively new company. So, what are the best ways to attract talent to your company so that you can find greater success? There are several methods for doing this and combining a few of these should allow you to strengthen your workforce.
Use The Latest Tech
In today's tech-driven age, most businesses rely very heavily on some form of technology. Using the latest and best technology shows that you are current, modern and will invest in technology which will help staff to complete their work to a high standard.
Create A Positive Working Culture
People spend an enormous amount of their life at work, so it needs to be somewhere that they feel happy, positive and comfortable. This means that you need to cultivate a positive working culture in the workplace (this is something that everyone can benefit from) which is achieved through positive feedback, support, and team-building.
Attractive Office Space
Similarly, seeing as they will be spending so much time at work, it also needs to be an attractive space where they can work comfortably each day. Here are a few tips:
Open plan
Maximize natural light
High-quality office furniture
Kept clean and tidy
Has personality while retaining professionalism
Plenty of space for each worker
Social areas
Additional perks (pool table, office bar, etc.)
Current Employee Testimonials
When people are choosing which company to work for one of the smartest ways to find out more is to learn what current employees think about the business. Obtain testimonials from your staff which can be used on the website and social media which show why your business is a good one to work for.
Perks
A great way to convince talent to come to your company is to other perks which they might not get with the competition. As an example, you might use a private jet on business travel trips to London which will be something that will tempt a potential employee. This is a good option because private jets are highly glamorous yet it is now more affordable than ever thanks to companies like Stratos Jets Charters.
Flexibility
Businesses have become much more flexible in modern times, so now workers do not expect there to be such strict rules in regards to office hours. Being able to offer staff flexible working hours and the ability to work remotely could be key in attracting top talent (particularly those that have children or other large responsibilities). This can also keep morale high and brings a host of other benefits for all parties too.
Attracting the top talent will give any business a boost and allow the company to reach its potential. Attracting talent can be challenging, but the above are a few of the most effective ways that you can make your business a great place to work.