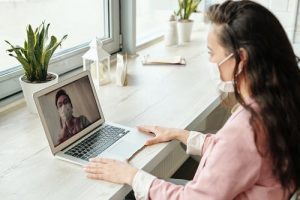 Businesses have had to adapt very quickly in 2020 due to the pandemic and few departments have been affected as much as HR. HR always plays a key role in the smooth running of the business and the impact of COVID-19 has made this department even busier than normal with work made harder due to the switch to remote working – read on to find out how HR has had to adapt during the pandemic.
Adjust to Remote Working
The biggest change for businesses has been the workforce going remote which can be challenging for all. From an HR standpoint, communication is obviously an incredibly important aspect of their role so they are having to adjust the way in which they communicate and provide support to employees. Communication is one of the biggest challenges that remote working can bring so it is important that businesses have the best tools in place that can help HR employees to keep in touch with everyone.
Offer Resources for Mental & Physical Health
The pandemic is understandably causing serious mental health issues amongst the population with people worried about their health, the health of their loved ones, their livelihood in many cases and being unable to lead their normal life. Additionally, physical health is obviously an issue during a health crisis and many people have put on weight this year as a result of working from home and the pandemic. This means that HR employees have their work cut out and will need to provide support and resources to employees to help them in terms of both their physical and mental health.
Offer Advanced Training for Those Working Remotely
Training is another important responsibility for HR staff which has been made much more challenging due to COVID-19. This means that HR staff need to be able to offer advanced training that is both suitable and accessible for those working remotely which can be a huge challenge, especially when you consider that things are unlikely to return to normal anytime soon.
Hard to Find Work
It is also challenging for those in HR that are looking for work. The job market is incredibly competitive right now and those that are looking for HR jobs might find it best to speak to a recruitment agency that specializes in HR. While it is a difficult time, there are jobs available so it is important to remain optimistic.
Businesses have had to adapt very quickly due to the pandemic and HR is a department which has been affected heavily. The role of HR employees is not only made harder because of the switch to remote working but also busier because to eh impact of the virus and how this is impacting both employees and businesses.