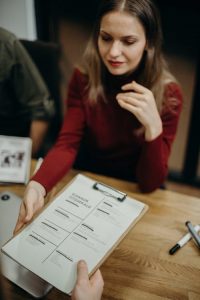 As a business owner, optimizing your team is essential for the success and growth of your business. The bank of qualified contract workers is growing by the day. Limiting yourself to only permanent employees may be inhibiting the growth of your business. That's not to say that you shouldn't have any permanent staff. On the contrary, strategically building your team with a balance of both permanent and contract workers will help you to increase the efficiency of your business.
Depending on which sector you're in, you may have specific requirements in terms of staff. The larger your business, the more permanent staff you may need. That said, it is likely that there are some staff members that you could contract for their services as they are needed; and are not required for the full 40 hours a week.
Here are some essential points to consider about each type of employee so that you can determine which is the best option for your business.
Hiring a contractor
Working as a contractor is a win-win for both the individual and your business. Not only can contractors charge a higher hourly wage, but business owners can save a ton of money by only hiring them for the hours that they are needed. If you only need an admin assistant to answer emails 30 minutes a day, then hiring a permanent employee wouldn't be cost-effective.
Why do they charge more? Since a contractor handles their benefits, marketing, taxes, insurance, and training, they require a higher wage. From a business perspective, since you don't need to deal with taxes, or pay for benefits and training, you are still saving a ton of money.
Contractors specialize in their field of service, and you can count on them to do a quality job. Since they will work with other businesses as well, they need to create a good reputation and establish authority in their field.
Some areas where you may want to consider outsourcing contractors might include:
Admin
Marketing
IT services
Accounting
Web design
By outsourcing job roles such as IT services, you have access to a bank of qualified, educated IT professionals who are up to date with current tech. You won't need to invest in training or pay a high salary, so it's a much more cost-effective option. 
Hiring a permanent employee 
On the other side of the coin is the permanent employee. Permanent employees have more job security, though less flexibility. As a business owner, you will have more control over their time and their daily tasks. They are also available at a lower hourly rate, though the cost will add up over a year.
If you identify tasks that need doing daily, then it's best to hire a permanent employee. You can build a trusting relationship with them over time, and they will have a stronger allegiance to your business.
Some important points to note about hiring a permanent employee are some of the hidden costs that are involved. There are legal requirements for hiring permanent staff, including employee benefits, sick leave, and holiday leave. You will need to front the bill for training and development, which is necessary in order to keep their knowledge up to date. Furthermore, if your business experiences a lull, you will still need to pay them a full wage.
Which is best?
Both types of employees are essential for different purposes. Analyze your current staff structure to identify whether your business is operating efficiently. Are there areas where you could outsource a contractor? Are there specific areas that would benefit from the dedication of a permanent employee? While it's different for each business, it's essential to know your options so you can make the best choice.