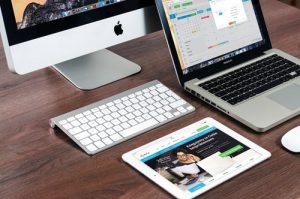 Whether you run a small business or a major corporation, you will know that with so much going on, it is difficult to keep things from turning to chaos. However, there are some great business management tools that make a huge difference to the running of your business. Some make life so much easier and many of them do not have to cost any money.
Take a look at our list of the 10 best small business management tools designed to make the running of your business so much easier.
A Paystub Generator
One tool that every small business owner should have is a free Paystub generator which can save you a ton of time. This tool allows you to create pay stubs for your employees. These stubs contain all your business info, important information about your employees, and give them a full breakdown of their earnings and deductions for the month. You then just email the pay stub to your employees or download a free PDF.
Slack
Any online small business needs tools to help with communication. Messenger tools such as Slack play a big role in letting us communicate with our online teams, clients, and potential clients. These tools also make it far easier to handle projects involving numerous people. Aside from Slack, other options include Discord and Skype.
Zoho Desk
Quality customer service is vitally important for the success of any small business. Zoho Desk makes this part easy. This helpdesk tool allows you to manage your support tickets in an organised and professional manner. Your customers will appreciate such an efficient system that leads to the successful resolution of complaints or other issues.
PicMonkey
Not all of us can be masters of powerful content editing tools such as Photoshop, but sometimes we do need to create images for our blog posts and social media posts. Fortunately, PicMonkey is an easy-to-use tool that offers just that. While there is a premium version for a small annual fee, the free version of this excellent tool will be enough for most of you.
MailGenius
Ever wondered why your emails always end up in the spam folder of your customers? Well, email testing tools help you to identify the reasons why. There is nothing worse than seeing your emails wasted because they end up in the spam folder of an email client. MailGenius inspects your emails to find out if they include obvious spam triggers.
CyberGhost
Another vital tool that all online businesses need is a VPN. A virtual private network aids your online security and makes it difficult for anyone to snoop on you. You have quite a lot of choice as many top VPN providers exist. However, one of the very best is CyberGhost. Try to avoid free VPNs as they may sell your online activity rather than help protect it.
Wrike
Project management has never been easier thanks to Wrike. This tool helps you to share files, stay updated with the activities performed by your team, and generally just makes it easier to collaborate on business projects. This platform offers a free version but for larger teams, you may need to subscribe to a higher tier.
HootSuite
If you run a number of social media profiles, HootSuite is a fantastic tool that lets you manage them all from a single place. You can schedule posts, listen for brand mentions and monitor which of your posts attracts the most views and interactions. The great news is that HootSuite offers a free version which is adequate for most small businesses.
Google Drive
Working as part of a team online means you need a central cloud storage platform. These allow everybody to have access to files. While there are some good alternatives, Google Drive is the best simply because you also have access to tools such as Google Docs and Google Sheets. Everyone in your team can make changes to the very same files.
Timely
Because many of your teams will work remotely, knowing what they are doing and when is very important. Timely is a time-tracking app that lets you know if your team members are working or slacking. The tool tracks the activity of your team and records everything for you to check. Aside from making it easier to spot those not pulling their weight, this tool also makes it easier when it comes to paying your team. You can see the hours put in!
The Final Word
There is a good chance that you have heard of some of the tools we have mentioned but we can also bet that there are some you didn't know existed. Each offers benefits that help with the day to day running of your business. Many will go on to become essential tools that you cannot live without!