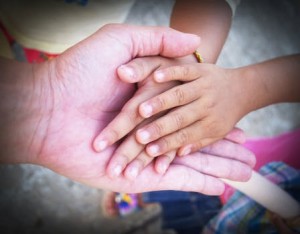 Traditional companies often believe offering a 401(k)-retirement plan and a few weeks' vacation time is an effective way to care for staff. Yet, forward-thinking companies realize the best way to run a successful company is to care for their team members. Find out how modern companies are caring for their employees.
Mental Health Awareness
Are you aware that approximately 1 in 5 US workers are currently living with a mental health illness? It is essential to provide team members with the help and support they need each working day. Thankfully, there are multiple ways employers are supporting people living with mental health conditions. For example, many businesses have chosen to provide their staff with wellness programs, which cannot only improve their employees' happiness and wellbeing, but it can positively impact their physical health, too.
It might also be beneficial to improve the cultural awareness of both meditation and mindfulness. You can encourage employees to take a much-needed break to relax and destress by providing a weekly meditation session, mindfulness training or you could even introduce a meditation room.
Occupational Health Training
Have you ever experienced a sleepless night, illness, or lethargy at work? If so, you will know first-hand that work can take its toll on a person's health and wellbeing. Not only might an employee experience stress or anxiety in the workplace, but they could make simple mistakes that could lead to serious consequences. For example, they could drop an item from a height, press the wrong button on heavy-duty machinery, or could experience a trip or fall in the workplace.
A forward-thinking approach to health and safety can, therefore, help you to care for your employees effectively. Either you or an internal safety professional can now attend ASSE (safety.asse.org), an annual OSHA compliance conference, which can help you learn more about the best internal safety practices and technologies to safeguard your employees' health and wellbeing.
Greater Flexibility at Work
Allow your employees to maintain a work/life balance by providing flexible working hours, so members of staff can pick up their children from school or attend a medical appointment with ease. Not only will this prove you are a caring, adaptable employer, but it could also help you acquire top talent. For example, 85% of millennials are reportedly looking for positions that provide greater flexibility, so they can meet the demand of both their personal and professional lives.
Customized Health Benefits
Different employees will have different needs. Care for your team and attract the finest candidates by providing customized benefits. Step away from the one-size-fits-all approach and provide employee perks unique to a person's needs. For example, you could provide transgender inclusive healthcare or mental health counseling.
Conclusion
As you can see, there are multiple ways to care for your employees' health, safety and wellbeing, while boosting their morale. Simply consider the best options for your company, which will ensure the health and happiness of every member of staff.