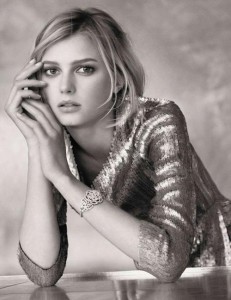 Do women or men make better leaders?
Recently, McKinsey republished an article from 1976 entitled 'Sex bias – still in business' with the following 2014 introduction:
Despite much talk of equal opportunity for women, discrimination persists in business. This 1976 McKinsey Quarterly article, part of a series celebrating our 50th anniversary, shows how companies should correct disparities that are illegal, immoral, and bad for business.
Curious as to how a 38 year old article could offer fresh and relevant insights into a subject close to my heart, I sat down with keen anticipation to read it. My enthusiasm was quickly dispelled by tedium and increasing frustration. The article was too predictable. It gave a prescription of organisational measures to create greater opportunities for women, but the only reason it gave for doing so was 'unfairness' and the need to conform with legislation. I struggled to understand why McKinsey were bothering to republish it in 2014 – it certainly did not provide thought leadership..
Whilst the right of women to equal opportunities is undeniable there are even more positive and compelling reasons to advance their role in business. Ask yourself whether 'the fairer sex' or 'the testosterone-fuelled sex' are likely to fare better on the following, research-validated characteristics of Top 1% companies:
Decisions, which can occasionally be bold and radical, are made on the basis of quiet, calm insight and understanding, not bravado.
There is an holistic culture with a long-term, nurturing perspective and a recognition of the constant need to improve and to learn, personally and collectively.
Staff regard the company as if it was their family and describe it with affection as an open, honest and supportive environment in which standards are high, but everyone's contribution is valued.
Leaders display remarkable humility, do not seek the limelight, and channel their egos into the success of their colleagues and the enterprise. They are often grossly underestimated and seen by traditionalists (usually male) as being 'not up to the job'.
Leaders have high levels of emotional intelligence and sensitivity to others.
When asked where the organisation should be going leaders are comfortable saying 'I don't know, but we'll work that out together'.
They grow a far higher proportion of successful, high performing leaders at all levels from within than other companies, instead of constantly chasing shadows and quick fixes by recruiting from outside in the (usually mistaken) belief that the organisation needs to be shaken up. Universally admired leviathan the General Electric Company of America (GE) is perhaps the finest example.
What about mediocre, under-performing or failing companies?
They describe themselves as fact-based but in practice decision-making is illogical and emotional, though this is not usually recognised or accepted.
There is a macho culture in which asking for help is seen as weak, even pathetic.
They are uncomfortable talking about 'soft' issues of culture, behaviour, attitudes and feelings, even though these are the issues that drive everyone in reality.
Managers have a tendency to control, micromanage and sometimes bully others.
Leaders never back down or admit mistakes, individually or collectively, which they believe would be a sign of weakness. They propel themselves forward with a projected confidence that they don't feel inside, where they are often riven with stress and uncertainty, and long for someone to take the burden from their shoulders.
Staff feel unappreciated, unable to give of their full capabilities which are not understood or valued and morale is poor.
Insiders or others who know the company well would describe it as dysfunctional, false, abnormal, abusive and/or sociopathic. It is characterised by a peculiar set of norms that do not conform to common sense or reality, yet have become tenets of faith for those in positions of authority.
Staff tend to keep their heads down and do not challenge managerial thinking and decisions often enough, even though they consider them to be unworkable and sometimes dangerous.
See what I mean? It doesn't look good for the male of the species, does it? Is it any wonder we have such a high proportion of dismally performing organisations?
Of course it's dangerous to make generalisations and we can all think of women and men who are the exception to the rule.
However, women are more likely to be 'nest builders' than 'hunters', which means that they seek to create stable, secure environments in which their charges can thrive. They are keenly aware of potential threats, for which they keep a constant eye open. In other words they are likely to see problems and dangers, whether external or as a result of internal behaviour and decision-making, before men do, and will want to take steps to avoid or ameliorate them. Women tend to be more self-aware than men; in particular they are more conscious of their weaknesses and more willing to be honest and open about them.
By contrast men tend to have a greater appetite for risk, which excites them. They often lack self-awareness by comparison with women, and many of them will not admit weakness, perceiving it to be dangerous, even if subconsciously. Men are generally more impulsive than women (believe it or not!), and quickly become frustrated when people (such as cautious females) try to stop them from doing something. They will often characterise such caution rather dismissively as over-anxiety, and perversely they often become more gung-ho in reaction to it. This is not the logical, dispassionate behaviour that champions of robust masculinity would like us to believe.
My point is not that women are better than men. However, research clearly shows that personality traits which male-dominated organisational cultures often deride and dismiss are vital contributory factors in the performance of the Top 1%. And these traits tend to occur naturally in women.
A keen understanding of the attributes of Top 1% organisations quickly leads to the conclusion that so-called process skills, including 'soft' and leadership skills, are far more important to stability and long-term performance than much vaunted task skills, otherwise known as 'hard' skills, including knowledge and expertise. GE is consistently rated as one of the top companies in the world year after year. It was founded in 1892 when Thomas Edison, the inventor of the light bulb and multiple other electrical innovations, merged his Edison General Electric Company with the Thomson-Houston Company. However, it was his successor as CEO, the unfortunately named Charles Coffin, who masterminded the creation of the hugely successful General Electric Company. Coffin was a 'nest builder' – he established the culture within GE, present to this day, of systematically developing and promoting in-house leadership talent. All of GE's CEOs over the last 100+ years have been successful, and all of them were recruited from within. GE understands the vital importance of continuity, stability and nurturing from within.
The compelling argument for giving equal opportunities to women, valuing their contribution at least equally, and promoting more of them into leadership positions is not about regulation, or quotas, or convincing recalcitrant males of the need for fairness. It's about enlightened, naked self-interest. Women are a fantastic pool of emotionally intelligent leadership material and they can make vital contributions to balanced leadership teams. I personally believe there are likely to be more latent female Top 1% leaders than males waiting to be discovered.
I call women 'the fairer sex' because Googling the word 'fair' generates the following synonyms:
"just, equitable, fair-minded, open-minded, honest, upright, honourable, trustworthy, impartial, unbiased, unprejudiced, non-partisan, objective, neutral, even-handed, dispassionate, disinterested, detached, above board, lawful, legal, legitimate, proper, good".
I have found the majority of women I've worked with or for to be a breath of fresh air, and a fine antidote to corporate stupidity.