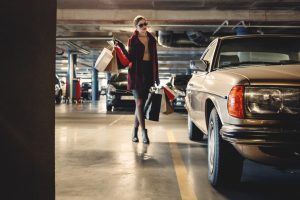 Customer incentives have become an integral part of how both traditional retail stores and ecommerce websites thrive. They've become key elements of the marketing strategies that help small businesses stand out in a crowded market, and sometimes even become household names.
But what makes a great customer incentive? While customer behavior can be difficult to understand, many would argue simplicity is the key. It might sound… simple, but the reasons the best customer incentives are so straightforward are a little bit more complex than they originally appear.
Today, we'll look at why you should be aiming for the simplest customer incentives throughout 2021 and how they work.
Your Competitor's Incentives Are Simple
While you might want to avoid mirroring or responding to your main competitor's every move, it is true that your incentives won't look all that impressive if they're constantly being compared to something that's much more straightforward and easy to understand.
So many companies have mastered the art of a simple deal and, more importantly, the even simpler promotion of it.
Imagine two competing businesses vying for the same market share. Both are offering a free gift with a particular purchase for a limited time only. One company adds the gift to every order automatically, while the other requires customers to sign up to a newsletter, have made a previous purchase in the last 30 days, login to their account, live in a certain area, log into social media as they're doing it…
You see where we're going with this.
A simple offer that's easy to not just understand, but access is always the best way to go. Most important because it gets users through the purchase before they can jump shit to a competing site. Just as it does for the customer journey, adding too many stages to an incentive can put people off, even when it comes to free gifts. The last thing you want is frustrated customers viewing your competitors as easier to deal with and feeling tempted to leave a bad review.
They Simplify Your Marketing
If your offers and incentives are simple it doesn't just help you win more customers, but makes life easier for everyone throughout your business.
Packing teams in the warehouses don't need to worry about including the wrong free gift. Customer service teams can upsell products included in the deal a little more easily. And, perhaps most importantly, the marketing team can devise a simplistically effective strategy to promote your brand online.
Social media thrives on simple messaging presented in a memorable way. Your digital marketing strategy needs to be sharp and consistent, peppered with content that hooks users who were completely unaware of your until their latest scrolling session.
So many of the best marketing campaigns, both of recent times and throughout history, have succeeded because of the simplicity of their presentation. From the core message that grabs the eye to the instructions of what to do next, marketing needs to be easy to understand. If the incentives you're trying to use to boost your business don't immediately click with the most cookie-cutter audience, they're examples of wasted content (and wasted ad revenue).
Simple incentives mean you don't have to put time, effort and money into extravagant marketing campaigns. If they're good enough, they'll sell themselves. An incentive should be something you can tack onto a failing product or line to give it a little boost, not something that needs saving in and of itself. Save yourself a marketing headache and create simple incentives that speak for themselves.
Simplicity Is Attractive to New Customers
A customer will never go out of their way to find a more complicated way to shop.
Think about how you shop online. You might browse a couple of sites for the best option, check out some recommendations from friends, but nothing grabs your attention and convinces you to convert quickly like the presence of a simple (often limited-time-only) offer.
Simplicity has always worked in retail and that's no different in the digital age. Sleek website designs, short product descriptions and easy to read banners are all staples of the biggest websites for a reason. Making your incentives simple to first-time visitors is just an extension of that.
The average customer wants things explained to them clearly and concisely. Loyal customers may stick around through complicated copy and pointless processes if they recognize the quality of the product and the incentive on offer, but you'll struggle to convince first-time visitors to take a chance on you. You only have a limited amount of time to win someone over.
To really hook a new customer you need to be able to grab them in just a few clicks (as this handy guide explains). If they can't understand what it is they're buying into or supposed to be getting for free they're unlikely to take the time to get it. Next time you're testing the process of adding a free gift or activating a discount code, think about whether or not the steps would send you running to Google for an alternative.
Examples of Great Customer Incentives:
Now that we know why simple customer incentives are the way to go, let's take a look at some of the best examples to try out.
Free Gifts
The classic customer incentive. Who doesn't love a free gift with their order?
If you're lacking in inspiration, considering adding a product that's taking up space in your stockroom to every order for a limited time. It can make the initial purchase seem more appealing to undecided buyers and helps you move some unwanted merchandise.
Free gifts don't always have to be physical though. A discount, money off shipping or temporary access to material hidden behind a paywall with a particular purchase are all great ways of bringing consumers to your site. Online casinos built their industry on this, with the best slot sites across the web (such as the ones listed here) offering free spins to new players whenever they sign up. Easy for anyone to understand and appreciate.
Scarcity
Fear is a great motivator.
By making your items scarce you elevate interest in them, which turns getting your hands on one into a race against time. Suddenly your product or service is rare, mysterious and something to be sought after right this second!
You'll be surprised what the presence of a 'Low Stock' banner or a counter listing the number of items remaining on a product page can do to your average consumer. Even the most cynical customers can find themselves drawn in by the doubt of missing out.
Social conscience
Something of a modern phenomenon, social conscience has emerged as a brilliant incentive for morally-driven consumers looking to support customers with their (and the most vulnerable in society) best intentions at heart.
2020 taught us that the values and ethos of brands matter to both their most loyal customers and those who hadn't heard of them until the latest social media outrage. This energy can be channeled to drive interest in your brand while doing good at the same time.
Whether it's being adjacent to a charity you care about or actively working to improve faults within your business, consumers are driven to support brands that have socially responsible goals. Without being cynical, getting behind something you believe in can have a positive effect on more than your moral compass.
In general, it's a good rule to keep things simple throughout your business.
Operations, marketing and products can all benefit from a simple plan of action executed without complication. Incentives are just a part of that, and when done right, they can lead to improved business and earn customer loyalty. Try experimenting with really simple offers and even simpler promotion.