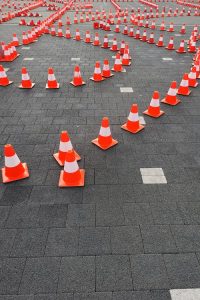 In the age of wage stagnation and growing competition, it's inevitable that big businesses will come up against some pretty hefty struggles. Learning how to resolve this is the only way to ensure that your company continues to grow in the face of challenging economic times. It's also important to be able to progress through obstacles for the sake of your employees. Those who work for you will withstand these hard times alongside the senior management of your company. By facing up to the challenges, you are not only protecting your revenue, but also your employee turnover.
Performance
If you're a business owner who believes that the only thing a company should be concerned about is financial progress, then you may wish to think again. KPIs, or key performance indicators, are a helpful way of measuring different types of progress. This doesn't just refer to the money your business makes, however. Employee and customer satisfaction are two big indicators of how well you are performing. On top of that, you will need to track and monitor the quality of your product and service. All of these combined together will ultimately determine whether you're still on track to generate high levels of revenue.
Waste
Waste is a big issue for businesses; after all, not managing your waste effectively could lead to fines and local authority complaints. Therefore, it is vital that your waste management is as effective as it can be. Companies such as recyclingbalers.com ensure that your garbage is not only managed effectively, but that it is sorted in an eco-friendly and sustainable way.
Expectation of Globalization
Once you reach a certain size, there is an expectation that the company can grow and develop beyond its country of residence. This is exciting for any large company, and it usually precedes the growth and expansion of a brand to having worldwide repute. However, it does come with its challenges. In order to do this successfully, you will need to do extensive research into those countries' markets and figure out how best to respect cultural differences when you move out. You will also need to check that there will be no government intervention into what you have to offer.
Along with your analysis of international economies, you will also need to conduct some research into regulations and policy. While you're doing this, it's worth doing some investigation into your home country's regional and governmental policy. Staying up to date on how regulatory changes could affect you in any country is a wise precaution to take.
Wage stagnation and economic growth are certainly two of the biggest challenges that businesses face today. However, these are mostly affected by the government, not singular businesses. When it comes to more domestic challenges, you can prepare for these by doing extensive research and by streamlining your business' waste management. If you are worried about expanding a large business even further, then the best way to prepare yourself is to research widely and to learn government policy and regulation from back-to-front.