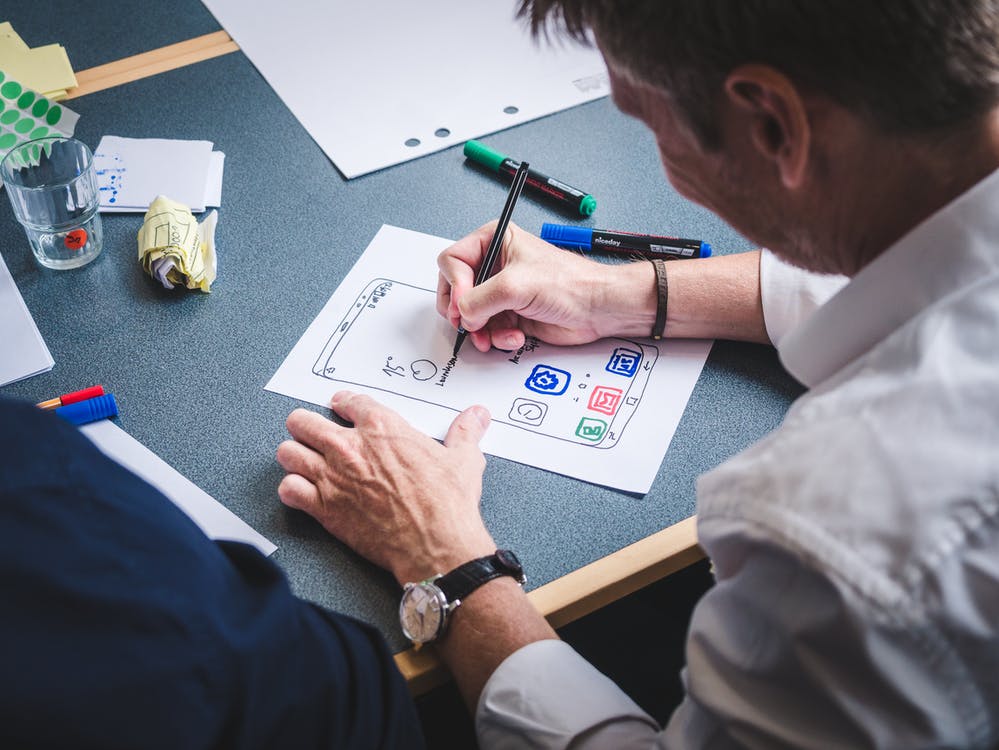 Nowadays, every company needs the services of professional UX/UI designers. Let's define the importance of such services below.
Introduction
User experience design is a notion that gains popularity. Moreover, nowadays none of the organizations can conduct business without it. Whether your web and mobile app development firm is a startup or has existed for many years on the market, it will need the services of expert UX/UI designers one day or another.
These professionals can be hired as an in-house team or offshore company for a full cycle of web design. The possibility of resorting to a team augmentation is always possible if you feel the work should be performed more efficiently. When you go to https://jatapp.com/blog/when-is-it-team-augmentation-a-better-choice/, you can find out when staff augmentation is the best option for your project. With the assistance of experienced designers, your brand story will be shared, the conversion rate will be increased, and the loyalty of your target audience will be developed.
Significance of UI and UX Design Services
Somebody may consider great user experience important only when customers complain about something that bothers them. In reality, UX design is a pretty useful business instrument that can help companies with:
the possibility to increase sales because of simplistic navigation and client purchase flow;
increased engagement of clients, stimulation of repeat purchases, and interplay with content;
recognition of clients' demands in order to develop and create better products.
Not only this makes a UX design a strategic business tool. A great UX design can likewise lower current expenses in customer service and staff training areas. Bespoke UI and UX design services can cause loyalty to your brand and contribute to recognition. This, in its turn, raises the probability a customer will come back to your website.
Demand for Great UX/UI Design
When people receive a convenient user experience in software, they rapidly integrate it into their daily life. This leads to these people expecting the same responsive web design from all digital products. As you may have guessed, yours should not be different. There is a need to find such designers who can not only respond to the "what is the difference between service design and user experience design" question but also create a good design that will surely lead to a great customer experience.
Nowadays, understandable UX/UI has become a must-have element of any reputable organization, no matter if it is a startup or a multi-sector enterprise. Utilization of UI for your website or UX application design is a crucial piece that can guarantee success for your company.
Set a Goal
What if I focus on UI/UX design for web and mobile app? Then your first task is to determine the ultimate goal. Every design process starts with it. Is there a necessity to redesign your interface? Or do you need the entire workflow?
Every design process of UX should begin with conducting a competitive analysis of the applications and websites. Then the needed interface infrastructure should be defined. For this, the design team can grant you different sketches and various dynamic prototypes. After that, work on the elaboration of design references and graphic interfaces can be launched.
Select Web Design Agency
A good UX/UI stands for bright colors and minimal information no longer. It is more about emotions in today's reality. For this reason, a goal of UI/UX design for mobile and web apps 2022 is to make your clients fall in love with your products.
As we have already mentioned, you have a choice in selecting an expert UX/UI design agency. This can be an in-house team or a full-cycle offshore web design organization.
Anyway, with experienced assistance, simple-to-use user interfaces will be created for sure. There is no doubt they will find a response with your target audience and lower expenses on current maintenance. Consistent user experience will strengthen the connection with your audience.
Usage of key elements of corporate identity while designing mobile applications and websites can help not only to declare yourself but also to stand out from others on the market. This makes UI/UX design and development services so valuable and handy.
What Will You Get?
Do you need a highly functioning and speedy website or mobile application that will serve particular missions? If there are no problems with building them, some difficulties can occur while designing them. Luckily, you can make use of a web user experience design service. As a result, the following items will be delivered to you:
Expert user interface structures;
Layout prototypes;
UX/UI audits;
Brand illustrations;
Visual design and animations;
Third-party integrations, etc.
Your website or mobile application is your opportunity to demonstrate your unique value proposition. Make sure designers conduct work that corresponds to your selected tone of voice and out-and-outer branding attributes.
Issues Worth Answers
Before proceeding to the selection of a web design agency, there is a necessity to give responses to some questions to yourself.
Is it better to reach a local agency or search for an offshore web design agency? Should a large web development agency be selected or make a choice on a small UX company? What are approximate rates on UX/UI design projects? What skills and abilities should a web design agency have to provide you with excellent work? What things should be delivered to the outsourcing company in order to launch cooperation? After these issues are resolved, it would be easier and quicker to start using a UI/UX design tool for mobile and web.
Conclusion
None of the website and mobile application development is possible without considering important things in advance. If you do not neglect UX, it will be simpler to understand your end-users. There is a need to keep in mind an important rule. The more users are satisfied with your mob application or website and the higher its convenience of use, the more productive they will be. There is no doubt that everybody will only win from this.