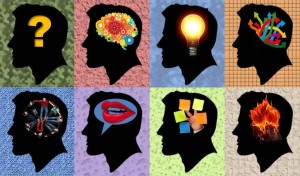 First of all, let's start with the word "professional." Well, I tried searching Google and found this one in Business Dictionary:
Person formally certified by a professional body of belonging to a specific profession by virtue of having completed a required course of studies and/or practice. And whose competence can usually be measured against an established set of standards and/or a person who has achieved an acclaimed level of proficiency in a calling or trade.
That's cool then! Or is it?
Let me just take the following key phrases from the above:
"Certified by a professional body."
"Measured against an established set of standards."
"Acclaimed level of proficiency."
I have covered my view on all of the above in a previous article called Change Management — Do You Need to Be Certified?, so I don't intend to dwell on this anymore.
Instead, let's focus more on what kind on personal attributes someone needs in order to be able to "cut it" as a Change Management professional. Why? Because I think this is equally, if not more important, than the three bullets above.
Again, in my inimitable way, I like to be clear about what I mean so I checked in Google again and came up with this definition for the word attribute on Your Dictionary:
An attribute is a quality or characteristic of a person, place or thing. Personal attributes are character traits or personality traits.
So, let's have a look at a sample selection of what I mean by this.
I quote on my LinkedIn profile the following list of attributes which I aspire to. These were taken from "Agents of Change dtd June 1999:"
A clear mind that is not cluttered with unresolved issues, unexamined motives or pre-conceived ideas.
Eyes that can see beyond today.
Ears that can listen to other points of view.
A nose that can sense opportunities and timing.
A mouth that can speak out with honesty and respect.
A heart that can feel others' pain and respond to it.
A fire in the belly that provides passion and responsibility and makes me want to get up in the morning.
Skillful hands that can do work as well as strategy.
Light feet that can move swiftly when the timing is right.
The soul of a warrior with a deep sense of honour, perseverance along with a willingness to act decisively.
I also recently published an article called Chef de Change, which likened the attributes needed to be a good change agent to those of a Chef; e.g.:
Creativity.
Passion.
Business Sense.
Attention to Detail.
Team Player.
Practice.
Multitask.
Commitment to Quality.
Quick Decisions.
Handle Criticism.
And from the Change Management Toolbox blog:
Ability to "make things happen".
Grit.
Conceptual ability and agility.
Humility.
The ability to engage authentically.
Then from Change Designs the following list:
Diagnostician and developer of clear change goals.
The Facilitator.
The Designer.
The Project Manager.
The Educator.
The Marketer.
Inspiration Agent.
Systems Integrator and Coordinator.
Monitor.
Daryl Connor also addressed this issue in 2012 in his first of his two blogs on "Assessing Leaders for Change" called Assessing Leaders for Change Roles, from which the following are just a few of the many attributes/characteristics:
Approaches change as a process rather than an event.
Has a quick, thoughtful, and decisive manner when making decisions.
Strikes the right balance between inviting participation and making unilateral decisions.
Communicates directly.
Self-assured without appearing presumptuous.
I could go on forever with these lists if I wanted to, but, don't worry, I won't. What I would like to do is just delve a little deeper into something called "charisma."
In my recent article called Change Management Methodologies I talked about charisma–i.e. I read an interesting article published by the Fast Company last year called "Cultivating Charisma: How Personal Magnetism can Help (or Hurt) you at Work" by Olivia Fox Cabane author of "The Charisma Myth," in which she says, "There's no one form of charisma that is good or bad per se. There's only the right form of charisma for the particular situation" and "It's charisma that helps determine which ideas get adopted and how effectively your projects are implemented."
But can you develop charisma or is it something you were born with?
This article called "How to Be Charismatic" on wikiHow seems to think you can as it cites the following (oops sorry another list):
Exude confidence.
Show charisma through your body language.
Make people feel special.
Be witty.
Be engaging.
My personal view is that whilst you can develop confidence, you cannot develop charisma.
I'll bet you are wondering what the point of all this is!
What I am alluding to is that a person who has a calling to be a Change Manager not only needs an amount of training and experience, but also needs many personal attributes/characteristics to be successful at what they do. Clearly, training is the first rung of the ladder which is followed by experience, but personal attributes/characteristics are those that are already there, but (to an extent) can be nurtured and honed through experience.
Basically, a Change Manager needs to be many things to many people.