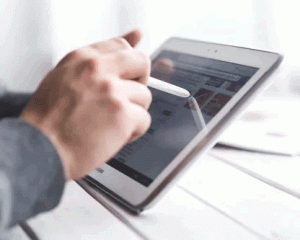 Meeting all the sales goals can be tricky. Even if you provide your sales team with the best tools, it won't always mean that everybody will achieve the outlined quota. However, there is a solution that can help a lot of salespeople get to the top: sales enablement.
Tech companies are always on the lookout for the latest ways to boost their teams' efficiency. Sales enablement is perfect for them, as it is one of the best current practices for improving sales outcomes. It equips your sales rep with the best tools, skills, and assets needed to sell more efficiently and helps him drive maximum revenue. In a nutshell: it helps your company achieve better results.
What's in It for You
Why is sales enablement important? First of all, it leads to better win rates, and thus, more signed contracts. It also provides more effective sales training, helps improve the seller-buyer communication, and raises the quota accomplishment. Thanks to it, your sales team will have the latest industry insights and always be up to date with the contract context. You will also always be able to measure the needed metrics, like average sales cycle length or the number of employees achieving quota – and optimize the work process.
How to Start
The easiest way to start implementing sales enablement in your company is to find an appropriate platform. Take SalesHood as an example. It allows every sales team, no matter how numerous, to have access to all of the necessary information. Resources on sales enablement platforms are easy to use and easy to apply – and you want everyone on your sales team to do this. Such platforms will help you quickly impact business and transform the organization.
You should also research the topic and learn as much as possible about how to make sales enablement work. The main thing about this practice is shifting the focus from the product onto the buyer: who are they? What do they want? How can you provide them with a world-class experience? Effective sales enablement is customer-centric, and all the tools that these platforms offer are to help sellers give the buyers what they need.
Align Roles
Platforms and tools are not always enough for implementing sales enablement in an organized way. This is why, especially if you're only getting started, you can use the RACI framework. It will make it easier for you to assign appropriate roles to the team members and relocate responsibilities and expectations. RACI stands for:
R – Responsible: here it may be a sales enablement team leader;
A – Accountable: VP of sales enablement or marketing;
C – Consulted: sales, content experts;
I – Informed: the broader sales team and senior marketing managers.
With this framework, the responsibilities of your team members become clear. Keep this group as tight as possible, let all the information be easily accessible, and sales enablement in your company will succeed.
Who's in Charge
Every team of specialists aiming at success requires solid leadership. This is why you need a sales enablement manager who will build sales content, search for the best practices, and develop training. He will also be in charge of the software, measurements, and analytics of sales productivity, improving work styles and strategies. He will work closely with the marketing team and be an expert in what the sales team knows and how they use different tools and techniques.
An ideal sales enablement manager should be communicative, highly organized, able to collaborate with different teams and personalities, empathetic, and have analytical skills. Depending on your company's size, there can be more than one sales enablement manager, which will allow for a better division of labor and a more structured work process.
How to Do Better
There are a lot of sales enablement practices you can use, but here are some of the most popular and effective ones:
Make the selling process customer-centric. The buyer's experience should be the foundation of sales enablement.
Create and use valuable, sufficient, and up-to-date content – it will allow your sales team to provide value and insight into the subject, which attracts clients.
Invest in sales training – it's where your employees learn to sell more efficiently.
Build a team of people with cognitive diversity who will bring new ideas. The best practice is always adjusting to industry changes.
Into the Future
Sales enablement is undoubtedly the future of the sales sector: it helps you establish ideal communication between a customer and a seller. It should be taken into account as a possible way to boost efficiency, especially in the tech sector, which is changing rapidly every day. If you're looking for a positive impact on revenue – sales enablement really should become your mindset.