Starting a Business? Build a Solid Foundation for Your Supply Chain
Featured Business Best Practice: One-Page Project Management Processes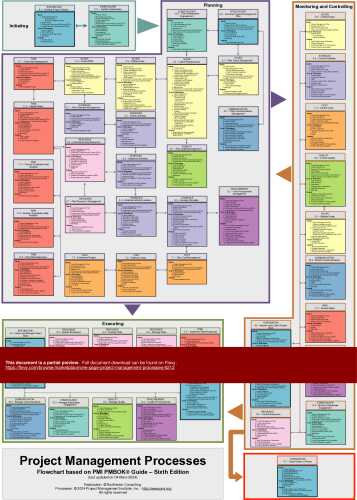 1-page PDF document
PMI did not change the definition of a project or project management in the PMBOK ® Guide - Seventh Edition (published in 2021), but they did change the focus from a process-oriented approach to a principle-centered approach. Unlike previous PMBOK ® Guide updates which replaced older
[read more]
So you have started to set up your own business. You know what you want to supply. You know who you want to supply it to. Great. Now, how the heck do you do it without burning wads of (hard to come across) cash?
Supply chain and efficient business go hand in hand and have since the Industrial Revolution. Getting the most out of your supply chain involves some serious structured thinking. There are many different disciplines you can follow in order to achieve synergies across your business: Six Sigma, Kaizen/5S, Lean, etc. but all of these disciplines come at a cost. Training or hiring a supply chain lead with this experience can be incredibly expensive. But there are a few basic principles you can follow that will give you a strong grounding in getting your supply chain right.
Know What You Want
Before you start to work out how to get the right product, have a clear goal of what you want to deliver. Having a clear goal doesn't mean that it won't pivot from the original intention: a clear goal is an outcome, a desire, a target – not a how to deliver.
Don't Compromise on Quality – Ever
If you are looking to establish your own fashion business, make sure you find the best buyers with a track record of having their eyes on the fashion world. When sourcing product, before you choose a supplier/s, make sure you know them intimately. Don't go for the cheapest, go for something that is going to be enduring. Remember, your product represents your business. If you have a true partner who is prepared to work with you at building volume, then the starting price doesn't matter – just make it happen and happen fast. Your first impression is the most important.
Document, Document, Document
Document your processes. Record every piece of data you can until you can work out what is relevant and what isn't. Have a record of every meeting you run. Take notes. Listen to those in the industry. Write it down. This can not be stressed enough. There will come a point where you will look back and find some crucial snippet of information that could be the difference between a $10 idea and a $10 million idea.
Consistency is Key
This is a simple one. You took something from that shelf? Good. Put it back where it was when you are done. Have documented processes? Print them up and keep them in that cupboard over there. Have a consistent approach about how you tackle issues. When you have an interview, make sure that you cover off the same key point and questions in every interview. It doesn't need to be an interview guide, but the questions you ask are important to your business, so make sure they are discussed. Have a structured set of documents that guide your interactions. Multiple suppliers? Set their expectations to be the same so no matter who your staff are dealing with, they can expect the same interaction and guidelines.
Exceed Expectations
You are a new business, so consumers will expect you to, frankly, suck. Delivering a product? Slip in a handwritten thank you card. Have it delivered by a courier if they are in the same city. Package it so that it presents beautifully when opened. Have branded, high quality packaging from the get go. Whilst this is not going to be cost effective at scale, you have now set a precedent for your product, your brand and most importantly, your customer experience. Once you have scale, your loyal customers will understand that you have to scale back on the intricacies in order to stay on top. It also gives you a high cost per item to start with which you can then continually refine.
Build Strong Relationships
It may not feel like it now, but the most important aspect to getting your business to work in a sustainable way is to establish strong relationships at the very start of your journey. That extra  hour you spend with a supplier over a meal discussing their future vision of the industry will not only show them that you are interested in both them and the business as a whole, but will allow you to have a more open relationship moving forward. Open relationships lead to strong collaboration opportunities going forward and could mean your order getting filled before others for that hot product before Christmas that will add another 5% to your business when others can't supply it.
Process Mapping is Important
Lay out everything that you need to piece together to deliver the end product: great buyers, a strong warehousing team, trained customer service staff, consistent marketing & PR, the right partnerships,  data collection, IT, legal, culture and strategic guidance all rely on processes to direct their thinking and strategy. Build your process maps early, before you buy any product/services and stick to them through every transaction. Don't be afraid to refine as you go, but maintain the core process to ensure expectations remain across all facets of your business.
Your supply chain is only as strong as its weakest link. By establishing a strong foundation at the beginning of your life cycle, you will be able to set your business up for greater success down the track.
For learning about advanced supply chain and operational improvement concepts, take a look at these links on Flevy: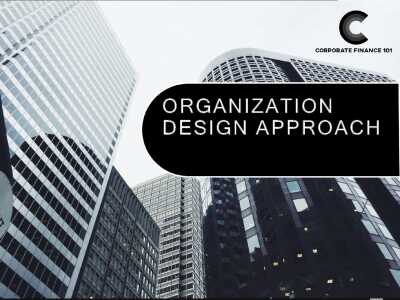 103-slide PowerPoint presentation
Recent McKinsey research surveyed a large set of global executives and suggests that many companies, these days, are in a nearly permanent state of organizational flux. A rise in efforts in Organizational Design is attributed to the accelerating pace of structural change generated by market
[read more]
Do You Want to Implement Business Best Practices?
You can download in-depth presentations on 100s of management topics from the FlevyPro Library. FlevyPro is trusted and utilized by 1000s of management consultants and corporate executives.
For even more best practices available on Flevy, have a look at our top 100 lists:
These best practices are of the same as those leveraged by top-tier management consulting firms, like McKinsey, BCG, Bain, and Accenture. Improve the growth and efficiency of your organization by utilizing these best practice frameworks, templates, and tools. Most were developed by seasoned executives and consultants with over 20+ years of experience.
Readers of This Article Are Interested in These Resources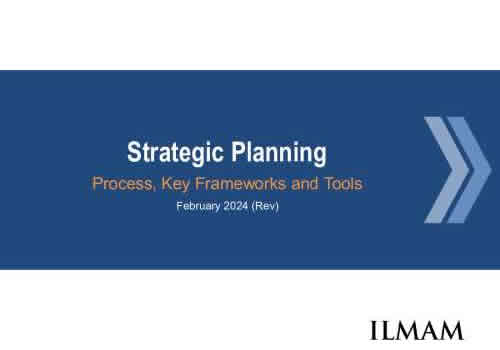 79-slide PowerPoint presentation
This document provides a holistic approach for undertaking strategic planning. While covering the traditional strategic planning approach, the document touches on adaptations that may be used in an unpredictable environment. Contents: 1. Strategic Planning Overview - Key questions and
[read more]
Excel workbook

1-page PDF document
About Luke Condon
Luke Condon is a seasoned consultant with 15 years of experience in Supply Chain and Logistics. He also has a passion for e-Commerce. Luke is the founder and MD of
Luke James Consulting, a firm specializing in Supply Chain, Sourcing, Project Management, and Agent Services within the retail, e-commerce, beauty & fashion, and FMCG industries. You can connect with him
here on LinkedIn
.
Top 10 Recommended Documents
1-page PDF document
103-slide PowerPoint presentation
79-slide PowerPoint presentation
Excel workbook
1-page PDF document
3-page PDF document
Excel workbook
Excel workbook
407-slide PowerPoint presentation
Excel workbook