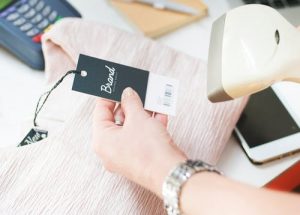 Almost every retailer regardless of industry, be it apparel, grocery, or electronics has a list of products which do not have exact matches in the market. These items are unique like private labels or new to the market, slightly differ from otherwise similar goods by minor variables such as color or have unique model numbers for each distributor.
At the same time, such products can make a lion's share of up to 30% of a retailer's assortment and even be key-value items (KVIs). Therefore, they require not only to be merely priced but to have balanced prices at any given moment. This would allow for building the right price perception and standing out from the group of similar items offered by competitors. It's an everyday challenge for every retailer.
Unique products are a big part of the assortment of Eastern European omnichannel DIY retailer Sdvor. However, according to Natalia Guseinova, pricing manager of the retailer, the company is handling the pricing for such products beautifully. Partially, thanks to Competera's data scraping solution which the business has been using for several years already. "When it comes to similar products, we need to find a match for our product not only in terms of materials, but also in terms of wood density, residual moisture, etc. The same goes for masonry sand, ceramsite concrete, basically everything which does not have a clear brand," says Natalia.
"In other cases, we need to find close matches for our private labels. Unlike other retailers, we make our own products from high-quality materials and do not sell them cheap. Therefore, it is not enough to simply browse any website for a similar product at the lowest price — we need to find a match for every characteristic of the item to position our product properly," she adds.
Currently, there are two most popular options to deal with "alike" matches. The first one is to hire a manager or a team of managers to monitor pre-selected products manually. However, it is extremely time-consuming in the first place. Then, it is inefficient or sometimes even impossible since managers have to process vast amounts of data and craft the right prices in real time. The second option is to come up with a rather sophisticated programming code, which is far more difficult than that for monitoring the market for identical products, and keep it constantly updated. This option usually requires either the involvement of a retailer's IT department or the creation of a separate team. Considering that IT specialists are generally extremely busy with their own KPIs, while finding the right people for a dedicated team is challenging and expensive, retailers often abandon the whole idea and leave the prices to the mercy of pricing managers' expertise. Such an approach in the world where everything is becoming increasingly data-driven can quickly become if not a death sentence, then a reason for lagging behind.
The good news is that retail businesses do not need to do everything by themselves. While delivering a speech at Shoptalk in early March, Dick's Sporting Goods' VP and Head of Data Science, Analytics and CRM, Vimal Kohli, recommended that retailers should choose their core competitive edge and create an internal team to work on that. The rest of the operations should be outsourced to someone else.
The market is already offering some solutions which can lift the burden of monitoring competitors for similar matches off retailers' chests. It is extremely important in the light of booming private labels like those by Macy's and Walmart. Presently and in the future, retailers will need to craft their own brands to be able to compete with Amazon (that, by the way, is planning to generate some $25 billion by selling its own brands by 2022) and differentiate from rivals.
To benefit from a third-party solution, a retailer has to first identify key SKUs and main competitors and submit this data to the provider. After that, the process of data scraping and crawling will be launched, followed by manual and automated data matching with machine learning recheck. The data will then be delivered via API or a dashboard to the retailer. What is more, such solutions allow for more sophisticated market analysis. Now retailers can compare their particular product not with just one item, but with an infinite number of items available in the market.
Presently retailers are biting the bullet to craft the best prices for products which have only close matches. But finally, they can relax and realize that the whole process does not have to be so complicated, painful, and time-consuming. It is possible to make it easier and more efficient with the help of technology.