Effective Team Management Skills
Featured Best Practice on Team Management
111-slide PowerPoint presentation
In today's flexible working model where employees work from home and the office, the ongoing challenges of creating the magical bond between team members can be elusive. Moreover, it has become increasingly challenging, since we have been moving from the emphasis on social skills to technical
[read more]
Editor's Note: Grant Stanley is a seasoned Business Coach and a Sales & Marketing Expert with a 20+ year outstanding Sales and Marketing record. He is also an author on Flevy, where he has published materials from Business Fundamentals to Management and Leadership Excellence.  Take a look at all of Grant's Flevy best practice documents here.
* * * *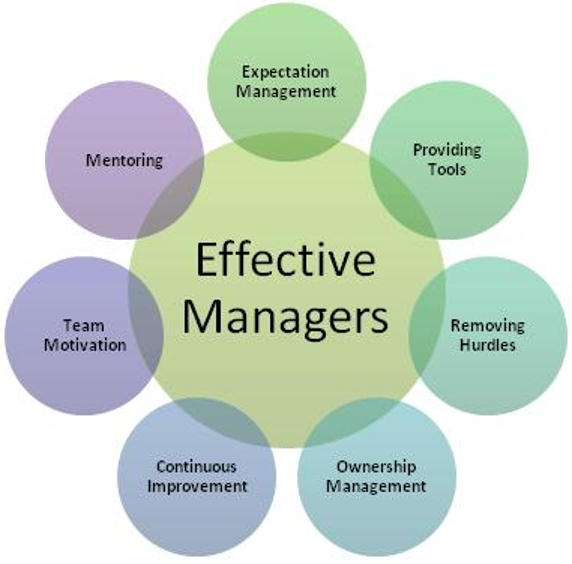 Management is essential in every walk of life. Even what we eat should be managed. You just can't put anything in your mouth. One needs to be cautious. In the same way, a team must be managed effectively to expect the best from the team members. The team leader plays an essential role in managing his team well.
For effective team management, it is important that the team leader is more of a mentor to his team members rather than just being a strict boss. Understand your team members well. Gone are the days when people used to fear their bosses. Nowadays employees share a healthy relationship with their superiors and the comfort level has increased to a large extent. Don't impose things on them.
Ensure that each and every team member willingly participates in team discussions. Debates are important, but make sure you don't end up fighting with each other. Suggestions must be invited from all and do not discuss issues separately with individuals. Call everyone on an open forum and formulate strategies keeping in mind every body's inputs. Policies should be made best suited to all. The objective of the team must be clearly set and circulated among all the team members. Everyone should be aware of his roles and responsibilities in the team.
Communication among the team members must be clear and transparent for an effective team management. Every team member should get the same information and should have an easy access to the superiors in case of any query.
The team members must not pass on any information to anyone outside the team. Learn to keep things to yourself. It is unethical to share your professional secrets with others. Don't leak information or any confidential data.
The team members must be motivated on a regular basis. Appreciation is a must. If any team member has performed extraordinarily, do give him/her a pat on his/her back. Performance appraisals, perks, incentives, trophies, prizes are all instrumental in motivating the team members to perform even better the next time. Avoid criticising any of your team members.
Loose talks, blame games, dirty politics should find no place in the team. They spoil the environment and people lose interest in their work and organisation. If you come to know anything about someone, it's better to discuss with him face to face, or else ignore.
It is easy to create a team, but it is actually difficult to bind the team members together and even make them work. Team management techniques help in strengthening the bond among the employees and creating an environment where they can trust each other. People actually become friends and start working together as a result of team management activities.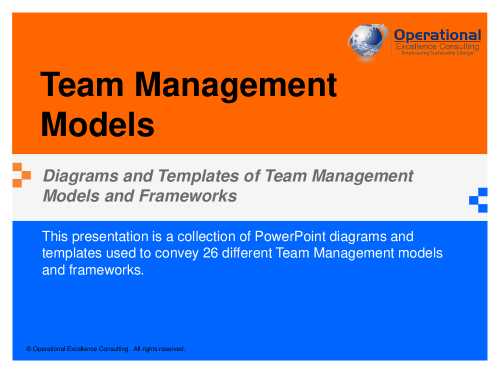 128-slide PowerPoint presentation
This presentation is a collection of PowerPoint diagrams and templates used to convey 26 different Team Management models and frameworks. INCLUDED MODELS/FRAMEWORKS: 1. Mintzberg's Management Roles Model 2. Butler & Waldroop's Four Dimensions of Relational Work Model 3. Lencioni's
[read more]
Do You Want to Implement Business Best Practices?
You can download in-depth presentations on Team Management and 100s of management topics from the FlevyPro Library. FlevyPro is trusted and utilized by 1000s of management consultants and corporate executives.
For even more best practices available on Flevy, have a look at our top 100 lists:
These best practices are of the same as those leveraged by top-tier management consulting firms, like McKinsey, BCG, Bain, and Accenture. Improve the growth and efficiency of your organization by utilizing these best practice frameworks, templates, and tools. Most were developed by seasoned executives and consultants with over 20+ years of experience.
Readers of This Article Are Interested in These Resources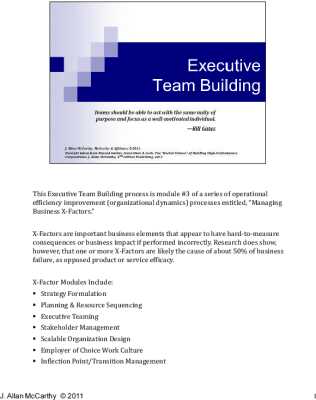 38-slide PowerPoint presentation
Is your company being led by a group or a team? There is a big difference in top and bottom line performance between the two. More often than not, the teaming ability at the top of the organization is the determinant of success or failure as opposed to the technology, product, or idea on which
[read more]
22-slide PowerPoint presentation

31-slide PowerPoint presentation
Top 10 Recommended Documents on Team Management
111-slide PowerPoint presentation
128-slide PowerPoint presentation
38-slide PowerPoint presentation
22-slide PowerPoint presentation
31-slide PowerPoint presentation
51-slide PowerPoint presentation
18-slide PowerPoint presentation
54-page PDF document
23-slide PowerPoint presentation
55-slide PowerPoint presentation

» View more resources Team Management here.
» View the Top 100 Best Practices on Flevy.