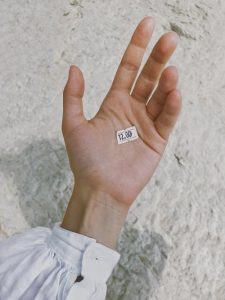 It is the ultimate question retailers should ask themselves. The answer should be "yes" at any given moment for at least their key products. Otherwise, customers whose expectations are growing nonstop will choose someone else to buy from.
Maintaining the right prices in real time is a challenging job. It requires constant market monitoring and errorless decision making. Many companies have automated their pricing process by building an in-house pricing engine or adopting an external pricing solution both of which use the principles of dynamic pricing. Others have made another step towards innovation and introduced AI-powered price optimization.
Regardless of what pricing system retailers use, they still need fuel — accurate data.
High-Quality Competitive Data
Advanced retailers believe that processing market data is essential for setting the right prices. "If you do not collect and analyze competitive data, and you offer a big number of SKUs, your price will be completely off the market," says Bogdan Nesterenko, Head of Cross-border Projects at Northern European omnichannel retailer RD Electronics.
Maintaining an in-house pricing infrastructure and IT department is expensive. "We have saved 70% from the IT budget for the data scraping and validation with Competera's price scraping software which helps us get reliable, timely and accurate competitive data." The company increased sales by 80% after two months of using the solution to fuel its pricing engine and set balanced prices across five markets with different price sensitivity.
However, just the fact of data collection is not enough. An internal pricing engine requires high-quality data regarding competitive prices, stock, promotional campaigns, and product characteristics to make feasible pricing decisions. Otherwise, prices would be inaccurate, and the retailer would lose revenue. What makes for high-quality data? Data should be fresh, complete, and accurate to be a reliable basis for efficient pricing decisions. The company should have an internal quality control system to check if the data is eligible.
AI for Better Pricing
How to make sure that your pricing helps to reach buyers? There are three criteria for optimal prices. They do not irritate customers but improve marginality. Also, a balanced pricing strategy takes into account how different products react to price changes.
Therefore, setting optimal prices today requires much more than a few years ago. As the retail market is getting more intensive, while customers are becoming more demanding, retailers need to take into account hundreds of pricing and non-pricing factors, in addition to competitive and historical data, when calculating prices.
In such a context, artificial intelligence, which is becoming more advanced and rampant, can be an option to craft compelling prices. Advanced retailers use AI to optimize different aspects of their operations, including warehousing, customer support, and pricing. For example, Walmart is using AI to manage stock, while Amazon generates 35% of its revenue by AI-powered price recommendations engine.
In pricing, artificial intelligence helps businesses to hit several birds with one stone: to base pricing decisions on unmanageable for humans amounts of data regarding competitors' activity, customer behaviour, price sensitivity, and the retailer's operations and goals, among other factors, to enhance managers by providing them with data-driven demand predictions and price recommendations, to allow retail teams to focus on interactions with customers and crafting strategies rather than on routine tasks, to repeat and scale up successful pricing and promotional moves.
All-in-all, maintaining optimal prices has never been so important for enticing customers. However, it is not an easy task anymore. The right prices require two main elements: to find a way to collect high-quality and fresh competitive, historical and customer data, and to deploy a pricing system capable of making errorless and data-driven pricing decisions based on hundreds of variables.