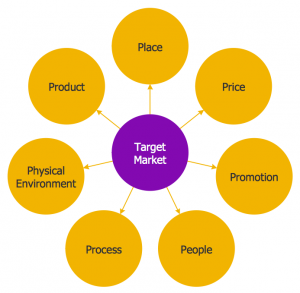 In general, people go with what they know. It can be hard to relate or understand something if you've never experienced it. And while marketing a business requires the skill of thinking outside yourself, it's often easier said than done. However, in order to find success, you've got to be able to understand your target market even if you're not included in that demographic. So to help make this way of thinking easier, here are three tips for dialing in your target market.
Ask The Right Questions
Marketing materials tend to be most effective when they can speak to the target audience on multiple levels. The problem with this is that you've got to be able to know and use those multiple levels. You've got to know what type of blogs your audience wants, what type of ads create the largest impact, and where they spend most of their time. And according to Sarita Harbour, this means knowing the right answers to the right questions.
Some of the questions you should be asking in order to narrow down your target market include what their demographics are, where they can be found, what their concerns and worries are, and how your business can address those pain points. Once you know the answers to these questions, you should start seeing a more dialed in target market to work with.
Use Data To Make Decisions
To find the answers to these questions, you've got to do more than just make inferences and assumptions. The very best information you can gather will require you to use data in order to collect confident answers. Chuck Cohn, a contributor to Forbes.com, recommends obtaining data through surveys, looking at your own metrics, and synthesizing existing data. All this information should come together to give you a greater view of the numbers behind your target market.
Create A Clear Description
Once you have all the facts and figures surrounding your target audience, it's then time to create a more tangible description of the person or people you're looking to turn into customers. This tactic will make envisioning your target audience much easier and help to give them a real human side. Laura Lake, a contributor to TheBalance.com, suggests including information like age, gender, income level, relationship status, goals, likes and dislike when coming up with a description of your target customer. Give her or her a name and treat them like a real, living person.
You can't dial in the best way to communicate or entice your target market if you're not completely sure who they are and what they want. Use the tips mentioned above to make this process easier on yourself so your marketing tactics can truly hit home with each and every campaign.