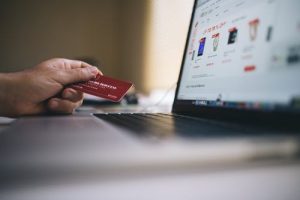 While every business owner is aware of the need for positive customer service, fewer give thought to the customer experience. The two are often confused with one another, and that can be a mistake when it comes to your digital marketing strategy.
The customer experience covers the full range of interactions that a consumer has with your company, and from the initial visit to your website to the aftercare they receive after delivery of your product, it's imperative that you optimize every stage of the customer journey so that the experience is a positive one. It goes beyond being simply helpful; it is more concerned with ensuring that every consumer that buys from you is more keen to return. Here are four ways to perfect the customer experience so that roadblocks and negative customer journeys do not hinder your business.
Know Your Customers
Every business is different, and as a result, will be targeting different demographics. It's vital that you have a very strong awareness of your average and ideal customer. It can be a relatively simple process, and market research can be the key to establishing a stronger customer experience. The more that you know who your customers are and what they are looking for from you, the easier it will be to tailor their journey from awareness of your brand to a purchase, and beyond.
Establish Emotional Connections
Your brand is the face that you present to the world, and the more of an emotional attachment you can develop between you and your audience, the easier it will be to encourage them to become repeat customers. Stronger emotional connections can help to improve word of mouth recommendations, encourage return website visits, and reduce the customer priority on product price. Don't underestimate the notion of brand loyalty when it comes to perfecting the customer experience, and your business will only grow stronger.
Work on Feedback
The internet has allowed consumers to have their say about businesses more than ever before. The feedback that you get, either on your social media pages or your inbox, can be a very useful tool. It will let you know where you're doing well and where you aren't. By being aware of your failings, you will be able to work more effectively at amending and updating your processes. As a result, your customer experience will inevitably improve.
Marketing Strategies
Much of your customer experience is going to be dictated by first impressions. That's why your digital marketing strategy needs to place a high priority on customer experience. By optimizing your website and buying processes so that it's easier for customers to find what they are looking for and pay in the ways that they prefer, you will develop a much more effective customer journey and your conversion rates will improve. If marketing is not your forté, then consider outsourcing your digital strategy. Find an experienced marketing agency Cardiff, and you'll be able to benefit from the experience and industry trends that may be outside of your own skill set. The more that you can work to improve your marketing in order to complement the customer experience, the stronger your business will become.
Consumers now have more choice than ever when it comes to buying, and that's why the expectation of a positive customer experience and the customer journey has never been so important. Take steps to improve the customer experience, and you'll find that your customers will be far more likely to recommend you, leave you positive reviews, and ultimately, help your business to grow.