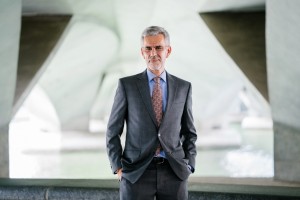 Micromanaging is one habit employees detest. Micromanaging can sometimes cause rebellion in the workplace and may even cause employees to slack. As a manager, you may be a perfectionist which fuels your need for micromanaging. However, this can be quite catastrophic for the business. If you know you micromanage your employees, here are a few tips to help you stop.
Make weekly meetings to check in on them
At first, it may be quite challenging to stop. Therefore, you can start by having weekly meetings with them. Once you give them tasks to do, have a scheduled meeting every Monday or Friday to check their progress. If there are changes you need, suggest them and then leave them to edit. This helps reduce the anxiety to keep checking on what they do now and then.
Check your job description
Have a look at your job description. What three things stand out as a priority? Consider you what you should be concentrating on most; it's definitely not micromanaging employees. Focus on your primary responsibilities. As the manager, you need to make your employees understand what they need to do and leave it at that.
Be result-driven
As much as you want to be on everybody's case by knowing every step they take, that should not be the case. Focus on the results. Have a little trust in your employees. Once you assign them tasks, be on the lookout for what they deliver. The results should be the end game. Employees love a manager who appreciates and trusts their work. Give them space to work on the projects their way.
Delegate duties
Micromanaging is the result of being a perfectionist. You want things done your way, but you need to believe in your employees. Delegate responsibilities to them and see how they perform. Nurture them and help them to grow. Doing this not only helps you but also helps them become creative and think outside the box. Therefore, when you need ideas, they will have varied ones, which once implemented, could see the company perform tremendously well.
Hiring
A contributor to micromanaging could be because you don't think the employees are qualified for the job. The hiring process is crucial here as it determines who you choose for the position. It is also financially draining sometimes which typically requires extra funding to check credit scores of potential applicants. Sites like Crediful can help you tackle some of the financial strains and gain insight into your potential employee's financial situation. Get somebody who you trust to deliver any day any time. Once you have the right fit for the job, you will not have to worry about their performance.
A great leader leads successfully by working with others. Make your employees feel comfortable in the organization by helping them realize their potential. Frequently complement them for a job well done. As a manager, motivating your employees also comes in handy when you need them to do an impeccable job. Small gestures of appreciation such as saying thank you and good morning helps them ease up when you are around.