Note from the Editor: This is the first of a series of articles written by Charles Intrieri related to Lean Initiatives.  In the next article, Charles will review Kaizen, Kanban, and Lean Six Sigma, along with the benefits of implementing a Lean culture.  You can read his other articles here.
* * * *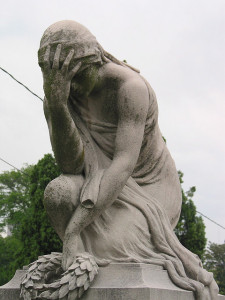 Lean initiatives are thought of as the use of tools: 5S, Kaizen/Continuous Improvement, Kanban, and Lean Six Sigma. Some companies march ahead and just teach these tools, certify employees, and implement them.
Therein lies the big mistake.  Lean is the implementation of a new culture. A new way of life for the company. It has to be in the hearts and minds of everyone in the company, from top management to associates on the shop floor. Top management can't just finance Lean and walk away; and hand it over to Lean tool implementers or Master Black Belts to lead the way. Top management has to be educated, get involved, and walk the walk, not talk the talk.
If top management does not immerse themselves in Lean and doesn't lead the way to a new company culture change, Lean will fail.
How else can Lean fail?  If you do not have genuine teamwork in the company, Lean can also fail. Cross-functional teams are very effective in problem solving, if set up correctly. With Kaizen/Continuous Improvement, you need cross-functional teams analyzing problems in the company that are constraints for getting value to the customer. Teams use Plan, Do, Check and Act (PDCA) to answer the why, what, and how questions. They identify the problem, analyze it, ask why it is occurring, implement a solution, check the solution and act by sustaining the elimination of that problem. They write a Standard Operating Procedure (SOP) to eliminate the problem from occurring again.
Top management begins the Lean journey by leading it, attending classes, and getting involved with the implementation of Lean. They re-write their mission statement to focus on Lean, the elimination of all waste in the company, including the office, and bringing value to their customers.
The seven (7) wastes of LEAN are: Defects, Overproduction, Transportation, Waiting, Inventory, Motion and Processing. But, these are not the most dangerous wastes. Do you know what the most dangerous waste is? It is the waste that is not found, or not uncovered. Lean will fail if you don't find all the wastes.
One of the founders of LEAN created the "magic circle." He put managers in a circle for one hour or more and they could not leave until they found waste somewhere in the operation. With proper focus they each found waste somewhere. Eliminating waste (called "muda") gives you more throughput or velocity to bring value to your customers.
So where do the tools begin once the culture change is underway, management leads the way, and teamwork versus individualism takes over as a focus in a company?
The best way to start is by building a structure or organizing. This means starting with implementing 5S.
What is 5S? It is Sort (sort needed versus unneeded), Straighten (the needed), Shine (Keep the area clean continuously), Standardize (write Standard Operating Procedures (SOPs)) and Sustain.
Which 5S segment is more important than the other? Sustain. Why? You don't want to fall back to your old ways of the informal, unorganized system. It is easy to go back to the old ways of doing things. That is not an option in Lean initiatives.  There is a red tag that you use to point out waste. Use this red tag to mark waste versus non-waste both in the operating floor and in the office. Clear out this waste and dispose of it. Safety will also improve with less waste…
Another reason Lean fails is lack of discipline, or sustaining what you have implemented. Discipline means continuous re-education on Lean, positive and negative reinforcement by management, and continued, cohesive cross-functional teamwork.
* * * *
Audience participation: Do you have any additions/comments on this first LEAN article?  Please reply in the comment section below.