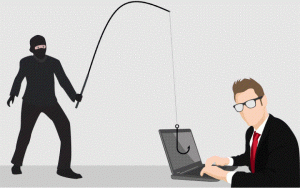 If you thought identity theft only hits individuals, think again. Thieves are targeting businesses like yours wreaking havoc to finances and threatening its very existence.
And numbers don't lie. Data from the IRS shows that the number of business identity theft cases increased from a mere 350 in 2015 to a staggering 10,000 cases in 2017, causing losses amounting to $137 million.
With such statistics, it's clear that identity theft is a threat to businesses. In this article, we'll delve into the crux of business identity theft and explain the measures you can take to protect your business online.
What Is Business Identity Theft?
Business identity theft is a form of identity fraud that involves the illegal impersonation of business for criminal gain. Business identity theft can take any of these forms.
Financial fraud
Tax fraud
Trademark ransom
Website defacement
Each of these frauds can have significant financial consequences and can cause damages to a company's reputation and relationship with key stakeholders. For example, fraudsters can use your business info to open new credit cards or make payments to other criminals.
Why Are Identity Thieves Targeting Businesses?
Identity thieves are shifting their focus from individual consumers to businesses. One of the reasons for the change of taste is that businesses have far larger accounts and better credits than individual consumers so the reward is larger.
The other reason is that it's easier to steal a business identity than an individual's identity. Important business information such as tax IDs, addresses, and license numbers are readily available online, so it's easier for fraudsters to access this information.
Last but not the least, unlike businesses, most individuals have registered their accounts in leading credit monitoring services, so their accounts are always monitored for any fraudulent activities. For more info on this, check out this article on how to protect your identity.
How Can You Protect Your Business Online?
Here are a few tips that will help to keep your business safe from identity thieves.
1. Follow Digital Security Best Practices
Today's identity thieves are tech-savvy and will quickly identify flaws in your systems that can be exploited to gain access to your sensitive information. To be on the safe side, follow these digital security best practices.
Secure wireless networks
Set up a firewall
Install antivirus and antimalware programs on all company computers
Encourage use of VPN for outside access
Use encryption on all computers
Additionally, make sure to educate your employees on the importance of data security and the various avenues fraudsters can use to access sensitive company data.
2. Monitor & Reconcile Your Business Accounts Daily
Frequent account monitoring and abrupt reporting of suspicious activities can help to protect your business from identity theft.
While online banking is not without risks, it has the advantage in that it allows you to quickly log in to your bank account and view transactions at any time. Through online banking, you can also eliminate paper statements and reduce the risk of exposing your business-sensitive info to identity thieves.
3. Establish Good Internal Controls
Any business with employees needs to pay extra attention to security. That said, you should have controls in place that will ensure sensitive information is well protected. Such controls should aim at the use of passwords and access to customer files.
Also, ensure clear protocols are in place that will guide your employees on what to do in the event of a security breach.