The Secret to Unlocking Business Model Innovation (BMI)
Featured Business Best Practice: Strategic Planning: Process, Key Frameworks, and Tools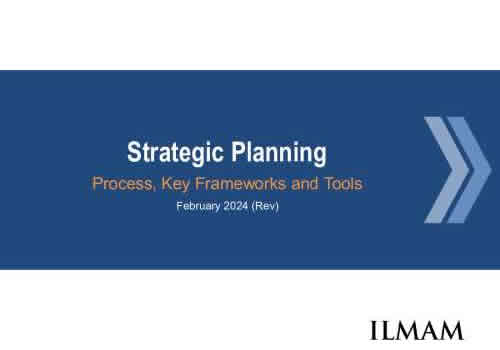 79-slide PowerPoint presentation
This document provides a holistic approach for undertaking strategic planning. While covering the traditional strategic planning approach, the document touches on adaptations that may be used in an unpredictable environment. Contents: 1. Strategic Planning Overview - Key questions and
[read more]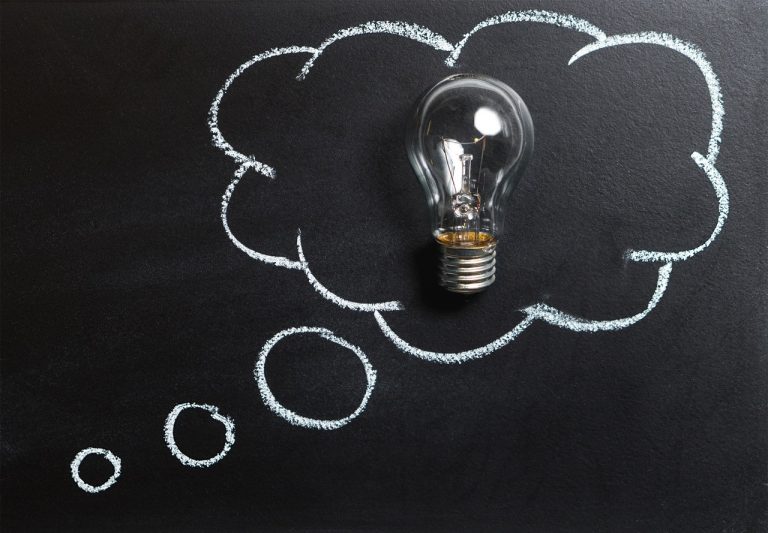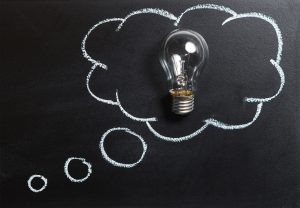 Innovative technologies are sweeping away everything: organizations, work practices, offerings, hierarchies, and even business models.  Those days are long past when business models used to stay static for years to no end.  They are now under threat more so than anything else, since any technology-driven entrant can knock an established business model down in no time.
In order to stay in the game, organizations need to evolve their business models tenaciously.
Business Model Design is grounded on tacit industry beliefs around Value Creation.  These rigid underlying industry beliefs become widespread opinions and are deemed unchallengeable.  For instance, in the telecom sector, success relies on customer retention and average revenue per user, whereas views and hits trigger profitability in the media business.
Incumbent companies are able to displace conventional business practices and current approaches of value creation by reassessing and challenging the widespread, hindering beliefs that support them.  But such business model innovation is not as simple as it seems.
Approach to Business Model Innovation (BMI)
The approach to displace conventional business practices and methods of value creation commences by ascertaining the most significant beliefs or ideas about value creation in the industry, and clarifying the notions that trigger these beliefs.
The approach to Business Model Innovation (BMI) comprises the following steps:
Identify Existing Business Model
Determine Foundational Beliefs
Challenge Underlying Belief
Sanity Test Our Reframe
Formulate New Business Model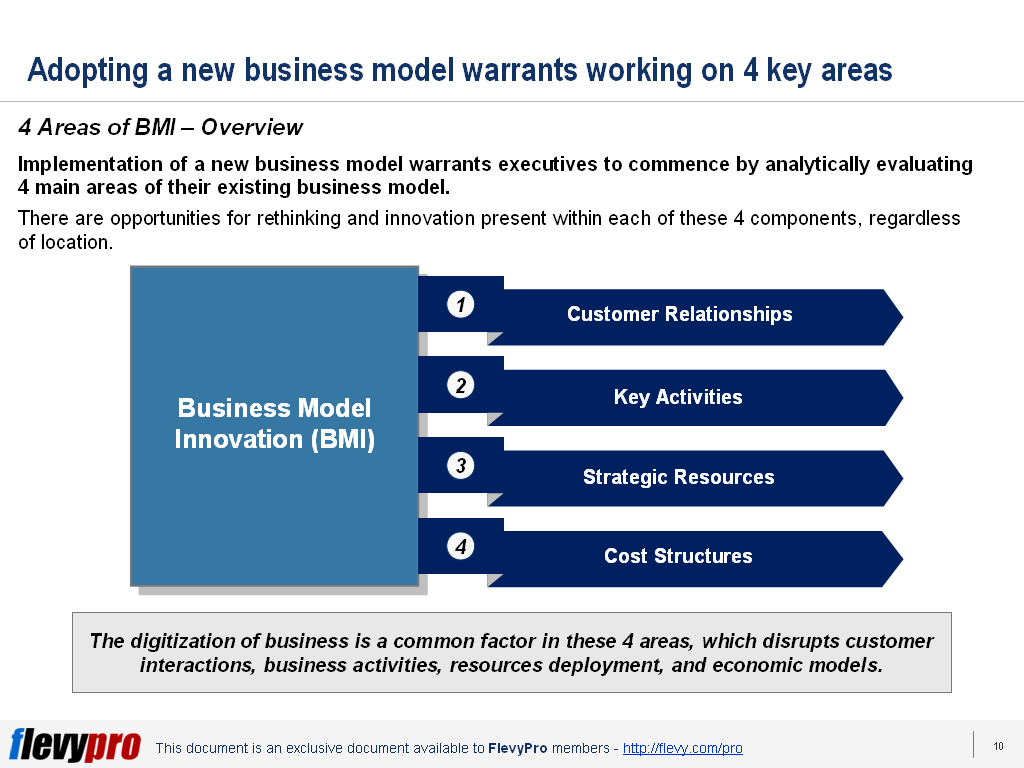 Identify Existing Business Model
The first step requires delineating the dominant business model in the relevant industry and determining the long-established beliefs regarding their value creation method.
Determine Foundational Beliefs
The next step is to reveal the supporting notions that help establish that belief—i.e., notions about customer needs, technology, laws, costs, and ways of doing business.  For instance, financial service providers have a strong belief that customers desire economical, yet scalable automated systems.  This assumption is based on the advantages that economy of scale of IT products offers to them.
Challenge Underlying Belief
This step entails challenging the foundational belief and creating a radical new premise that no one currently in the industry wants to believe.  For example, challenge the minimum IT systems' scale requirement belief of the financial service operators, i.e., what if IT could be based almost entirely in the cloud, diminishing the need for minimum economic scale.
Sanity Test Our Reframe
A newly established (reframed) belief or idea may not work; it is important to test the reframed belief first.  Applying a reframe that is industry proven, even if it is from a different industry, may work.  Innovative business models can be utilized in varied industries.
Formulate New Business Model
The last step entails translating the reframed belief into your industry's new business model.  Once companies reach a reframe, they begin to test and adopt new mechanisms for creating value—e.g., new ways to communicate with clients, operating model, or resource allocation.
Implementation of a new business model necessitates analytical evaluation of 4 main areas of the existing business model.  There are opportunities for rethinking and innovation present within each of these 4 components, regardless of location:
Customer Relationships
Key Activities
Strategic Resources
Cost Structures
Digitization is a common factor in these 4 areas, which disrupts customer interactions, business activities, resources deployment, and economic models.
Interested in learning more about these 4 key areas of Business Model Innovation?  You can learn more and download an editable PowerPoint about the 4 Areas of Business Model Innovation here on the Flevy documents marketplace.
Do You Find Value in This Framework?
You can download in-depth presentations on this and hundreds of similar business frameworks from the FlevyPro Library. FlevyPro is trusted and utilized by 1000s of management consultants and corporate executives. Here's what some have to say:
"My FlevyPro subscription provides me with the most popular frameworks and decks in demand in today's market. They not only augment my existing consulting and coaching offerings and delivery, but also keep me abreast of the latest trends, inspire new products and service offerings for my practice, and educate me in a fraction of the time and money of other solutions. I strongly recommend FlevyPro to any consultant serious about success."

– Bill Branson, Founder at Strategic Business Architects
"As a niche strategic consulting firm, Flevy and FlevyPro frameworks and documents are an on-going reference to help us structure our findings and recommendations to our clients as well as improve their clarity, strength, and visual power. For us, it is an invaluable resource to increase our impact and value."

– David Coloma, Consulting Area Manager at Cynertia Consulting
"As a small business owner, the resource material available from FlevyPro has proven to be invaluable. The ability to search for material on demand based our project events and client requirements was great for me and proved very beneficial to my clients. Importantly, being able to easily edit and tailor the material for specific purposes helped us to make presentations, knowledge sharing, and toolkit development, which formed part of the overall program collateral. While FlevyPro contains resource material that any consultancy, project or delivery firm must have, it is an essential part of a small firm or independent consultant's toolbox."

– Michael Duff, Managing Director at Change Strategy (UK)
"FlevyPro has been a brilliant resource for me, as an independent growth consultant, to access a vast knowledge bank of presentations to support my work with clients. In terms of RoI, the value I received from the very first presentation I downloaded paid for my subscription many times over! The quality of the decks available allows me to punch way above my weight – it's like having the resources of a Big 4 consultancy at your fingertips at a microscopic fraction of the overhead."

– Roderick Cameron, Founding Partner at SGFE Ltd
"Several times a month, I browse FlevyPro for presentations relevant to the job challenge I have (I am a consultant). When the subject requires it, I explore further and buy from the Flevy Marketplace. On all occasions, I read them, analyze them. I take the most relevant and applicable ideas for my work; and, of course, all this translates to my and my clients' benefits."

– Omar Hernán Montes Parra, CEO at Quantum SFE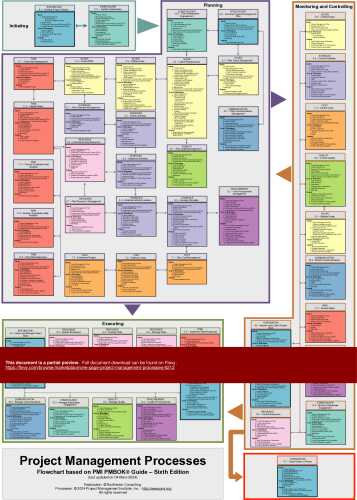 1-page PDF document
PMI did not change the definition of a project or project management in the PMBOK ® Guide - Seventh Edition (published in 2021), but they did change the focus from a process-oriented approach to a principle-centered approach. Unlike previous PMBOK ® Guide updates which replaced older
[read more]
Readers of This Article Are Interested in These Resources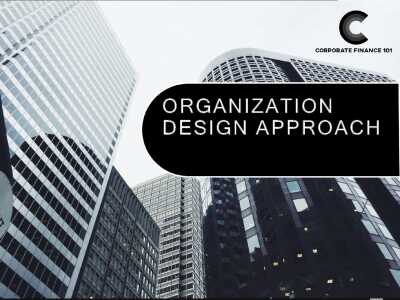 103-slide PowerPoint presentation
Recent McKinsey research surveyed a large set of global executives and suggests that many companies, these days, are in a nearly permanent state of organizational flux. A rise in efforts in Organizational Design is attributed to the accelerating pace of structural change generated by market
[read more]
Excel workbook

1-page PDF document
About Mark Bridges
Mark Bridges is a Senior Director of Strategy at Flevy. Flevy is your go-to resource for best practices in business management, covering management topics from
Strategic Planning
to
Operational Excellence
to
Digital Transformation
(
view full list here
). Learn how the Fortune 100 and global consulting firms do it. Improve the growth and efficiency of your organization by leveraging Flevy's library of best practice methodologies and templates. Prior to Flevy, Mark worked as an Associate at McKinsey & Co. and holds an MBA from the Booth School of Business at the University of Chicago. You can
connect with Mark on LinkedIn here.
Top 10 Recommended Documents
79-slide PowerPoint presentation
1-page PDF document
103-slide PowerPoint presentation
Excel workbook
1-page PDF document
Excel workbook
1-page PDF document
A business capability model for a food and beverage company. To be used as a core document for Enterprise Architects and EA work. Also very valuable to Business Architects and Business Architecture projects/programmes.
Excel workbook
Excel workbook
85-slide PowerPoint presentation