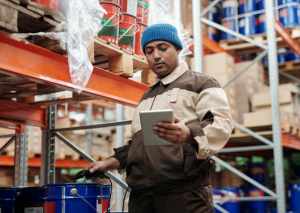 Field service management is a term used to refer to organizing and coordinating resources, employees, and equipment in work activities performed outside the office or away from the company property. Field services include repair and maintenance, customer support, sales, consultations, and regular inspection.
Field activities require tracking, streamlining, organizing, and updating. Without a central managing system, conducting effective business will be difficult. If you run a business in the field service then you need field service management software.
You need a field service management system to help you achieve both long-term and short-term business benefits. Such benefits include improved customer experience, saving on time and money, and quicker reaction times.
Many companies already have field service management systems in place. However, if your company is yet to implement a new field service management system, there are features to help you make it happen sooner than later.
Dispatch and Manage Technicians
For your organization to run efficiently, you need to manage your field schedules well. As a field service manager, you need to know your team and understand who is available at what time. An FSM system allows everyone to see who is responsible for a task once you assign the job.
The system also allows you to distinguish your team of technicians by their skill set and expertise and assign specific technicians to work orders to perform their duties on time. The system will also help you collect data from the fields in the form of videos, notes, and pictures. Your field workers can then access this information through their mobile devices.
Scheduling Maintenance
Scheduling has always been one of the biggest problems for dispatchers and field technicians. FSM software offers real-time scheduling alerts, for you to get more efficient bookings. With the FSM system, your team will comfortably choose the best order for finishing the task.
Scheduled equipment maintenance refers to repairs and inspections that you can perform following a predefined maintenance schedule. Scheduled maintenance is made of components like periodic and recurring services such as machine lubrication and calibration, personnel, and time for task completion.
Scheduling maintenance can have a strong return on investment. The system also allows you to generate maintenance schedules, create work orders and task completion dates. FSM will deliver tangible scheduling maintenance results across a spectrum of industries. The system will turn scheduled maintenance information into informed decisions to help you minimize added activities that do not add value.
The software allows you as a field service manager to efficiently track and analyze equipment and tasks, and attend to urgent maintenance needs. It helps you make improved and forward-thinking strategies and is a perfect platform to help you learn about preventive maintenance.
Work Status Updates
Field service management software helps you streamline work orders, resolve issues with the field team while keeping track of labor hours and money spent. The system is easy for everyone in your organization to use to submit work requests from a central location.
As a manager you can keep track of work progress and status, giving you better insights into how your department, equipment, and facilities are performing. FSM, therefore, helps you cut costs, save time, and automate routine processes.
Comprehensive Payment System
One of the most crucial ways to maintain financial stability for your company is ensuring your financial infrastructure is strengthened. If you are a business owner, you may argue that invoicing can be a tedious yet straightforward task that may not require your full attention.
However, proper invoicing is crucial for ensuring that your business maintains a positive cash flow. If you run a healthcare business, you know how every organization has special needs, departments, rules, and systems. A healthcare payment system can help you run a smooth business and hence serve patients better.
Whether you run a small clinic or a hospital, an FSM system ensures that you have seamless payments to multiple service providers. Specialty billing is one of the challenges faced by the healthcare sector and a field service management system can help solve specialty payment needs using specific health payment models. The system will improve your health facility patient experience, ensure efficient healthcare practice as well as retention.
The Decision
If you're still thinking about whether to acquire a field service management system or not, think about the future of your business first. If your competitors are on the run to adopt new systems, go paperless, and automating their operations, you risk being left behind. Stay ahead of the game to find continued success in the future.