ISOQualitas has partnered with Flevy to launch a Consulting Partner Program (https://flevy.com/isoqualitas) to drive adoption of its flagship product, ISOQualitas.PLM.  ISOQualitas.PLM is a comprehensive and integrated software that optimizes all Product Lifecycle Management (PLM) activities—from Advanced Product Quality Planning (APQP), through the Production Part Approval Process (PPAP), and all the way to manufacturing with nonconformities and Corrective Action and Preventative Action (CAPA) management—according to the requirements and standards of the automotive industry.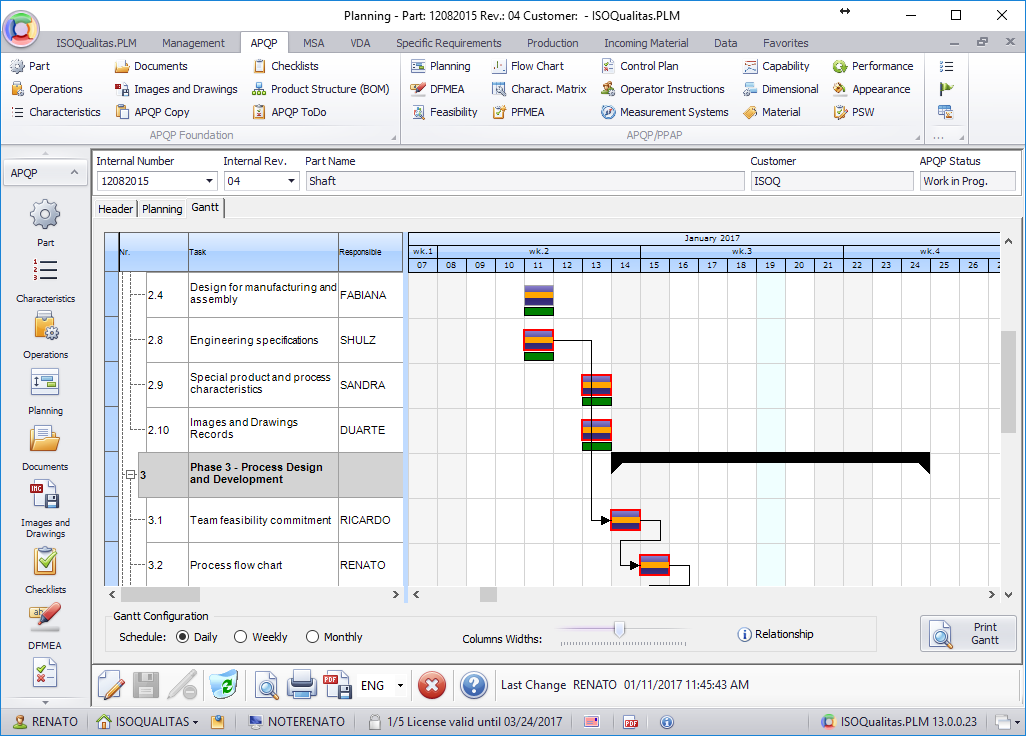 ISOQualitas.PLM is an industry leading quality management software that enables auto parts manufacturers to fully comply with quality management standards IATF-16949, VDA, EAQF and reference manuals APQP, PPAP, FMEA, SPC, MSA, VDA2, and others set by the automotive industry.  Furthermore, ISOQualitas.PLM also enables auto part suppliers to meet specific requirements from global automotive manufacturers (Phased PPAP, QSB, Plan de Surveillance).
Flevy is an online marketplace for consulting frameworks and tools.  Together, ISOQualitas and Flevy have launched the ISOQualitas Consulting Partner Program to collaborate with Quality Management and Assurance, Lean Six Sigma, and Manufacturing consultants.  This program provides an opportunity for consulting partners to: 1), create recurring, passive income (through commission of ISOQualitas licensing), 2) offering additional consulting services to existing clients, and 3) serve new consulting clients (referred through Flevy and ISOQualitas).
More information about ISOQualitas.PLM and the ISOQualitas Consulting Partner Program can be found here: