About ISOQualitas.PLM
ISOQualitas.PLM is the flagship product for ISOQualitas. It is a comprehensive and integrated software that optimizes all Product Lifecycle Management activities—from Advanced Product Quality Planning (APQP), through the Production Part Approval Process (PPAP), and all the way to manufacturing with nonconformities and Corrective Action and Preventative Action (CAPA) management—according to the requirements and standards of the automotive industry.
ISOQualitas.PLM is a tool that will enable an auto parts supplier to fully comply with quality management standards IATF-16949, VDA, EAQF and reference manuals APQP, PPAP, FMEA, SPC, MSA, VDA2, and others set by the automotive industry. Furthermore, ISOQualitas.PLM will also enable your company to meet specific requirements from global automotive manufacturers (Phased PPAP, QSB, Plan de Surveillance).
Download the ISOQualitas.PLM product brochure here.

Software Screenshots
Click the i icon to view a description of the screen. Click the bottom right of the screenshot to view it in full screen. The software interface is available in English, Spanish, and Portuguese; reports can be printed in English, Spanish, German, French, Italian, and Portuguese.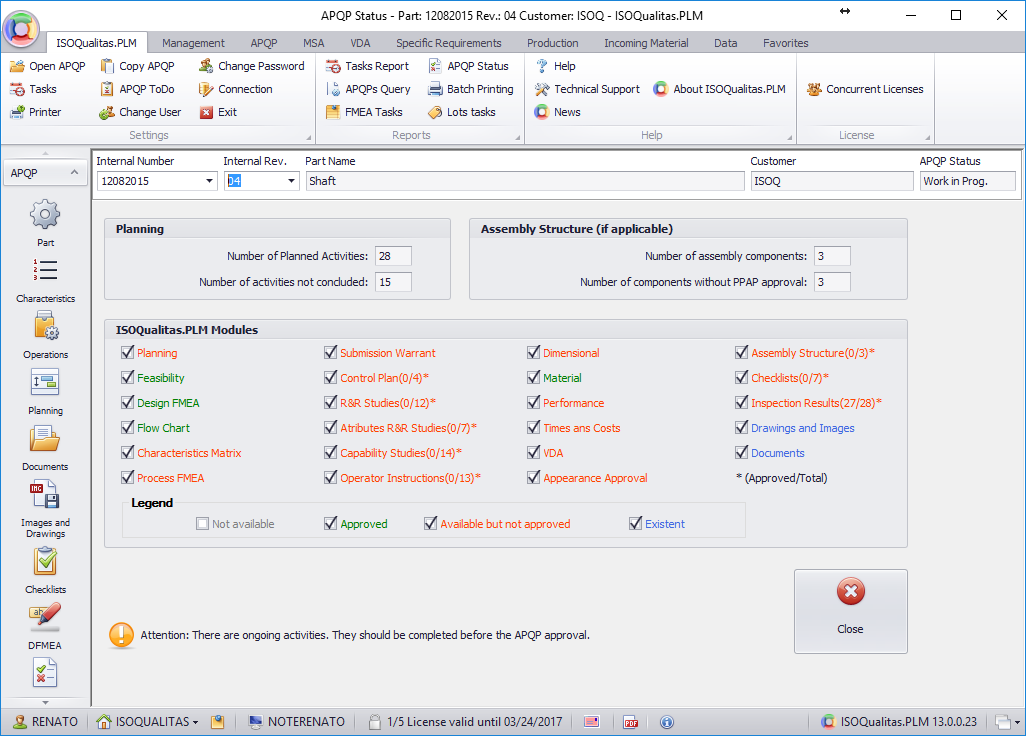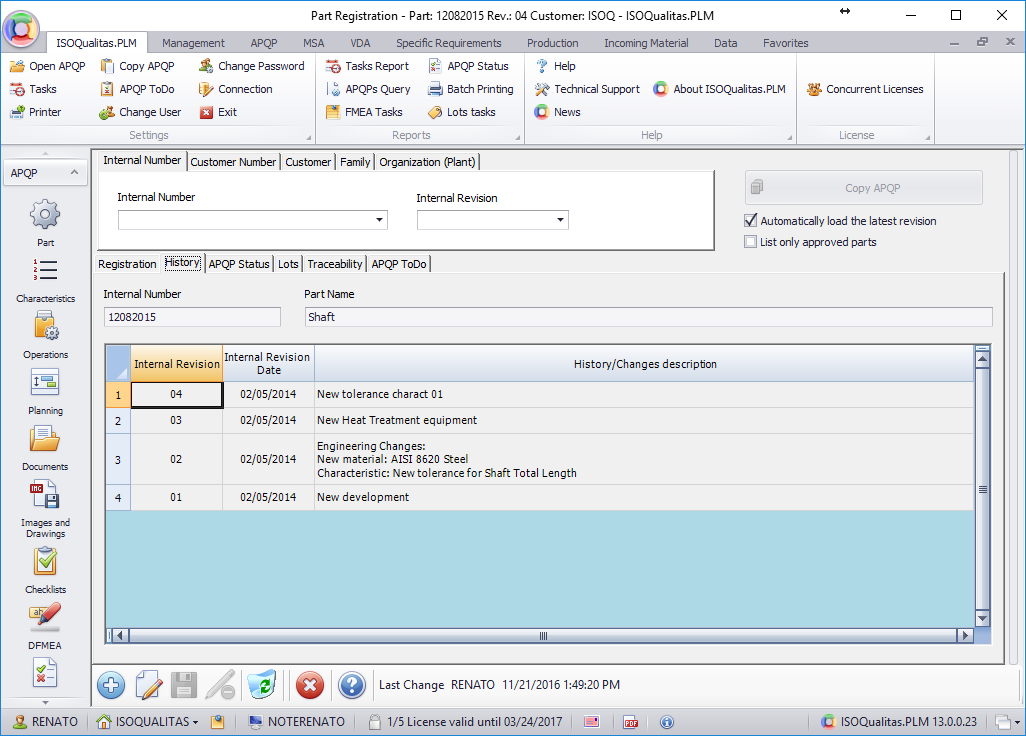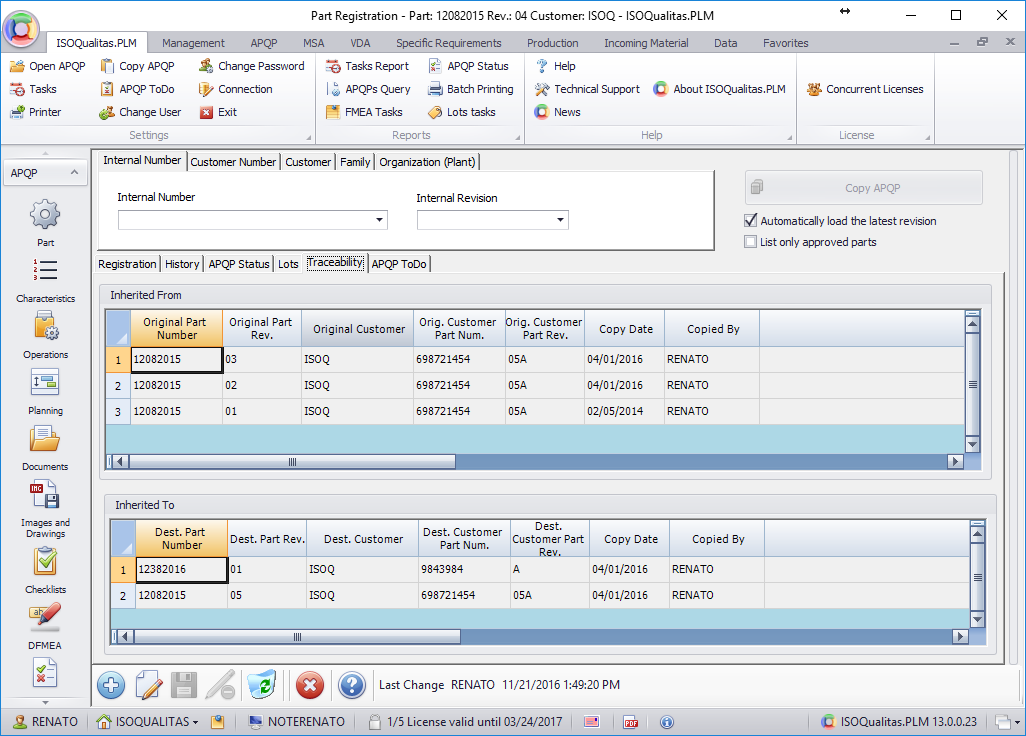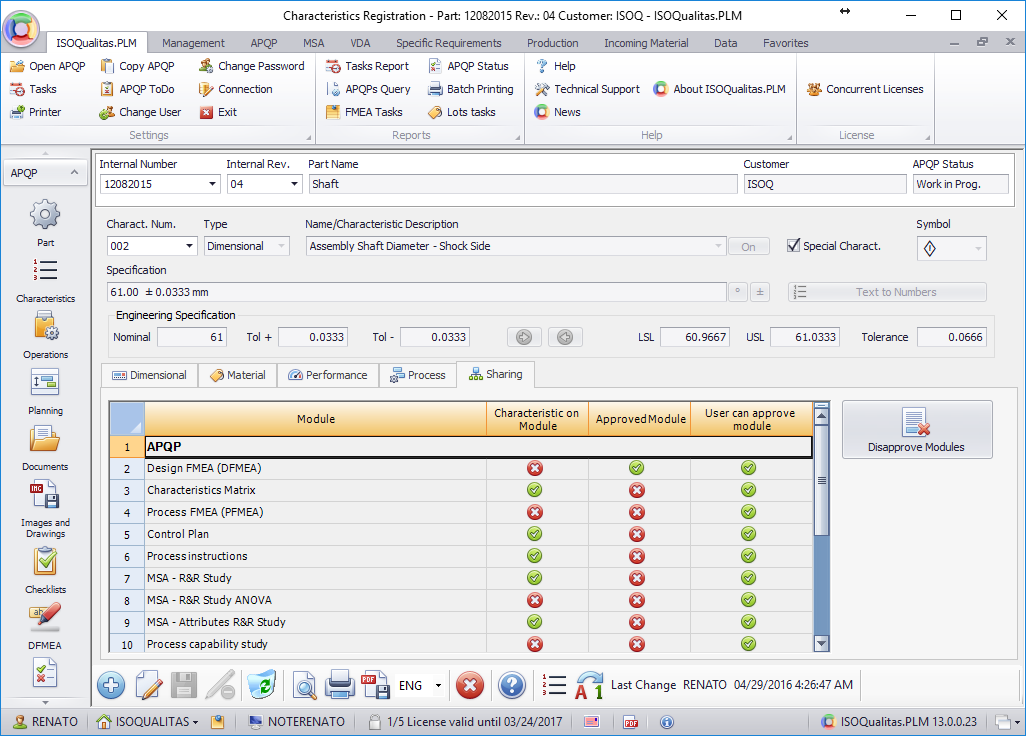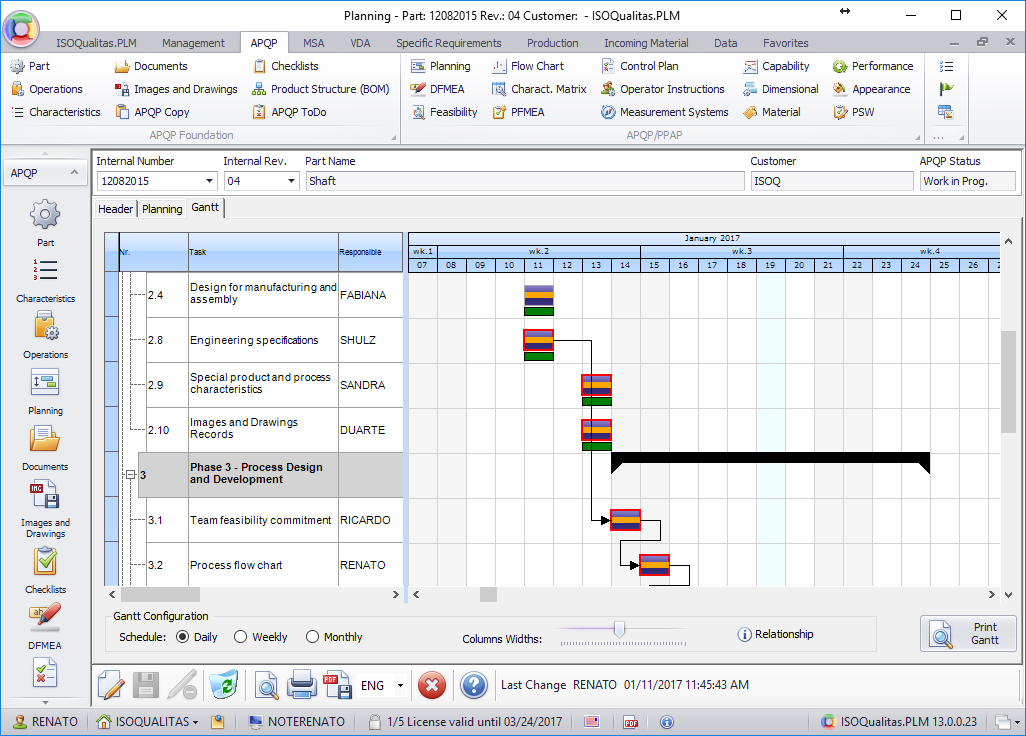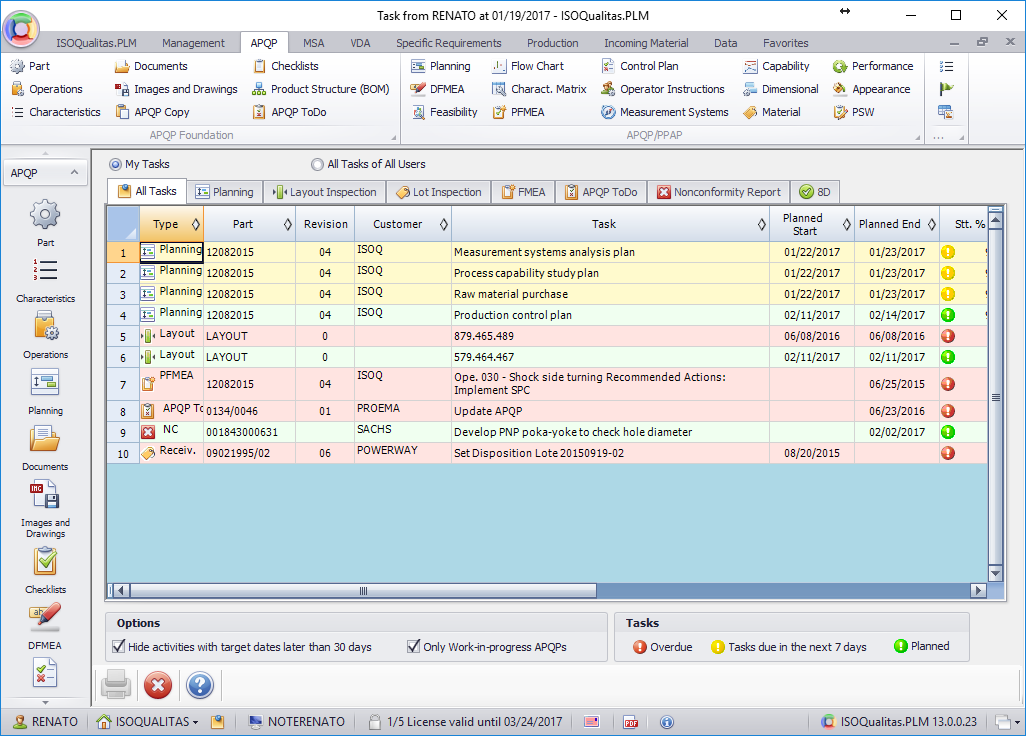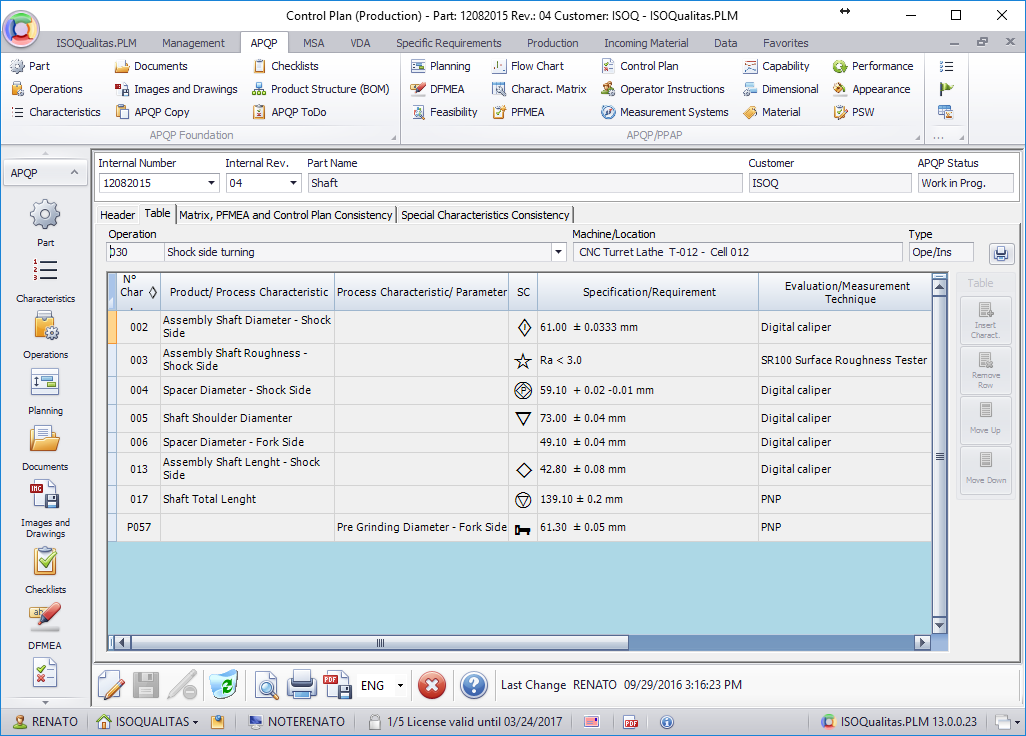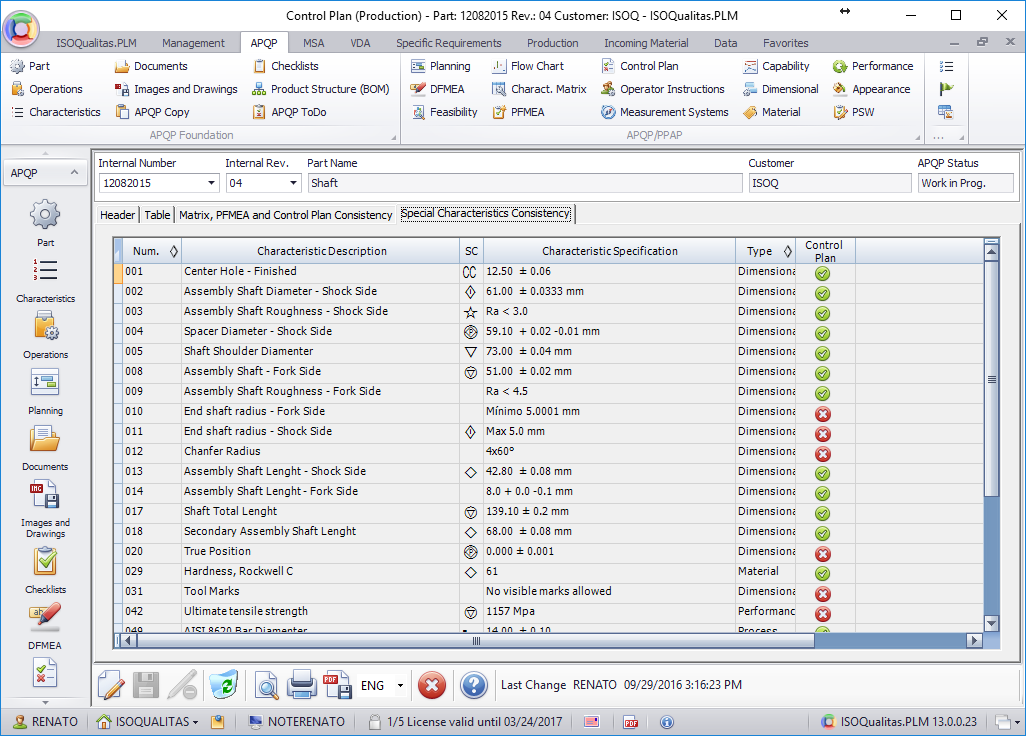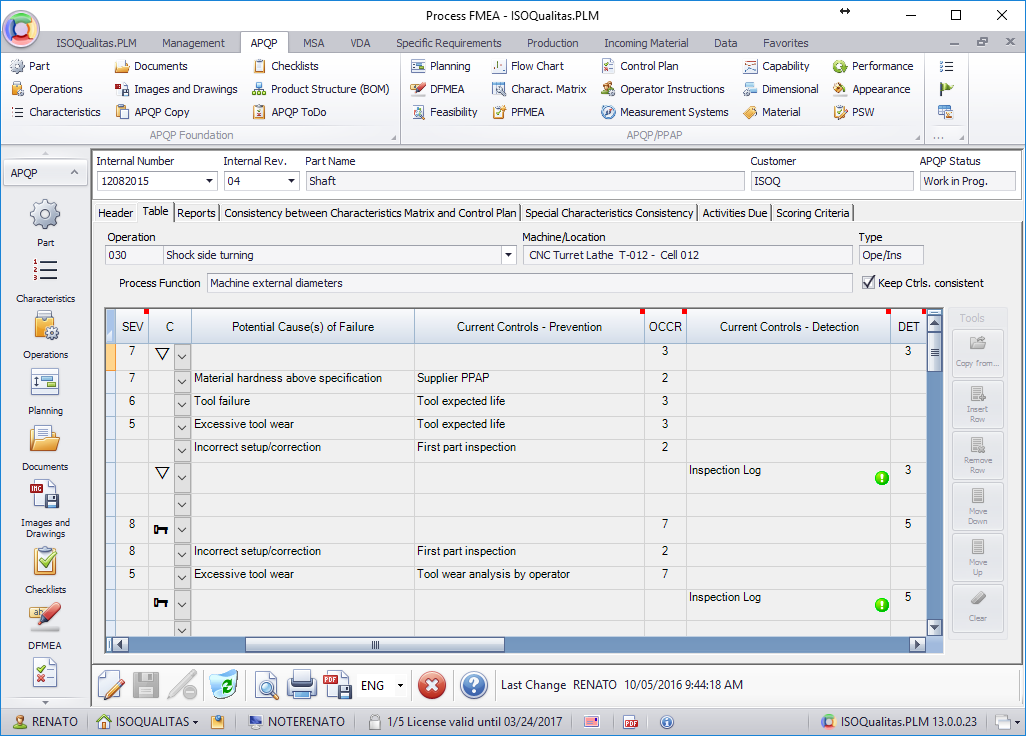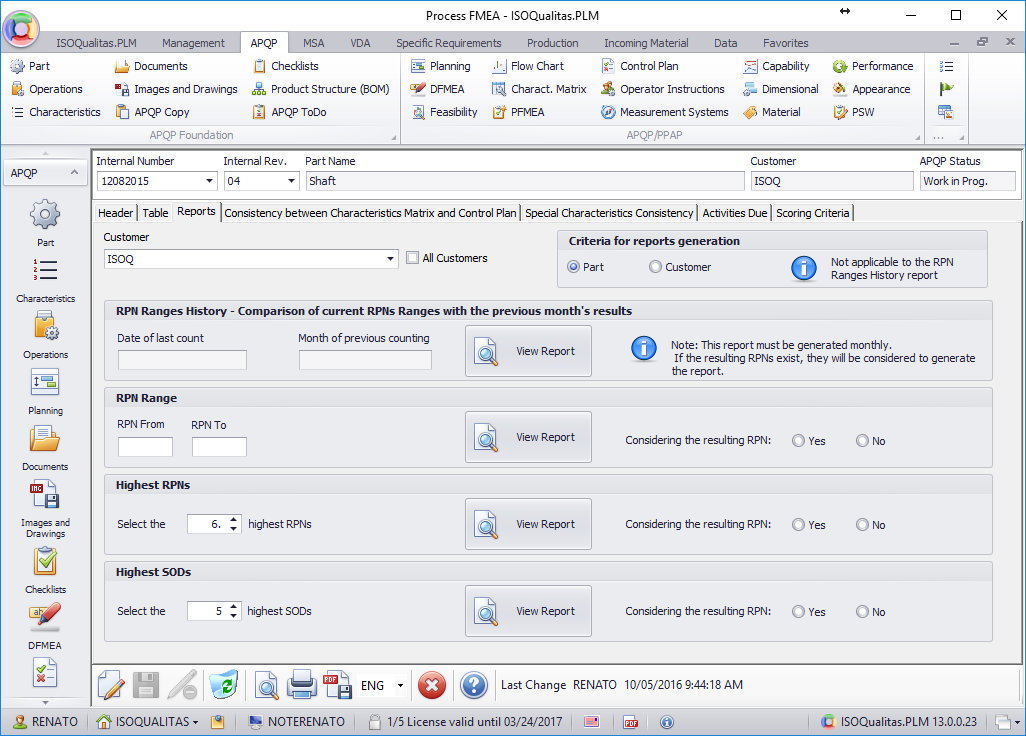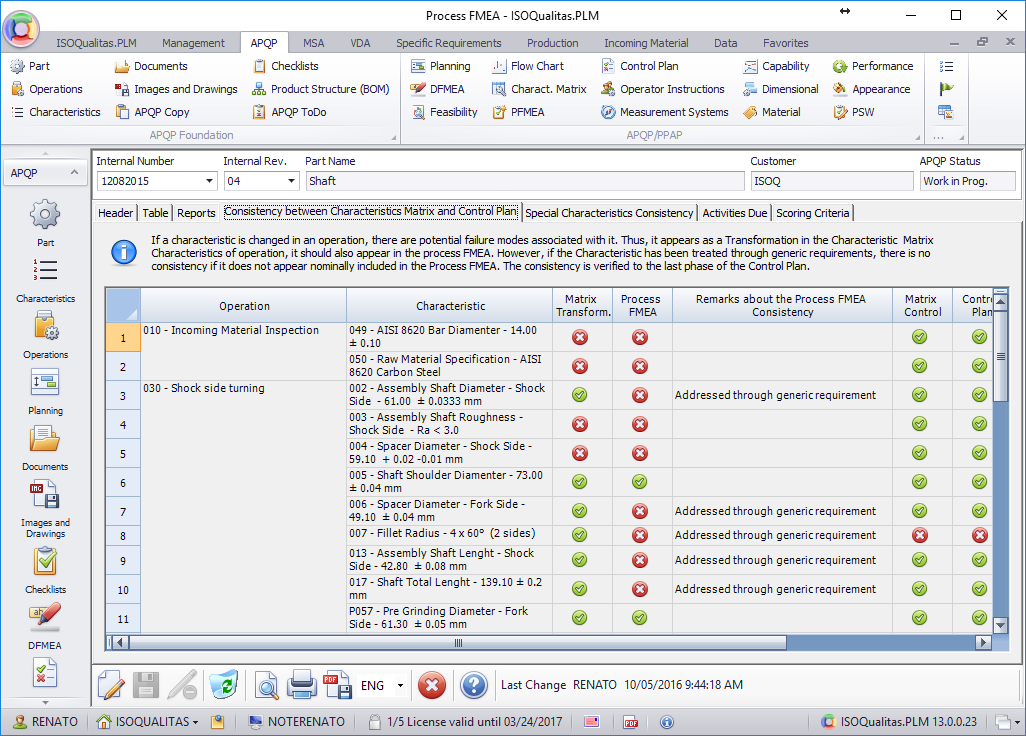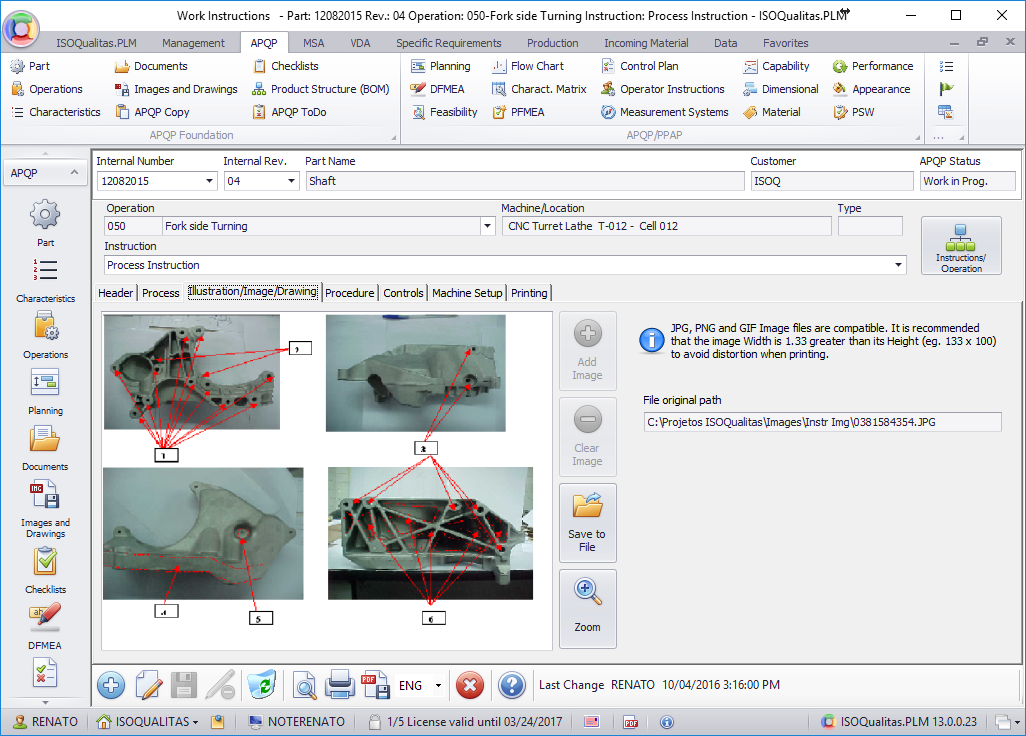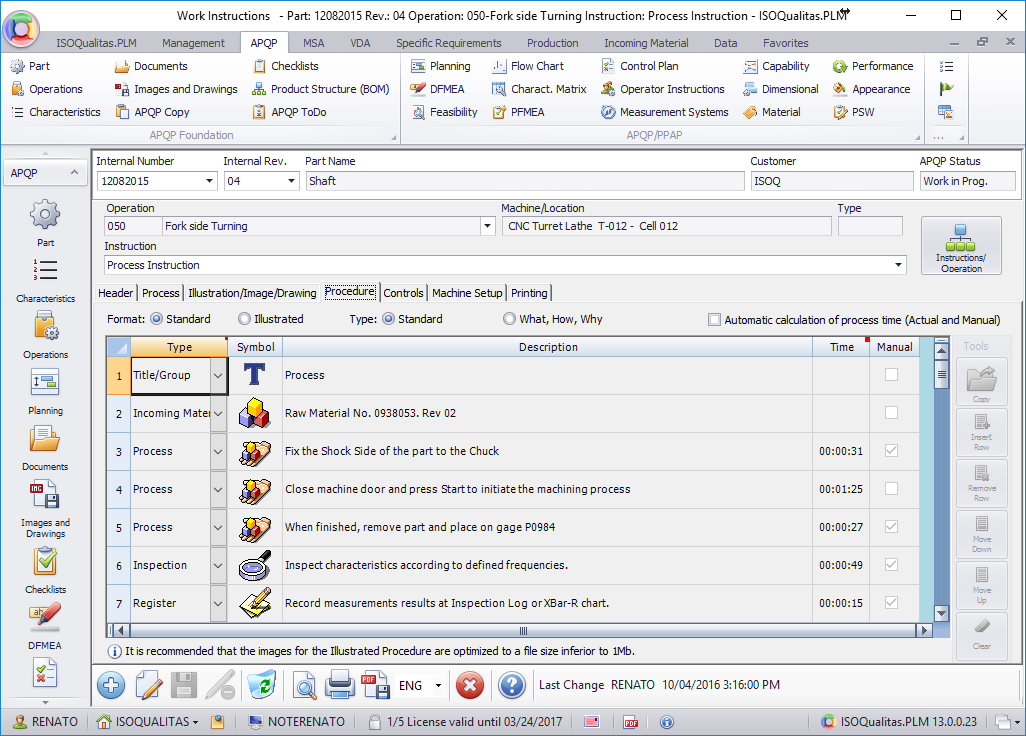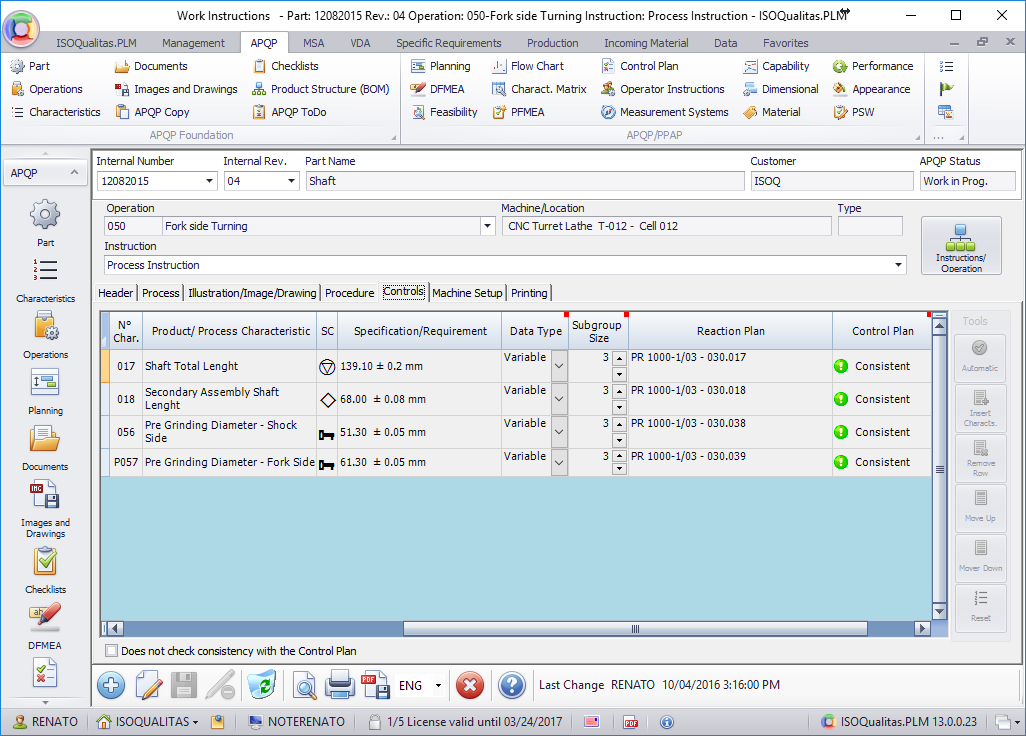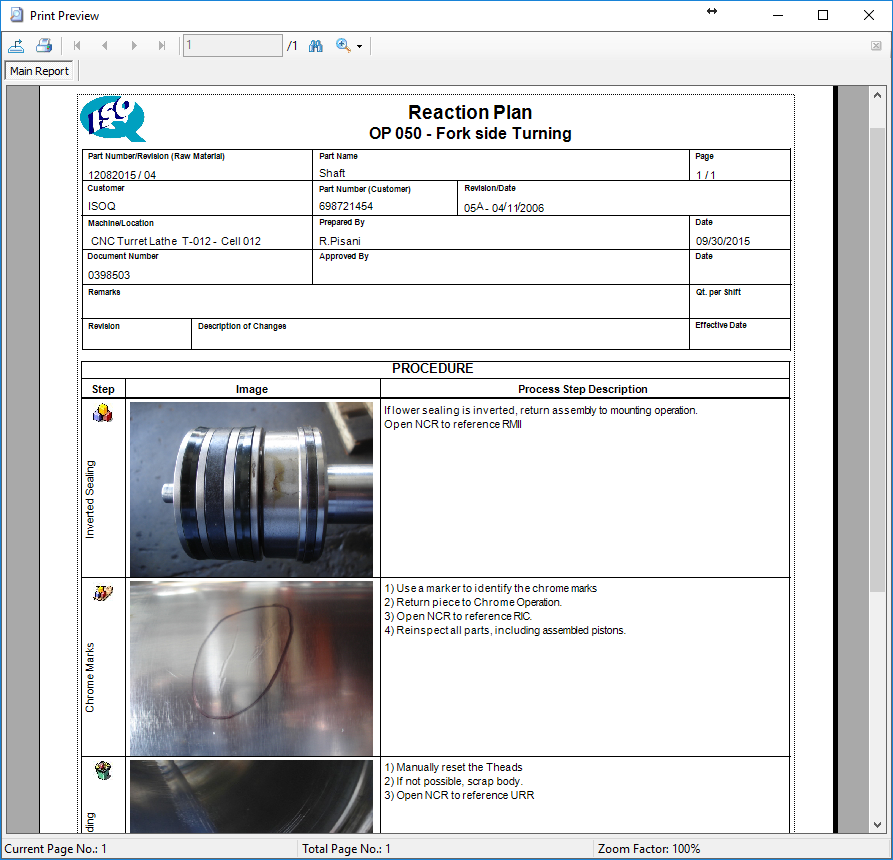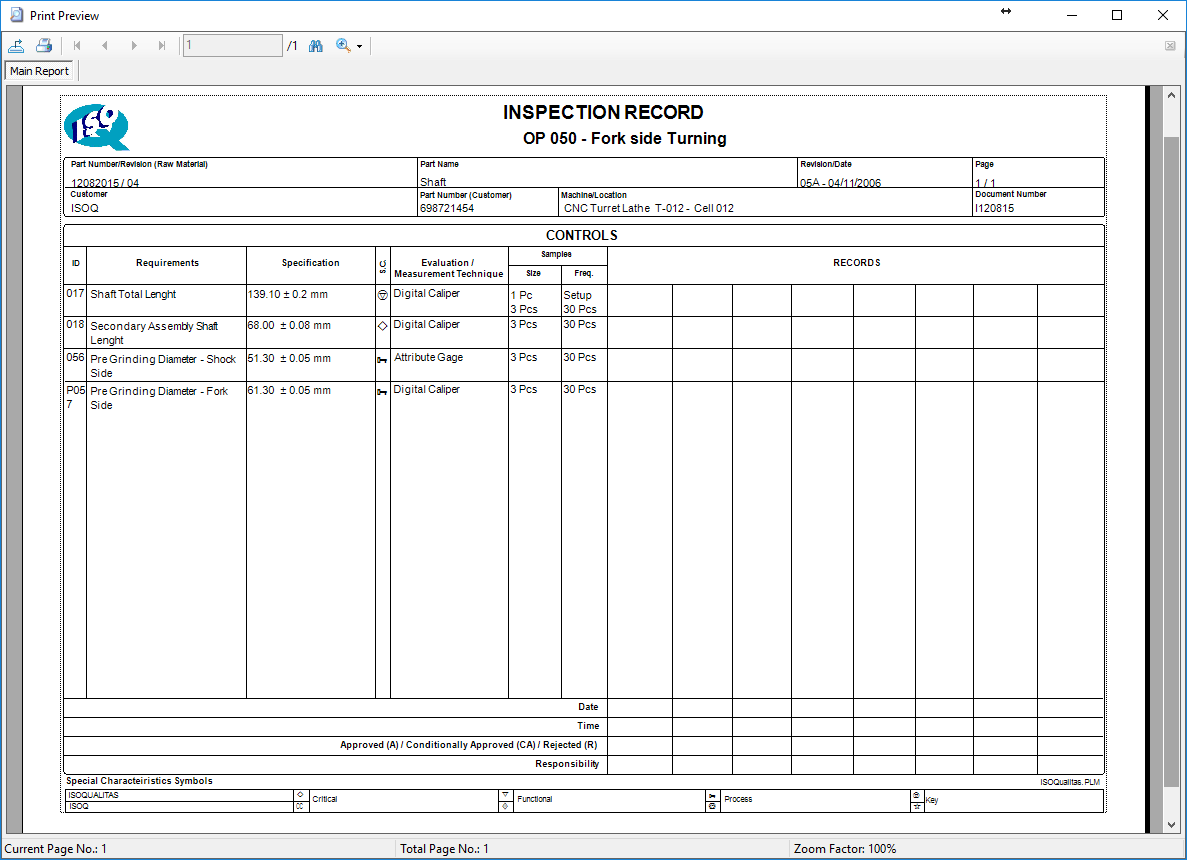 CLICK HERE: Download our Brochure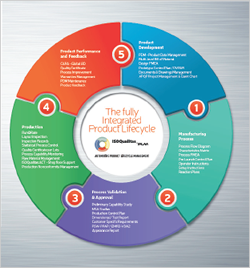 The 5 core process areas of ISOQualitas.PLM: Product Development, Manufacturing Process, Process Validation & Approval, Production, and Product Performance & Feedback.
Join our Consulting Partner Program
We are actively looking for Quality Management consultants who work with auto parts manufacturers to partner with us. ISOQualitas provides an opportunity for our consulting partners to:
Create recurring, passive income by offering ISOQualitas software to clients.
Offer additional consulting services to clients. This includes ISOQualitas support services, Quality Management & Assurance consulting, and more. See a list of projects here.
Receive new client referrals through Flevy and ISOQualitas.
For information about our Consulting Partner Program, please email us at
isoqualitas@flevy.com
.

ISOQualitas Relationship with Flevy
Flevy manages the Consulting Partner Program for ISOQualitas. If you are a consulting firm interested in participating in our program, please contact us at isoqualitas@flevy.com.
If you are an auto parts manufacturer interested in either seeing a demo of ISOQualitas.PLM or speaking with a consulting partner, please contact us here.