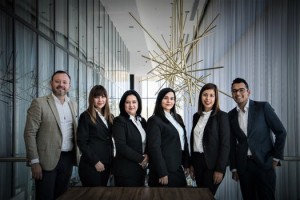 Keeping your team motivated and productive is one of the hardest challenges facing any business owner. Not doing so could doom your business to failure as ultimately, any enterprise is only as good as the people working for it. While every company is different, there are a number of tactics you can employ that will help provide your employees with a great foundation for future success.
Feed their passions
The more passionate your employees are about their jobs, the more enthusiastic they will be. The key is to ensure the personal goals of your team are aligned with those of the company as when this happens; workers see that the more invested they are in their jobs, the faster they will build up the skills in the areas that interest them the most.
Empower your team
In the early days of an enterprise it makes sense for all major decision to be filtered through the CEO, but as a company grows, this can create a productivity bottleneck. At some point, it's vital to allow employees to have the autonomy to make their own decisions. Doing so also frees up those higher up the management chain as they will not be spending such a high proportion of their time dealing with queries from those reporting to them.
Employees in positions of power should also be encouraged so far as possible to take risks and to think outside the box as it is through this kind of attitude that many great innovations have been created.
Utilize an Employee Assistance Program
One of the best ways to get more from your team is to call in outside specialists who can provide a wealth of services, such as health, financial, legal and wellness services, to ensure your employees are always firing on all cylinders.
Studies show that four out of 5 employees are not performing at their peak level, but the Employee Assistance Program of the ESI Group can help change this. The Peak Performance Benefits program can maximize the productivity of all your employees.
Use the best technology
A bad worker may be inclined to blame their tools, but it is a fact that those working with inferior equipment or systems will find it difficult to match the productivity or efficiency of those who are able to use systems that are more advanced. If you want the most from your team, it's important to ensure they are equipped with the best possible equipment for the job.
New developments, especially in the field of automation and artificial intelligence, are being introduced all the time so delegate someone within the company to spend at least a little of their time keeping tabs on emerging technologies, so that you are able to take advantage of innovations as soon as they are released.
Give praise where due
Ensuring your employees receive praise in front of their colleagues whenever they truly deserve it can help to maintain their motivation during difficult times and serve as an additional incentive to keep working hard. Such actions can also boost job satisfaction which in turn can reduce turnover within your team.
In order for such a program to work, it is important to maintain high standards and ensure team members are not praised simply for the sake of it. Giving positive recognition for work that is below the accepted standards will simply set a bad precedent among other works and lead to an overall decline in standards.