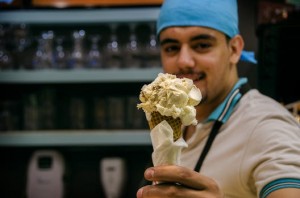 Consumers don't make purchases based on logic, they make them based on their emotions. This was a key philosophy of the late Zig Ziglar, the superstar salesman who went on to become a leading motivational speaker and trainer.
This means that if you want to ensure as many of you first-time customers as possible remain loyal for life, introducing them to your brand, business or product simply isn't enough. You need to make them fall in love with your company. Read on for a few tips on how to achieve the ultimate in customer engagement.
Provide awesome customer service
According to investor, Dallas Mavericks owner and Shark Tank star Mark Cuban, you should always treat your customers as if they own you, because the reality is that they do. Studies show that nine out of ten consumers will stop doing business with a company if they have a bad customer service experience while more than half say they are willing to pay more for a better customer experience.
Develop a reputation for always going the extra mile, and your customers will repay you with higher levels of loyalty. If possible, always under promise and then over deliver so that you are constantly exceeding the expectations of your customers.
Always look your best
In a world where a competing product or service is only a click away, first impressions count for everything. Buying decisions are strongly influenced by visual factors, so if your website doesn't catch the eye of potential customers almost instantly, your sales will suffer as a result. Color is especially important with regards to brand recognition. A sloppy or outdated website will also damage the credibility of your company, dramatically reducing the chances of consumers remaining loyal to your brand and conversion rates.
Another key part of getting customers to fall in love with your brand is choosing the right agency partner to oversee your marketing and advertising, as well as your web development efforts. Rather than choosing a series of partners and looking only at one area of business at a time, a full-service agency such as Eventige will adopt a more holistic approach, using solid research and data science to provide a wider range of services that will enable faster and more precise brand growth.
Humanize your company
When Bozoma Saint John, once famously described as the coolest person ever to appear on stage to launch an Apple product, was appointed chief brand officer at Uber in late 2017, she was tasked with turning a company with a poor brand image into one that generated the same kind of love and loyalty that surrounds her previous employer.
For Saint John, a key element of achieving this is to find and tell human stories from within the company, by highlighting the transformations of the lives of drivers as a result of working for the company. If you want people to see your business as something more than a faceless corporation, find the most engaging, human stories within your workforce and get them out into the world. By looking less like a corporation and more like a business looking to improve the lives of their customers, your company's brand will prosper and thrive.