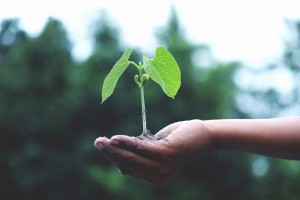 Maturity Models are powerful tools, commonly used by management consultants, to gauge the maturity of an organization in a number of disciplines or functions. They help pinpoint the specific areas of improvement in order to reach the next level of maturity. Most Maturity Models qualitatively assess people/culture, processes/structures, and objects/technology.
Here are our Top 10 Maturity Model Frameworks (most available in the FlevyPro Library).
1. Greiner Growth Model: Stages of Evolution and Revolution
This Maturity Model describes how organizations evolve through 5 stages of growth. Each stage requires appropriate strategies and structures to cope. The Greiner Growth Model is a descriptive framework that can be used to understand why certain management styles, organizational structures, and coordination mechanisms work, and why some don't work at certain phases in the development of an organization.
2. Five Stages of Business Growth
This Maturity Model for Growth Strategy is for entrepreneurs to use when building and navigating their business from a nascent, startup state to an enterprise with a global footprint. This framework is based on the fact that all businesses experience common problems that arise at similar stages in their development.
3. Consolidation-Endgame Curve Framework
This Maturity Model is based on the theory that all industries consolidate and follow a similar course through the 4 stages. It is based on a study of 25,000 firms globally, representing 98% of the global market cap, conducted by the strategy consulting firm A.T. Kearney. The Consolidation Curve shows that M&A actions and trends can be predicted.
4. Strategic Management Maturity Model (SMMM)
The SMMM, developed by the Balanced Scorecard Institute, provides a framework for assessing and improving our Strategic Management system and processes. It allows us to assess the maturity of our approach to Strategic Management on a 5-stage scale across 8 dimensions of Strategic Management.
5. Capability Maturity Model (CMM) For Software Enterprise Architecture
The CMM is an organizational model that describes 5 evolutionary stages (or levels), in which the business processes in an organization are managed. Maturity is measured by the degree of formality and optimization of processes, from ad hoc practices, to formally defined steps, to managed result metrics, to active optimization of the processes.
6. People Capability Maturity Model (P-CMM)
Following the success of CMM for Software, Carnegie Mellon University developed the P-CMM or People CMM. The P-CMM is based on best practices–in areas such as human resources, knowledge management, and organizational development–for managing and developing an organization's workforce.
As organizations adopt and deploy Six Sigma, they go through 5 stages of maturity, outlined in this LSS Maturity Model. The intent of the model is to help Six Sigma practitioners, deployment leaders, and executives benchmark their progress, assess their implementation efforts, pinpoint next steps, and communicate progress.
8. Four Stages of Customer Insight (CI) Maturity
Integration of CI function into the organization's core processes has been a challenge, with most businesses struggling to give CI more than the usual market research role. This framework discusses the 4 stages of CI maturity that organizations evolve through.
9. IT Capability Maturity Framework (IT-CMF)
An integrated framework for evaluating IT from both an IT as well as a business perspective is a necessity for CIOs and other technology leadership. The IT-CMF was developed by the Innovation Value Institute (IVI), geared towards assisting IT organizations augment their potential in generating maximum business value.
10. Procurement Maturity Model
The Procurement function is becoming increasingly strategic. This is 3-phase maturity model for Procurement, as it evolves from a transactional, centralized function, focused on cost reduction, to a strategic function, embedded within the business units, and a driver to Competitive Advantage.
* * * *
We continue to add new business frameworks on a weekly basis to the FlevyPro Library. You can peruse our full collection of business frameworks and consulting guides here.
Beyond Maturity Models, these frameworks span all management topics–e.g. Digital Transformation, Change Management, Customer Experience, etc. See our list of the Top 101 Consulting Frameworks (available on FlevyPro) here.
You can also learn more about FlevyPro here or read some testimonials below.
Interesting in Strategy & Transformation (S&T) frameworks?
Take a look at our free giveaway of S&T templates here. The frameworks covered span a diverse array of S&T topics, from Growth Strategy to Brand Development to Innovation to Customer Experience to Strategic Management.