eCommerce Growth, a 5-Minute Guide for Startups [INFOGRAPHIC]
Featured Best Practice on Retail Strategy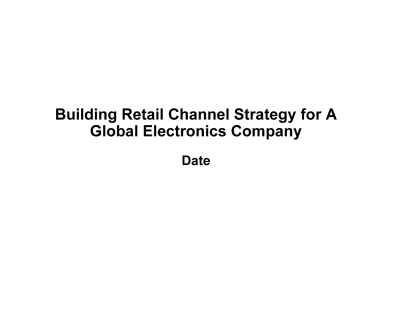 103-slide PowerPoint presentation
This presentation is a report for a global electronics firm which was executing a digital growth strategy in the US. Although it had great products and a rejuvenated brand, the firm lacked a good understanding of the retail channel and thus lacked a channel strategy and relevant capabilities to
[read more]

E-commerce is a booming industry and this fact is clearly evident if you look at the Forbes Fortune list. Numerous eCommerce companies have not only been able to find a spot in the list, but also been able to compete with giants in the energy sector.  Due to the recent meteoric growth in the number of internet users, there has been exponential growth in the online shopping market. According to Statistica reports, the market value is estimated to reach $2.3 trillion by 2019.
Most to-be entreprenuers get lured by these jaw dropping statistics and may want to startup in this space. However, it is important to note that there is a lot of competition in this space. It is going to difficult to not get consumed by the industry giants, who have almost monopolized the market in their respective niches. But there's a bright side, in fact many of them. There are hundreds of opportunites that are yet to be tapped. Keeping early stage startups in mind, we have designed an infographic which illustrates the trends of  eCommerce growth and gives you insights on choosing a market.
From the infographic, it is intuitive that there are a lot of opportunities in third world and developing countries. For instance, China and India have the highest growth rates in terms of eCommerce market cap. In fact, 3 of the largest eCommerce websites are based in China. Even though the internet penetration is less when compared to USA, the large population measures up. The infographic also stresses on the importance of market evaluation. It is vital for any startup to test the waters before actual sailing.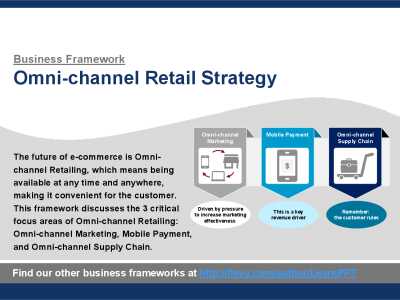 44-slide PowerPoint presentation
The e-commerce market continues to grow exponentially. More consumers are opting for the convenience of online shopping. This trend has been accelerated by COVID-19. The future of e-commerce is Omni-channel Retailing. A single channel is no longer enough. The challenge is to find a seamless
[read more]
Do You Want to Implement Business Best Practices?
You can download in-depth presentations on Retail Strategy and 100s of management topics from the FlevyPro Library. FlevyPro is trusted and utilized by 1000s of management consultants and corporate executives.
For even more best practices available on Flevy, have a look at our top 100 lists:
These best practices are of the same as those leveraged by top-tier management consulting firms, like McKinsey, BCG, Bain, and Accenture. Improve the growth and efficiency of your organization by utilizing these best practice frameworks, templates, and tools. Most were developed by seasoned executives and consultants with over 20+ years of experience.
Readers of This Article Are Interested in These Resources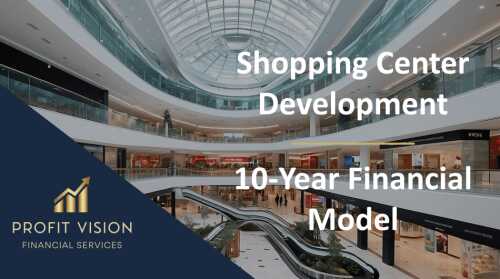 Excel workbook
Financial model presenting a development scenario for Shopping Center. The main purpose of the model is to enable users to get into details of every step of a shopping center project from the construction stage, to operating analysis, projection of cash flows, and a potential future sale. It
[read more]
Excel workbook

18-slide PowerPoint presentation
About Max Mullard
Max from
Courier Tracking, is a startup evangelist. He frequently shares tips for budding entrepreneurs through public talk events and technology conferences.
Top 10 Recommended Documents on Retail Strategy
103-slide PowerPoint presentation
44-slide PowerPoint presentation
Excel workbook
Excel workbook
18-slide PowerPoint presentation
This presentation discusses profit recovery for retailers. Profit recovery includes improving shrink along the entire enterprise and supply chain--e.g. inventory loss, damages, shipping errors, credit/debit card loss, coupon abuse, other store discounting, etc.
13-slide PowerPoint presentation
This is a sales presentation example for Consumer Driven Replenishment (CDR) project work. CDR is an analytical approach to supply chain integration between a consumer goods supplier and its customers.
25-slide PowerPoint presentation
23-slide PowerPoint presentation
21-slide PowerPoint presentation
22-slide PowerPoint presentation

» View more resources Retail Strategy here.
» View the Top 100 Best Practices on Flevy.