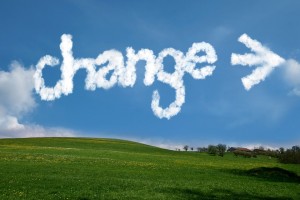 We are living in an era where the need for change has considerably increased both at the personal and professional level. New initiatives, shift of paradigms, technology disruption, highly competitive environment, digital revolution, new set of talents-these things are the drivers that make CHANGE a fundamental step towards personal and organizational improvement. While in the past the focus was mainly on process improvement, today the lights are directed towards strategies that enable us to adapt to external factors for more agility.
Change Leadership has become the term to be considered for such big transformations. It was also the speech topic of a great lecture organized by the executive center of Al Akhawayn University and American Chamber of commerce; and presented by Pr John A. Quelch, professor at Harvard Business School with a long journey of academic realizations. The lecture comprises three main parts, including the process to achieve change, the characteristics needed, and the main prescription of leadership. Before tackling the content of his lecture, some of you may be wondering if there is a distinction between Change Leadership and Change Management. Is there any difference between them?
The distinction is quite significant between the two terms. Change Management is the term that is deployed by the majority of people. It is the set of tools, mechanisms, and processes defined to keep any change under control in order to minimize the deviations. It aims to make sure that everyone in the organization will adhere and that the projects will keep on budgets. Change management is planned and delivered and is associated with small changes. Change is often handled by change management teams inside the corporation and assisted sometimes by external consultants.
On the other hand, Change Leadership requires a different mindset and an extra set of abilities and disciplines in order to lead the organization into a new destination. It is mainly about articulating a clear vision of the future to mobilize resources and make the change possible. It is also about putting an engine on the whole change process. Unlike change management, change leadership is more about large scale transformation and is presented by leaders who have a clear vision to inspire stakeholders to embrace the change.
During his lecture, Pr John A Quelch covered 8 overlapping steps when considering change leadership. The first three traits (urgency, coalition, and vision) are all about initiating a positive climate for change. The next ones are for engaging people and empowering them to embrace change in the organization. And the last two, implementing change so that it becomes part of the DNA of the organization.
Urgency: the competition, technology, and so on don't wait for you  until you are ready as there will be always people who are trying to outwork what you are doing.  Sometimes, it is about who gets there first. For this reason, you will have to develop a sense of urgency and persistence to lead and make the change possible.
Coalition: The second major step is to form a coalition to be able to engage key people from the organization based on an emotional commitment. Once this coalition is formed, then the team will have to continue to lead change and build urgency.
Vision: a clear vision can accelerate the process of embracing change as it enables everyone to understand the reasons and the expectations behind this change. That's why it is important to involve leaders or ambassadors together and give them the chance to contribute to this vision along the milestones.
Communication: the aim is to clarify the vision both internally and externally. But this may not be sufficient until clear expectations are defined and communicated. Many leaders may remain vague, and the results may not follow. The best way is to lead by example.
Empowerment: it is more about engaging people in the process to be part of the change. Removing obstacles can be fundamental to execute the vision and move forward. People will feel also empowered if they trusted and rewarded.
Quick wins: Quick wins are the first steps of what needs to be done in order to attain the long-term change
Consolidation: is to press harder after each realization to build credibility and improve the systems. This requires courage and perseverance until the vision becomes reality.
Institutionalization: this allows change to stick and become part of the core values of the culture. This can be achieved only if leaders are making continuous efforts to inspire and help others see the benefits of the change.
Pr John A. Quelch considers 7 traits and characteristics to be embraced when going through this process.
Curiosity: it is not only about the desire to push the limits and explore new things, but it implies from a leader to be very close to his team, partners, customers and others. This is an excellent way to build trust and long lasting relationship.
Creativity: If a leader would like to remain creative, discipline is the key. Discipline can create coherence and can accelerate creativity.
Flexibility: leaders need to be flexible to get involved in organization initiatives. Flexibility implies from them also to be available in people 'lives whenever needed as the Human remains the essence of any change.
Agility: this trait is crucial for companies working in quick-paced industries. Innovation and adaptation are the key factors to survive and maintain long-term business. Firms or institutions, which are not investing in research and development, are an example of firms that risk to be liquidated easily from the market.
Resilience: is the ability to respond to pressure of our daily life. It involves flexibility and can be measured by our capacity to bounce back especially after failure.
Authenticity: being authentic is simply being coherent in everything they do: attitudes, manners, and behaviors. It is also being accountable and respecting others.
Humility: is a great quality of a leader as which can facilitate the communication through getting constructive feedbacks.
"There is no respect for others without humility in oneself." – Henri Frederic Amiel
To be a leader today is to recognize the imperative to change. According to Pr John A Quelch, the formula is to be able to combine between wisdom, courage and selflessness.
We all know that not everyone is equipped with the right tools to achieve change; it has been proven that 75% of change initiatives fail. To me, to lead change in an organizational context, one has to initiate change from personal perspective to develop new talents and keep moving forward. We cannot dissociate these two aspects because the more we are engaged on a personal level, the easier we will be able to adhere to changes at the organizational level. People who often resist to change are also the ones who don't take initiatives towards their own personal development.
"You must be the change you wish to see in the world." – Gandhi