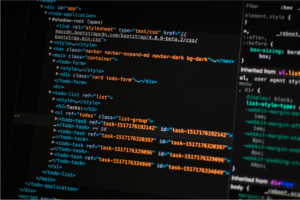 Cyber attacks against small businesses are on the rise. According to a study published in 2017, 10% of companies that encounter cyber-breach are forced to modify their operating procedures and incur significant losses. That's why having a solid security posture should be among any company's top priorities, but this seems to be an elusive goal for many SMBs.
To better understand how your business can benefit from improving its cyber security while also keeping your data and systems safe from harm, we've compiled a list of three essential best practices that every business needs to follow when trying to ensure its cyber security is up to par.
3 Ways to Approach Cyber Security in 2022
1. Routine Testing Is a Must
Many small businesses don't take the time to perform regular testing because they believe it will cost too much money. While it's true that many cybersecurity service providers do charge a lot for pen testing, this doesn't mean that you need to pay through the nose to get this type of security assessment done.
In terms of finding a third-party company to test your network and systems, you have plenty of options that are accessible and affordable. Also, once you start hiring external firms regularly to run these types of tests, you can use them as a bargaining tool when trying to get deals with other providers.
2. Always Update Your Systems
The less tech-savvy employees in many small businesses often fail to proactively update their machines because they do not know how to do it or are too busy with other tasks.
According to security experts, patching is an essential part of any organization's defense against hackers looking to exploit security holes in outdated software versions.
Therefore, whenever you ignore certain updates out of fear that they might break something within the system, be aware that the lack of these necessary patches might make your network more susceptible to cyber-attacks.
3. Dark Web Monitoring
The dark web is a treasure trove of information for cybercriminals and terrorists, which is why you need to make sure that your business has a proper monitoring solution in place.
Even if you don't have the resources or the time required to monitor this type of activity yourself, there are companies out there that can provide the necessary tools and keep an eye on your business's digital footprint 24/7.
To find these providers, simply search for "cybersecurity firms" and filter through the results by selecting only those firms monitoring the dark web trends.
Final Thoughts
Every business owner must understand that their organization's cyber security is just as important as the physical safety of its employees, assets, and sales. This means that you need to make sure that your company is fully protected against all types of attacks – both external and internal in nature.
Follow these three best practices to help secure your network and systems against hackers who are constantly looking for ways to exploit weaknesses in outdated software versions.