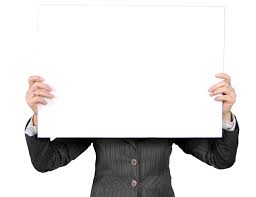 Companies should be in constant communication with their customers, because they are the foundation of the business. You must therefore look for ways to improve your communication services to improve the customer service experience.
Show Understanding
Customers will not want to hear the disinterested tone of a member of staff as they try to resolve a problem. If a customer is telephoning to make a complaint, it is an employee's responsibility to sympathise with their situation and provide the best solution. This will prove you are a caring company, so a customer might be more likely to use your services in the future.
Speak Their Language
We live in a multicultural world, so you should never assume that you only serve English-speaking customers. Try to hire multilingual employees to talk to a client or customer in their mother tongue for a greater level of communication. You can trust a customer will appreciate the great lengths you have made to talk to people who speak their language.
Consistent Communication
A customer might have been happy with your services until you failed to answer their telephone call. They will therefore hang up and question whether you have the professionalism they are looking for in a company. No-one likes to be left waiting, especially when a person has a pressing problem, so you must strive to answer every call from every customer.
You might be hesitant to hire a 24-hour in-house reception team to answer customer phone calls, which is why you should consider an affordable virtual assistant, such as Ruby Receptionist. It's also important to reply to customer emails within 24 hours, and you should aim to respond to all social media comments and questions to encourage engagement and interaction.
Also, when it comes to creating a customer email, try to write it to sound as if it has been designed just for them by a human, rather than a template that has been designed for the masses by a robot. You should also write a friendly email subject line that grabs their attention, especially when developing an email marketing campaign.
Take a Different Approach
Most customers haven't got the time or inclination to read epic guides on how to use a product or service, but they might be happy to make time to watch a helpful video. So, if you want to effectively communicate with your customers, you could hook a potential customer in with a short three-minute video that captures their imagination and attention – and you can rest assured your product will stay in their minds should they one day require your services. In today's modern world, a video can be the best way to successfully communicate with your customers, which you can integrate onto your website and via your social media pages.
In summary, try to develop your communication operations, speak to customers like a friend in their language, and try to interactively engage with potential customers to ensure a product or service remains in their minds.