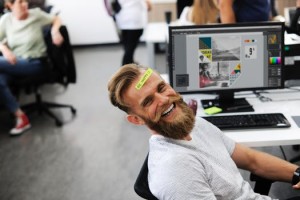 Are you struggling to manage the people who work in your organisation? Every year, millions of pounds and countless man-hours are wasted, because the management teams in many businesses are not able to manage their employees properly. This is a situation that you can rectify. It takes time, but by following the steps below, you can start to manage your workforce in a much more effective way.
Invest in a High-Quality Time and Attendance Management System
Today's managers and business owners have a wide range of business systems available, that allow you to easily manage your growing workforce, record and analyse attendance and other activities related to a modern business.
These systems have extremely powerful reporting features, that allow you to keep track of employee absences and other issues. Once you can easily record and access this type of information, you can start to make much more informed decisions and improve the way your business operates.
Develop a Positive Working Environment
People who work in a positive working environment are more likely to become more productive. As a result, the organisation these employees work for also become more productive.
With this in mind, you should encourage teamwork and make it as easy as possible for your employees to do their jobs. As part of this exercise, you should also be willing to reward employees who perform well and play an important role in the success of your company.
Provide the Proper Training
It's much easier to manage people who know exactly how to do their jobs. Unfortunately, many business owners don't realise this and it can lead to stressful situations.
Providing the proper training will give your employees the knowledge and the confidence they need to carry out their tasks in the correct manner. However, this is not a one-off exercise, and where possible, your employees should get ongoing training, so that they continue to improve.
Responsibility and Autonomy
Putting more trust in your employees is essential. If staff members are given more responsibility, they will be much more inclined to take pride in their work and ensure that they always give their work the attention it requires. Making your employees more autonomous in this way, increases their loyalty to your business, which is extremely important, especially if you're managing large numbers of employees.
Break Down Communication Barriers
Good communication in a business is crucial. To make sure this is the case in your organisation, you have to remove any barriers or obstacles that could be preventing good communication between your employees and between management and employees.
Investing in the most appropriate communication systems will go a long way towards making this a reality. You should also look for ways to remove the 'them and us' mentality, that often exists between employees and management and can lead to mistrust and other issues. For example, management and employees should get involved in activities, that allow them to become more familiar with each other.
Allow for More Flexible Working Arrangements
Mobile, internet and Cloud based systems have transformed the working lives of millions of people around the UK. If it's suitable to do so, you should let your staff members work in a more flexible way. You may find that your employees work better at different times, while they are on the move or while they are home, so these options should be made available to your employees. However, make sure everything your employees do, can be checked or monitored.
Introduce Clear Business Processes and Procedures
As mentioned earlier, employees will do their work more effectively if they know exactly what their role entails. Introducing clear, easy-to-follow business processes and procedures makes this possible.
When employees have clear guidelines to follow when they are completing their work, they will be less likely to make mistakes, they will need less assistance from their fellow employees and they will work faster.
Planning and Scheduling Work
When 'you fail to plan, you plan to fail' is an appropriate phrase to use when it comes to managing employees. You should ensure that they are always given the appropriate amount of work, have the appropriate tools to do their jobs and plan for any other situations that will affect the productivity of your employees.
Learn from Past Mistakes
Learning to become a more professional manager takes time and you have to learn from your mistakes along the way. Every time you do make a management mistake, acknowledge it and find ways to avoid the same mistake in the future. If you do this on an ongoing basis for a long period of time, you'll find that you start making less mistakes and your employees trust your decisions more.
Every decision maker in a business should always be looking for ways to manage their employees more effectively. By focusing on this important objective, your business will be more successful and you will have a much more harmonious workplace.