Staying competitive in the face of increasingly accelerated disruption can be a challenge to 21st-century companies.  Many companies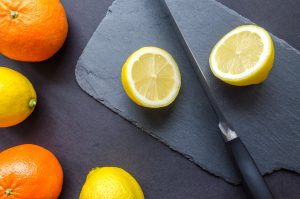 have started to rethink and retool their offerings and operation.  This kind of transformation, however, requires a collaborative effort from all parts of the organization, no matter how different their processes, systems, and cultures have been in the past.
Often, the transformation effort falls flat due to problems that arise when disparate parts of the company fail to work together with a shared sense of mission. Most large companies have divisions, or even groups and functions within divisions, that operate in silos.  This can be for a good reason.  In the knowledge economy, professionals need to work with people who possess similar professional skills to fulfill specific mandates.  Organizational silos can exist to harness knowledge-based skills or specific job functions, or they can be geographic.  In many industries, silos are vital to productivity. But when an organizational transformation is needed, it is a different story.
Silos, during Business Transformation, mean that the very parts of our company that must work together are unaccustomed to doing so, and are even unable to communicate with one another.  They are culturally misaligned, inherently mistrustful, and territorial.  These problems can complicate change efforts, or delay or derail the delivery of their benefits.
Understanding Organizational Silos
Conventional wisdom holds that silos are flawed business construct: a legacy of command and control leadership symbolizing outmoded and inefficient management. But, in truth, silos can help establish boundaries and maintain order.
During normal operation, the positive effect of silos outweighs the negatives. However, during transformation, silos can be stubborn obstacles to creating a more effective path to growth and profitability.  Organizational silos need to be deconstructed during times of significant change to support growth.
Breaking Down Silos: The 7 Strategies
When faced with potential market disruption, siloed companies must take action and break down these silos. There are 7 Strategies to Breaking down Organizational Silos that companies must take. These strategic interventions must be undertaken to achieve change.
The first strategy in breaking down silos is Align Leaders.  When there is a warring, competing agendas among Leadership and there is confusion among the rank-and-file about what to do day-to-day to enable organizational strategy, then this action is most effective.
Strategy 2: Create cross-functional teams
Strategy 2 is more geared towards encouraging individuals to think future state and collaborate.  Most often, siloed teams struggle with cross-functional problems. As such, there is a failure of individuals from different functions to successfully work together.
Strategy 3: Create clear roles and responsibilities
Creating clear roles and responsibilities is a third strategy that aims to clarify priorities and expectations. It can be a challenge when teams are confused about what are the priorities and expectations. As a result, employees do not know what to do, whom to listen to, or how to balance the demands of a day job with a new company or team needs.
Strategy 4: Co-locate teams
Strategy 4 is co-locating teams. It can be a challenge if the organization is global as well as the teams.  Often, global teams run into complexity with scheduling and limited time together.
Strategy 5: Create Joint Incentives
Strategy 5 is creating Joint Incentives.  A challenge often faced is cross-functional teams do not work well together.  When cross-functional teams do not work together, there is cliquishness that can border on high school lunchroom behavior when confronted with new team members or new ways of working.
Strategy 6: Create a "two in a box" Leadership
Creating a "two in a box" leadership is the 6th strategy. When there is a single leader, this can create political challenges.  The choice of a single leader coming from one of the silos can appear political and this can generate resistance.
Strategy 7: Clarify decision rights
The 7th strategy is clarifying decision making rights. This is an effective strategy when consensus is not reached. When consensus is not reached, there can be conflict and when there are two leaders, a standoff can result.
Understanding the 7 Strategies will enable organizations to effectively break down silos. Being able to break down organizational silos can revolutionize organizations to achieve successful transformation. This can be achieved by learning how to balance the effect of organizational silos, as well as knowing how to effectively implement the strategies of breaking these down.
Interested in gaining more understanding of how to remove Organizational Silos? You can learn more and download an editable PowerPoint about Removing Organizational Silos here on the Flevy documents marketplace.
Do You Find Value in This Framework?
You can download in-depth presentations on this and hundreds of similar business frameworks from the FlevyPro Library. FlevyPro is trusted and utilized by 1000s of management consultants and corporate executives. Here's what some have to say:
"My FlevyPro subscription provides me with the most popular frameworks and decks in demand in today's market. They not only augment my existing consulting and coaching offerings and delivery, but also keep me abreast of the latest trends, inspire new products and service offerings for my practice, and educate me in a fraction of the time and money of other solutions. I strongly recommend FlevyPro to any consultant serious about success."

– Bill Branson, Founder at Strategic Business Architects
"As a niche strategic consulting firm, Flevy and FlevyPro frameworks and documents are an on-going reference to help us structure our findings and recommendations to our clients as well as improve their clarity, strength, and visual power. For us, it is an invaluable resource to increase our impact and value."

– David Coloma, Consulting Area Manager at Cynertia Consulting
"As a small business owner, the resource material available from FlevyPro has proven to be invaluable. The ability to search for material on demand based our project events and client requirements was great for me and proved very beneficial to my clients. Importantly, being able to easily edit and tailor the material for specific purposes helped us to make presentations, knowledge sharing, and toolkit development, which formed part of the overall program collateral. While FlevyPro contains resource material that any consultancy, project or delivery firm must have, it is an essential part of a small firm or independent consultant's toolbox."

– Michael Duff, Managing Director at Change Strategy (UK)
"FlevyPro has been a brilliant resource for me, as an independent growth consultant, to access a vast knowledge bank of presentations to support my work with clients. In terms of RoI, the value I received from the very first presentation I downloaded paid for my subscription many times over! The quality of the decks available allows me to punch way above my weight – it's like having the resources of a Big 4 consultancy at your fingertips at a microscopic fraction of the overhead."

– Roderick Cameron, Founding Partner at SGFE Ltd
"Several times a month, I browse FlevyPro for presentations relevant to the job challenge I have (I am a consultant). When the subject requires it, I explore further and buy from the Flevy Marketplace. On all occasions, I read them, analyze them. I take the most relevant and applicable ideas for my work; and, of course, all this translates to my and my clients' benefits."

– Omar Hernán Montes Parra, CEO at Quantum SFE