Up in the Air? The Future of Cloud Computing [Infographic]
Featured Business Best Practice: A Comprehensive Guide to Digital Transformation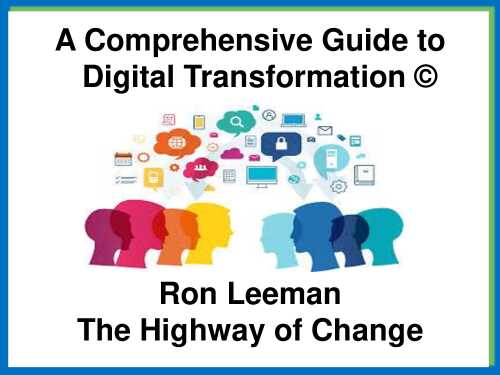 173-slide PowerPoint presentation
This is the "new improved" A Comprehensive Guide to Digital Transformation. What was one 141 slides had now increased to 173 because I have added a number of latest slides to the deck with new approaches, latest thinking additional "benefits" slides, a section on reasons for
[read more]
Ideas, daydreams, and lost balloons float in the clouds. Birds do too, and airplanes. Now, so does technology. Welcome to the world of cloud computing, where data is stored, shared and passed along in an invisible domain that can be made private or public, demanding on your companies needs.
Cloud computing as a concept has been around for fifty years or so, but its origins remain a mystery. In the science world, the expression "cloud" is commonly referred to as a large conglomeration of objects that appear in the distance and are not inspected further. The metaphor was adopted in 1994, when computing companies used the cloud as a symbol to connect to the Internet.
But not until recently has cloud computing really become an industry. Now, it is a very popular channel for companies to use as a part of their daily business routine. As companies grow their online presence, their online ecosystems in turn have to be adjusted. This infographic explains what it is, how it works, and what your company can be doing to use it and help your business grow.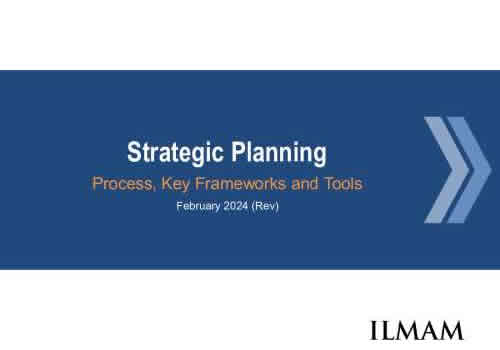 79-slide PowerPoint presentation
This document provides a holistic approach for undertaking strategic planning. While covering the traditional strategic planning approach, the document touches on adaptations that may be used in an unpredictable environment. Contents: 1. Strategic Planning Overview - Key questions and
[read more]
Do You Want to Implement Business Best Practices?
You can download in-depth presentations on 100s of management topics from the FlevyPro Library. FlevyPro is trusted and utilized by 1000s of management consultants and corporate executives.
For even more best practices available on Flevy, have a look at our top 100 lists:
These best practices are of the same as those leveraged by top-tier management consulting firms, like McKinsey, BCG, Bain, and Accenture. Improve the growth and efficiency of your organization by utilizing these best practice frameworks, templates, and tools. Most were developed by seasoned executives and consultants with over 20+ years of experience.
Readers of This Article Are Interested in These Resources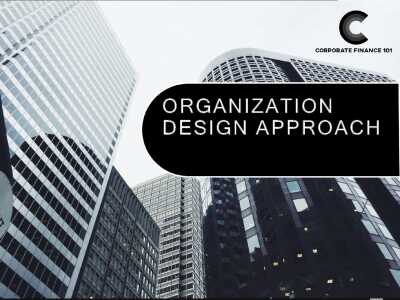 103-slide PowerPoint presentation
Recent McKinsey research surveyed a large set of global executives and suggests that many companies, these days, are in a nearly permanent state of organizational flux. A rise in efforts in Organizational Design is attributed to the accelerating pace of structural change generated by market
[read more]
63-slide PowerPoint presentation

Excel workbook
About Ivan Serrano
Ivan Serrano is a social media, technology, and business journalist living in the Bay Area of California. You can follow Ivan on Twitter
@IvanSerrano55
.
Top 10 Recommended Documents
173-slide PowerPoint presentation
79-slide PowerPoint presentation
103-slide PowerPoint presentation
63-slide PowerPoint presentation
Excel workbook
135-slide PowerPoint presentation
95-slide PowerPoint presentation
78-slide PowerPoint presentation
1150-slide PowerPoint presentation
41-slide PowerPoint presentation