Note from the Editor:  Charles Fiaccabrino is a seasoned executive with 50+ years of sales management experience.   Charles began his career at Hoffmann La Roche on April 1st, 1969 as the first diagnostics sales representative in the newly formed Diagnostics Division and helped grow the organization into a multi-billion dollar enterprise.  During his career at Roche, he became known within the company as "Mr. Roche," having earned the Presidents Achievement Award an unprecedented 20 times and received written accolades from Roche's former CEOs, Irwin Lerner and Patrick Zenner, amongst other executives.  We, at Flevy, asked Mr. Fiaccabrino to contribute a series of articles detailing how he helped grow Roche into the Fortune 200 corporation it is today.  You can read his other narratives here.
This is a second part of a series titled The Crisis in Corporate Strategy.  Read the first part narrative here.
* * * *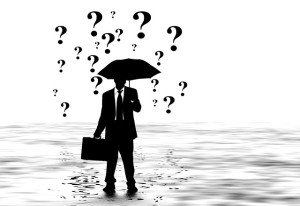 Let us begin this segment by asking some questions of the readers, all of which are presumably well intentioned in their overall quest for success. Much has been written about the "crisis in management"–particularly, as it relates to sales managers and at the same time reflecting upon other segments of the corporate structure that are inexorably interrelated.
Are your Sales Managers supervisors or are they leaders?
What is the extent of your personnel turnover particularly in the Sales Department? Low turnover?
Do you believe and fully understand the art of implementation as it relates to the science of sales.  (See article on implementation.)
Are you enjoying a profit (ROI) that places your company above the rest or are you rationalizing success because you are averaging out at the overall measure of mediocrity?
As a corporate decision maker are you considered a trusted leader and visionary? Do people WANT to work for you, because of your character, values, vision and track record of success that can translate into individual opportunity for mutual success?
Is there a strategic initiative employed by your company that deals with customer satisfaction and retention?
Is it a distinct part of your corporate policy to fully embody "key account strategy" (also referred to as National accounts, Corporate accounts, etc.)?
The above are significant starting points to what follows. Of course there are other factors that will be explored as the narrative develops.
My suggestion to the individuals that are doing the right things and as a natural consequence highly successful, there is no need for further exploring what follows. Please accept my congratulations for your extraordinary strategic foresight. At the same time, should your organizational evaluation determine that you are clearly not at the top tier of what amounts to success by even the least stringent interpretation of the term, then you might want to read on.
Now let us evaluate, interpret and describe the issues and offer time honored solutions/strategies that have historically led to success by virtue of the art of implementation. One cannot overly stress the importance of implementation and the value of the implementer, the link between written words and dynamic reality. Over the years, I have personally witnessed great ideas and solutions wither on the vine like the last roses of summer. This was largely due to not mastering the art of implementation or HOW do I do it?  (Read my narrative on implementation.)
Supervisors or Leaders.
The genesis of this issues lies within the importance of "culture over strategy".
Developing a corporate culture of "winners" or the "best of the best" lies in its very foundation the ability to select individuals that form and grow the culture of virtual invincibility. Therefore, it is a critical first step to have in place a selection process that fully takes into consideration those elements that as its very foundation, selects individuals that become the core of future growth and development. From this core seed of outstanding hires, there lies not only the predictable outstanding present performance, it presents at the same time the probable source of future leader/managers.  (Please view the primer on the Fiaccabrino Selection Process.)
Now, as to the crisis in Sales Management. Why aren't sales managers presently trained in how to select the "best of the best?" In recent months, sales managers have expressed their inability to terminate employees that are not meeting expectations–some of which are those same individuals previously hired by the same hiring manager. In discussing the situation on a mentoring basis, it was also apparent that this individual did not have a specific method or plan on what it takes to hire the best of the best. In my discussions with hiring managers, I was astounded as to how individuals were selected. Comments like, "made a good appearance," or "I liked his deep voice," or "I got a good feeling about this candidate," "sounds convincing," to name a few of less than valid points of contention. Was this hiring manager incompetent or the victim of corporate misdirection? Why wasn't the hiring manager trained not to fail?
Another factor that has an effect on the caliber of sales managers is the manner in which the corporate structure views middle managers. (This does not apply to all corporations and not all managers, but enough to have numerous and astute individuals express the obvious.)
Top down management?  An authoritative management structure that works as long as there is a planned culture to match the initiative. Should this be the case the middle manager becomes nothing more than a recipient of sales and expense reports with little or no interaction as it relates to mentoring, leadership , recognition, team building, motivation, to name a few and is the exact opposite to participatory management a system that allowed for me and others to grow, develop, and prosper.
To be fair, although I am not an exponent of top down management, there is one corporation that I am very familiar with that has enjoyed consistent success over many years. I don't want to get into the specifics of this organization lest I identify its very nature. As stated previously, its culture is developed to complement the described management philosophy and in this case works and works well. However, I would not want to work for a company that employs a top down management structure for some of the reasons stated above.
Discussion
Culture matters and cannot be changed overnight. However, there are steps that can be taken to help modify what the decision makers failed to implement in the first place. Modifying the failure of corporate strategy.
As a starting point, it is critical to train ALL of your sales managers, the science and  implementation of an accepted, time honored, results oriented, attributes and behavior focused, rational candidate selection process. Be careful and selective.
Who is the author?  Where was the system employed and what were the results?
 A new initiative? Developing a culture of winners and "promotables," individuals who will perform at a high level and at the same time become the recipients of a more enlightened corporate strategist that can select future managers that have the potential to rise above the diminished and imposed role of supervisor (managers without portfolio) and become the person who is selected to do the "right things".   Please view the narrative Supervisors Do Things Right , Leaders Do the Right Things. It is the responsibility of the corporate strategist to implement a program that will give rise to superior performance. Not doing so is clearly a failure of corporate strategy.
 A stagnant company. Although the culture might not be at a level conducive to rising above the rest economically, it is nonetheless important to institute an evaluation of your present managers and  for the organization to make changes where changes are warranted. Obviously, the top tier decision makers must have a full understanding as to how to evaluate the caliber of its people. Are your present managers  ill suited to perform at a high level of managerial and leadership expectations or do they have the potential to excel and if so are they the product of corporate failure? If it's the later, it is an egregious manifestation of the obvious. Clearly, incorporating a system in which all of your selected individuals become experts in the implementation of the candidate selection process, it becomes an essential factor in moving forward, because without that expertise in place, you will continue on the road to inbred mediocrity.
This completes this segment. Please stay tuned to the related subject of Salesperson turnover a phenomenon that experts have described as abysmal and how and why this state of affairs is costing millions of dollars in lost revenue. In sales, that which is lost is never recovered. So it's time to recognize the problem and institute a solution. Not doing so is a failure of corporate strategy.