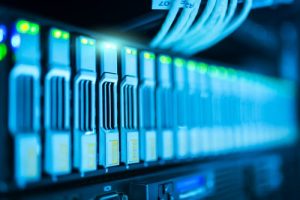 If you are an IT professional, you need to understand the importance of certifications. In the IT industry, those individuals who have the most skills to offer are the only ones who succeed. And one of the best ways to develop and verify a new skill set is through obtaining various certificates. If you are interested in networking, you can find many certification vendors that offer some of the best badges related to this area. However, when you talk about those from the networking field, one of the first names that come to mind is Cisco. It comes with a myriad of credentials that are divided into a few different levels.
In this post, we will talk about the associate-level certificate that Exam-Labs.com Cisco offers. This is CCNA, and if you want to obtain it, you need to pass only one exam. Acing it is not going to be easy, so if you want to make sure that you get the highest possible score, you should study hard. So, let's talk about the CCNA credential and its test in detail.
Previous versions of Cisco CCNA path
CCNA is one of the most popular credentials in the Cisco arsenal at the moment, but it has undergone a few changes over the past few months. Before all these changes were made, the applicants could choose their path at the Associate level. They have chosen from a wide range of certifications the one that interested them the most. However, this was not feasible because giving the learners the chance to pick their specialization at such an early stage was counter-intuitive. They no longer looked for the certificates of the higher levels because they believed that they had everything they needed. The associate-level badges that were previously offered include the following:
CCNA Routing & Switching;
CCNA Service Provider;
CCNA Cloud;
CCNA Data Center;
CCNA Security;
CCNA Wireless;
CCNA Collaboration;
CCNA Industrial.
However, there is currently one CCNA certification path with one prerequisite exam (Cisco 200-301) that the candidates should pass to obtain their credential.
Peculiar features of Cisco 200-301 exam
Passing Cisco 200-301 can bring some much-needed changes to your career, but acing this exam is not going to be a piece of cake. That is why you need to know all about it to cover yourself from all sides. First of all, you should know that there are no prerequisites for this certification test, but if you want to get a decent score, you need to have some basic knowledge related to networking technologies and concepts. All in all, you should cover the following topics to get at least 825 points during your exam:
IP Connectivity;
Security Fundamentals;
Automation and Programmability;
Network Fundamentals;
IP Services;
Network Access.
If you are thinking about taking the 200-301 CCNA test, you may also have at least one year of practical experience in the IT field. But the most important thing that you need is to explore all the exam objectives in detail. Another key feature you have to know about this Cisco test is that it is 120 minutes long. During this time, the examinees will have to attempt around 100 questions. Needless to say, time management will play a huge role in this exam, and if you are not fast enough, you may not be able to answer all these questions. That is why just try and answer them correctly as quickly as possible and don't waste your time on one question if you are not sure about the answer.
If you go to the Cisco website, you will see that it offers loads of certifications and each of them can be taken by any group of people. If you are interested in networking and are still looking for a starting point to launch your career, or you are an experienced professional, in both cases you can consider getting the Cisco DevNet Associate VCE credential. Without strict requirements, it is available for anyone. Now the rule is simple: you master the exam topics, you get the passing score.
Conclusion
If you are interested in building a career in networking, you should earn one of the Cisco certifications, especially CCNA Practice Test . Obtaining it means that you are among the top professionals in the world of IT, and all this will help you land a decent job.
Don't afraid to sit for the Cisco 200-301 exam. It will bring you not only the great associate-level certificate from a well-known vendor, but also provide you with a good base for the credentials of a higher level. And if you go for them, you will be able to choose the additional domain for learning and get an individual badge for it. Thus, eventually, you may obtain several sought-after certifications that will surely change your life visit here.