Tips That Can Take Companies Out Of Crisis
Featured Business Best Practice: A Comprehensive Guide to Digital Transformation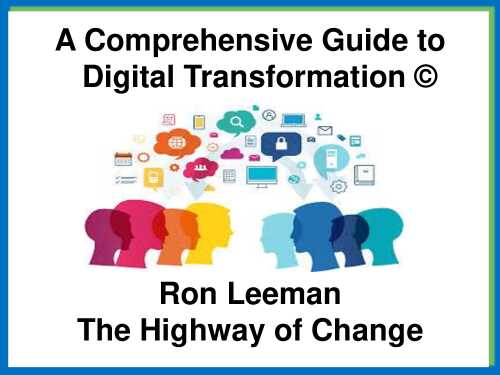 173-slide PowerPoint presentation
This is the "new improved" A Comprehensive Guide to Digital Transformation. What was one 141 slides had now increased to 173 because I have added a number of latest slides to the deck with new approaches, latest thinking additional "benefits" slides, a section on reasons for
[read more]
Crisis management is simply the process which deals with any even that threatens the organization, employees, stakeholders and the public. With onset of several industrial disasters in the 1980's, crisis management studies came into existence and have been since applied to various types of industries. While one cannot truly define a company in crisis, it is often evidenced by simple factors such as, threat to the organization, element of surprise and a short decision making time. While most crisis management modules deal with the various crises, it is also essential for the management to take certain measures that help the organization avoid such situations altogether or take the company out of an existing crisis. Here are a few tips that help take out your company out of an existing crisis.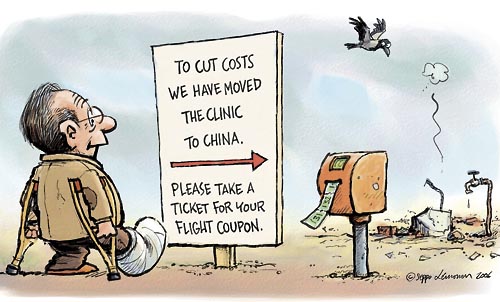 Identify the Problem and Signs of Distress
As most experts suggest, there are around 25 different signs of a company crisis and the major problems are often caused as a result of more than one of these signs. It is important to first identify the major areas of distress before drafting a plan for crisis management. A crisis is also considered to be a time of transformation from an old system to a new one as the old one cannot be sustained.
Get Ready to Make Hard Choices
When it comes to a financial crisis, it is always tough for companies to lay off their employees. However, cost cutting is an essential part of crisis management and companies must operate for a strictly profit-based business to ensure sustainability. When expenses cross the earning, laying off employees and optimizing workforce is essential to prevent the loss of the entire organization.
Project the Crisis as a Time of Great Changes to Your Management
As most experts suggest, crisis is a time for making important changes to your organizations and the way things have been going on. Projecting a great change story will not only provide a new plan of action for your management, but also to make the employees more enthusiastic for providing the best possible service. The more employees are made aware of the gravity of the possible situation, the more likely they are driven into action and consider a wider range of options than they normally would.
Need to develop a
Business Continuity Plan
(BCP) and
Disaster Recovery
(DR) Plan?  Take a look at our
BCP and DR Templates
built in Excel.
Retaining Talented Staff
When layoffs become a necessity, it is important for company to only take out the underperforming employees and try to retain as much skilled and talented staff as you can. This not only weeds the weak links from your team but also helps builds employee trust. Retaining the talented staff provides a boost of morale to the hardworking employees probing them to perform even better during the distress. Identifying the deserving employees is an important and must have quality of a good turnaround manager.
Creating an Effective Response Team and Plan of Action
Effective crisis management depends mainly on how your management team reacts to a certain problem. The quicker the response the more effectively the crisis will be dealt with. Assigning specified tasks to your response team will allow a more effective and timely response. FAQs and communication emails need to be specifically designed to ensure minimal chaos during the time of distress. Issuing a statement to the public and the associates saves you from further trouble. The quality of a good crisis manager lies in his ability to determine the right time to raise an alarm to prevent any problems that might arise in the future.
Crisis management is more of an art than a proper science. While, the various modules just act as mere tools, the sustainability of an organization often depends on the decision making of the management. The above tips can be really helpful in rescuing an organization from any type of crisis that threatens the organization.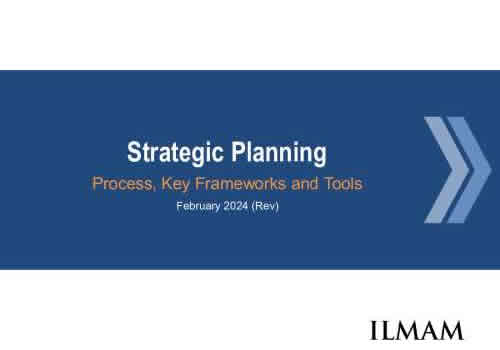 79-slide PowerPoint presentation
This document provides a holistic approach for undertaking strategic planning. While covering the traditional strategic planning approach, the document touches on adaptations that may be used in an unpredictable environment. Contents: 1. Strategic Planning Overview - Key questions and
[read more]
Do You Want to Implement Business Best Practices?
You can download in-depth presentations on 100s of management topics from the FlevyPro Library. FlevyPro is trusted and utilized by 1000s of management consultants and corporate executives.
For even more best practices available on Flevy, have a look at our top 100 lists:
These best practices are of the same as those leveraged by top-tier management consulting firms, like McKinsey, BCG, Bain, and Accenture. Improve the growth and efficiency of your organization by utilizing these best practice frameworks, templates, and tools. Most were developed by seasoned executives and consultants with over 20+ years of experience.
Readers of This Article Are Interested in These Resources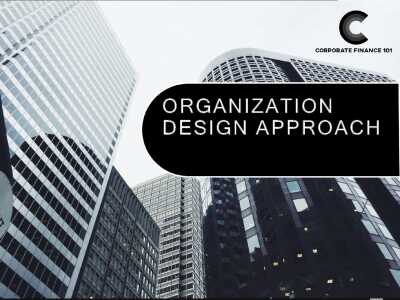 103-slide PowerPoint presentation
Recent McKinsey research surveyed a large set of global executives and suggests that many companies, these days, are in a nearly permanent state of organizational flux. A rise in efforts in Organizational Design is attributed to the accelerating pace of structural change generated by market
[read more]
63-slide PowerPoint presentation

Excel workbook
About Luke Peters
Luke Peters is an avid reader of books and other literature related to finance, law, marketing and lifestyle. He is also the content contributor for several websites that provide
RTB Advertising for Financial Services Companies and provide information on the said topics.
Top 10 Recommended Documents
173-slide PowerPoint presentation
79-slide PowerPoint presentation
103-slide PowerPoint presentation
63-slide PowerPoint presentation
Excel workbook
135-slide PowerPoint presentation
95-slide PowerPoint presentation
78-slide PowerPoint presentation
1150-slide PowerPoint presentation
41-slide PowerPoint presentation