Editor's Note: Grant Stanley is a seasoned Business Coach and a Sales & Marketing Expert with a 20+ year outstanding Sales and Marketing record. He is also an author on Flevy, where he has published materials from Business Fundamentals to Management and Leadership Excellence.  Take a look at all of Grant's Flevy best practice documents here.
* * * *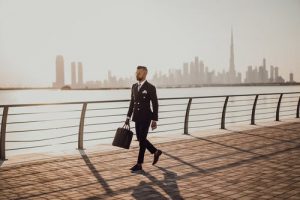 Field sales is on the verge of a revolution, with several trends completely redefining what it will take to be a market leader over the next five years.
Analytics software and AI have given sales executives access to historically unprecedented amounts of data and computing power, allowing them to predict with a high degree of precision, the most valuable sales opportunities. The fastest growing companies are using advanced analytics to radically improve their sales productivity and drive sales growth with minimal additions in their sales teams.
Also, radical changes in buyers' preferences, with buyers being more content-driven, tech-savvy, and comfortable engaging via digital mediums, has led to the rise of a new breed of Sales Leader who brings technical expertise and a strategic mind-set. This is also transforming what sales organisations look like, with a sharp reduction in Field Sales and Marketing, and rapid growth in Inside Sales and Analytics teams.
A significant shift toward subscription-based business models has redefined how customer relationships are managed. No longer is a sale a one-time "won and done" deal. In a world of recurring revenues, sales need to be won every month, quarter and year. As a result, successful customer-service managers are becoming increasingly more valuable, and sophisticated sales teams are aligning themselves closely to the long-term success of their customers.
With the mandate for social distancing, even Field salespeople must now work remotely, using online video, social selling, email, and more. I estimate that, well before work-from-home directives, most field salespeople were communicating with customers digitally more than half of the time anyway. This was enabled by the increasing quality and ubiquity of digital-communication technologies, along with the increasing majority of buyers and sellers who are digital-savvy. Digital connection works especially well with repeat customers, and buyers who are well-informed.
That will have to change. The current crisis will force even the most technology-challenged to migrate to video platforms such as Zoom or Microsoft Teams. We are seeing this already in people's personal lives.
Hard-hit industries in travel and entertainment have already made many salespeople redundant. Some of these jobs will never return. Downsized organisations must re-deploy field-sales efforts to key customers and sales activities, while boosting the use of digital self-service and inside sales channels. Eroding sales will constrain companies' ability to pay salespeople incentives, which often represent a large portion of salespeople's pay.
In the last year, the growth in the number of jobs for both Inside salespeople and Customer Service Managers has far outpaced growth in jobs for Field salespeople. These trends will accelerate as companies rebounding from the pandemic seek to match sales efforts with the way their customers want to buy.
Inside sales roles reduce sales costs and align well with digitally savvy and informed buyers. CSMs encourage customer loyalty and retention by helping customers realise ongoing value.
Practically every aspect of the sales organisation will accelerate down the path of digital value and innovation. Sales managers will become more comfortable coaching and managing remotely. Sales organisations will leverage technology to make sales recruiting, training, and other programmes more effective and efficient. I expect many organisations with Field Sales teams will emerge from this difficult time with a digitally savvier sales culture that is well-positioned to drive future success.
The modern salesperson still feels that the field is their rightful place of battle. However, as each year passes, they spend less and less time there. And when they do gear up and venture forth, their efforts on that front are increasingly erring towards customer service activities.
When we build this new sales function, we need to build it from the Inside Out and not from the Outside In.  You will discover that this Inside-Out approach results in vastly superior interfacing between you and your customers. But the better news is that this model is easy and inexpensive to scale.
Any organisation intent on shifting from Field to Inside sales must know if that transition will suit its market. If you're weighing the idea of making the switch, consider adjusting the nature of your sales model on a sector by sector basis — changing or maintaining your operations for different accounts based on factors like location, account size, or stage of the customer engagement process.
The death of Field Sales does not mark the end of Field salespeople. They still exist, and they always will. What it does mark is the beginning of a new era, where sales are essentially an inside function.
You will come to discover that the Inside-Out sales model results in happier customers, a lower average cost of sale, and a faster-growing business.
It is time to knuckle down and exploit this exciting new reality.
If you require guidance, tools or coaching in this area, please feel free to visit the website or reach-out and contact me.  See my author bio below.