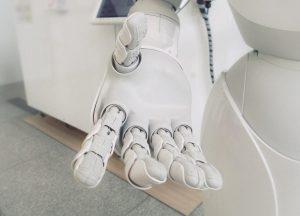 Artificial Intelligence (AI) is at the forefront of technological advancements that are helping businesses to become more efficient. Once just a theme of sci-fi films, AI has now emerged in the real world as a powerful tool for business marketing. Statistics indicate that 83% of businesses consider AI a strategic priority for companies today. The following list contains five tips to help your business better understand how AI can be used in your upcoming marketing strategy. 
1. Collect Customer Data
Data collection is a key factor in the implementation of AI. Companies can collect data about their clientele in a way that gives them the ability to utilize this information for marketing and outreach purposes. AI implementations can solicit data from customers during online interactions or even extract meaningful data from other sources.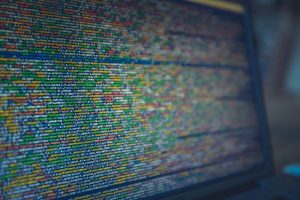 AI systems are adept at classifying data collected to generate databases for utilization in future outreach efforts. The accuracy of data collected must be validated, and this is also a task that AI has no issue completing. AI develops a self-contained ecosystem that can collect and classify database information with little to no human interaction. 
2. Personalize Online User Experience
The data gathered by AI systems is immensely useful in providing companies with the information needed to create a more enriching user experience for customers online. The personalization of the online experience can be applied in a variety of ways. 
From personalized emails to personalized website content, AI uses gathered resources to establish a connection to customers that seems organic and thoughtful. Content is tailored to the specific interests of the customer, which increases the potential of higher levels of consumer engagement.
3. Gain a Better Understanding of Your Customers
Before consumer data collection became advanced, it was not possible to understand patrons in the way that in now possible with AI. Having a record of past customer purchases gives companies insight into the habits and interests of their customer base. This information is extremely valuable when looking to market to these individuals. 
The collection of demographic data also opens a window into the potential needs and wants of a specific customer. Major retailers are keen at implementing marketing strategies around targeting shoppers based on past purchases and demographic profiles. This information is used to create circulars, emails, and special offers for previous shoppers. Regardless of your product or service, you can use your database to get a greater understanding of your patrons.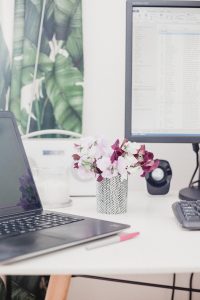 4. Create Promotional Campaigns 
As previously stated, the data garnered by AI can be used to retarget past buyers in a way that is personalized and meaningful to the individual. Customer relationship management (CRM) software is an excellent example of how data on consumers can be compiled into a database and used to automate campaigns specific to each individual. 
A CRM collects and analyzes customer data in a way that allows the platform to generate promotional campaigns designed to assist in retention and engagement. These customized promotions are outstanding at driving sales growth. 
Companies like CVS are known for offering discounts on items previously purchased on a limited-time basis. The company accomplishes this by using AI to collect data related to purchase history and use this information to retarget customers via email and using coupons printed on sales receipts.  
5. Incorporate Chatbots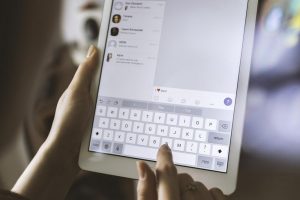 One of the most exciting applications of AI for marketing is chatbot technology. These platforms use natural language processing and AI to create interactions with customers that seem authentic and organic. The communication can be either textual or auditory. 
Chatbots are programmed to understand the types of questions that are typically asked and what the appropriate answers to these questions are. In terms of customer service, chatbots automate a process that usually requires a fully-staffed department of operators and representatives. A little research will give you the information needed to select the best AI chatbot for your business. 
Conclusion
Artificial intelligence puts the power of the future in the hands of your company today. No longer is this technology just the plot of sci-fi thrillers. To remain competitive in the marketing sphere, your organization needs to look into how AI can advance your sales agenda. 
Develop an in-depth strategy to select, implement, and maintain AI for your upcoming marketing efforts. Be among the thousands of companies switching to AI to automate some of their most important processes. This is your opportunity to get an advantage in your industry using this futuristic technology.