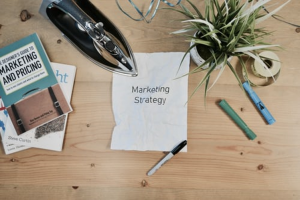 Marketing is a skill that takes time to master. Some people enter the field through apprenticeship, and others simply start their marketing careers and learn from experience. With such examples, you may be wondering whether or not you need to pursue a marketing course. Let's look at some reasons why you should consider getting a degree in this field.
It Puts You Ahead of the Pack
Granted, marketing is a field where performance matters more than qualifications. As you may have heard before, you are only as good as your last month. Still, you will discover that a degree in marketing gives you an advantage since you will learn how to identify the pain points of potential customers as you match them with suitable products and services. With a university education, you will also be able to evaluate specific audiences and determine how you can market products and services to them effectively.
You should also note that many companies and organizations will look for marketers with experience in the field, or those who have a degree from a reputable institution. This is especially important in cases where the organizations want to market niche products like specialty foodstuffs since they want individuals who have the necessary attributes to learn. With our essay help, you will find it easy to get through the course and will quickly get into the right places.
You Learn from Experienced Teachers
People who choose to start their marketing careers without degrees end up spending more time learning on the field. This is because they don't possess the basics needed to get started in marketing. As a student, you will get the chance to talk to experienced marketers and learn how they are successful in the field. At the same time, our essay writing professionals will ensure that you always record excellent performance. This way, you will have the necessary credentials to get a good marketing job and will also be perfectly qualified.
You Will Make More Money
As a marketer, your one goal will be to sell more products and services as that would make you more money. At the same time, it may be the only factor keeping you at work. Most places would be quick to dismiss marketers who have recorded poor performance for several months. Getting a degree will significantly boost your earning potential since you will be starting your career with advanced knowledge of the field. Even though these courses will set you back a good amount of money, you will appreciate the returns. An extra advantage is that your clients will linger for longer if you keep delivering excellent sales. This will translate into more money in your pocket.
You Will Make Fewer Mistakes
Since marketing is a fluid field that keeps on changing, you are almost guaranteed to make mistakes now and then. However, if you work with experienced teachers and essay writing professionals, you will enter the market with sufficient knowledge to minimize your mistakes. Part of your lessons will deal with the mistakes other marketers make, and that means you will never have to make such errors. Also, a good foundation in the industry helps you separate good ideas from poor ones, further reducing the mistakes you can make in the field. It is important to note that mistakes made in marketing can cost you a lot of money. If the mistake is big enough, it might even drag your career for a long time.
Marketing Courses Cover Many Different Subjects
Another thing you should note is that a qualification in marketing will require you to take classes in many different subjects. These include accounting, finance, business management, mathematics, economics, and communication systems. As such, it is impossible to get a complete marketing course with any other degree. You should note that each of these classes is included for a good reason, and with many of them, you will only cover the information which is relevant to marketing. You can always use our essay writing services if you are uncertain about your knowledge in specific fields.
Conclusion
Marketing is among the best paying careers you can get into. It is also quite fulfilling. Since all companies need to sell their products effectively, you can almost be certain that your services will be in demand. As long as you have good marketing skills, you should be able to secure a job at any time. The demand for marketers also means that you will have the chance to work in industries that you are passionate about.