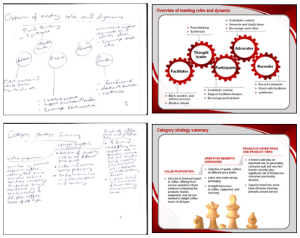 We have just launched a set of Document Services, which includes both PowerPoint and Excel Service Offerings.
PowerPoint Services
Our presentation designers are hired from McKinsey's Graphic Visuals team, based in India. Graphic Visuals provided business presentation creation support to McKinsey's consulting arm. Services range from converting scanned notes into slides to developing PowerPoint master templates.
Excel Services
Every member of our Excel Services Team has at least 5 years of experience. They are highly trained in various facets of Excel-based work. Depending on the nature of your work, we will match you with the right resource.
Take a look here for all the details: https://flevy.com/document-services