Learning Organization – Gaining Competitive Advantage through Supplier Networks
Featured Business Best Practice: A Comprehensive Guide to Digital Transformation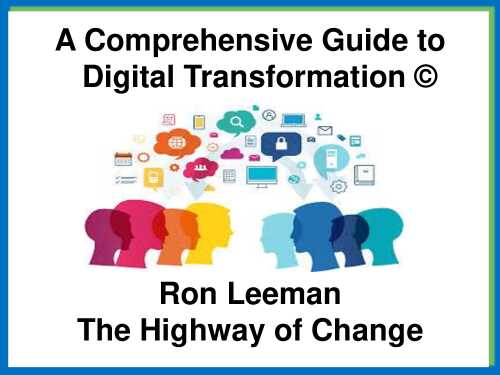 173-slide PowerPoint presentation
This is the "new improved" A Comprehensive Guide to Digital Transformation. What was one 141 slides had now increased to 173 because I have added a number of latest slides to the deck with new approaches, latest thinking additional "benefits" slides, a section on reasons for
[read more]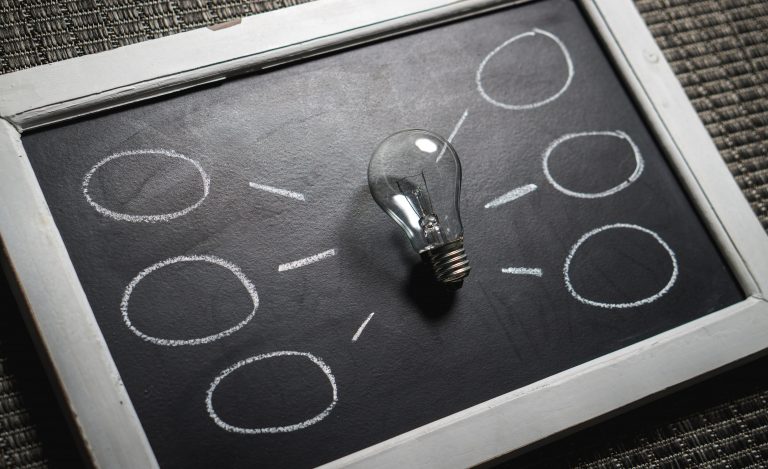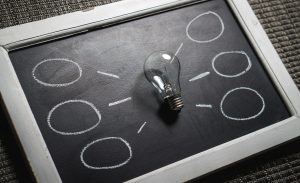 Large manufacturers are often reluctant to share knowledge with suppliers.  However, supplier networks are considered a great source of gaining competitive edge by Learning Organizations.
A Learning Organization is founded on innovation, free flow of ideas, and a consistent focus on transforming the ways of doing business in order to achieve the desired results.  For instance, Toyota out-performed its competitors in the 2000s era by incorporating the principles of Learning Organization in its culture and sharing technology and knowledge with its suppliers.  This resulted in less defects, lower inventory levels, and improved labor productivity for its suppliers and higher profits for Toyota.
Specifically, Toyota became a Learning Organization by developing the infrastructure and inter-organizational processes that enabled quick and free flow of explicit and tacit knowledge to its supplier network.  The Learning Organization at Toyota features 3 inter-organizational processes, which became foundational to its approach to Supply Chain Management:
Supplier Associations
Consulting Groups
Learning Teams
Let's dive deeper into these processes.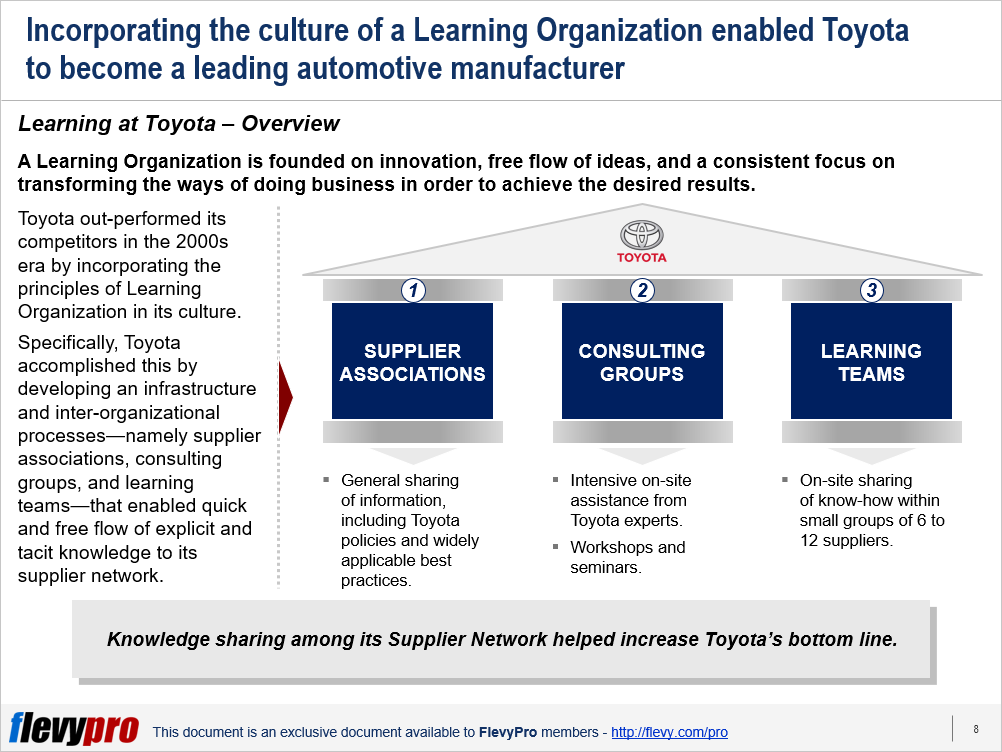 Supplier Associations
Supplier Associations were setup by Toyota, initially, to share information, valuable experience, and to extract feedback.  The knowledge-sharing mechanisms that Toyota's Supplier Associations employ include high-level sharing of explicit knowledge within the supply network regarding production plans, policies, and market trends.  The Supplier Associations hold bimonthly/monthly meetings to discuss key topics that include cost, quality, safety, best practices, and social activities.
These Supplier Associations enable suppliers to build relationships in Toyota at higher levels which was not a common practice in the industry.  This resulted in tremendous improvements in supplier performance due to explicit information and experience-sharing, which ultimately benefited Toyota to achieve excellence.
Consulting Groups
By establishing Consulting Groups in the 1960s, Toyota started the practice of providing free consultation regarding valuable production knowledge to its suppliers through experts.  This was accomplished through the creation of Operations Management Consulting Department (OMCD) in Japan in the 1960s and Toyota Supplier Support Center (TSSC) in the U.S. in 1992.
By developing the Consulting Groups infrastructure, Toyota' consultants spent significant time at their supplier sites free of charge, helping them resolve problems in the Toyota Production System (TPS) implementation.  Suppliers, in turn, were encouraged to share their project results and open their operations to one another.  This explicit sharing of results and knowledge enabled other suppliers to replicate best practices and benefited Toyota by negotiating Target Pricing with its suppliers.
Learning Teams
Learning Teams—the 3rd pillar of a Learning Organization—were pioneered by Toyota in 1977 by organizing its suppliers into Voluntary Study Groups in Japan or Plant Development Activity (PDA) groups in the U.S.  The Learning Team collaborated voluntarily on production and quality management.
 The Learning Teams were—and still are—responsible for determining a theme and spending time addressing each member's problems related to that theme, making the members learn significantly by having outside pair of eyes look at their problems.  This helped Toyota's suppliers' network achieve effective tacit knowledge transfer, explore new ideas and applications of Toyota Production System (TPS), transfer valuable lessons learnt to all stakeholders, and enhance production quality.
Toyota follows a deliberate step-wise path to create Knowledge-Sharing Networks.  These Knowledge-Sharing Networks are an invaluable resource for enhancing both overt and implicit information and experiences for the organization.
Key dynamics of Toyota's Knowledge-Sharing Networks involve creating a non-threatening one-on-one relationship with suppliers through the Suppliers Association in the form of financial as well as valuable knowledge-sharing assistance.
Interested in learning more about the dynamics of Toyota's Knowledge-Sharing Networks, the fundamental barriers to learning, and their implications on the suppliers and the manufacturer?  You can download an editable PowerPoint on Learning Organization:  Supplier Networks here on the Flevy documents marketplace.
Do You Find Value in This Framework?
You can download in-depth presentations on this and hundreds of similar business frameworks from the FlevyPro Library. FlevyPro is trusted and utilized by 1000s of management consultants and corporate executives. Here's what some have to say:
"My FlevyPro subscription provides me with the most popular frameworks and decks in demand in today's market. They not only augment my existing consulting and coaching offerings and delivery, but also keep me abreast of the latest trends, inspire new products and service offerings for my practice, and educate me in a fraction of the time and money of other solutions. I strongly recommend FlevyPro to any consultant serious about success."

– Bill Branson, Founder at Strategic Business Architects
"As a niche strategic consulting firm, Flevy and FlevyPro frameworks and documents are an on-going reference to help us structure our findings and recommendations to our clients as well as improve their clarity, strength, and visual power. For us, it is an invaluable resource to increase our impact and value."

– David Coloma, Consulting Area Manager at Cynertia Consulting
"As a small business owner, the resource material available from FlevyPro has proven to be invaluable. The ability to search for material on demand based our project events and client requirements was great for me and proved very beneficial to my clients. Importantly, being able to easily edit and tailor the material for specific purposes helped us to make presentations, knowledge sharing, and toolkit development, which formed part of the overall program collateral. While FlevyPro contains resource material that any consultancy, project or delivery firm must have, it is an essential part of a small firm or independent consultant's toolbox."

– Michael Duff, Managing Director at Change Strategy (UK)
"FlevyPro has been a brilliant resource for me, as an independent growth consultant, to access a vast knowledge bank of presentations to support my work with clients. In terms of RoI, the value I received from the very first presentation I downloaded paid for my subscription many times over! The quality of the decks available allows me to punch way above my weight – it's like having the resources of a Big 4 consultancy at your fingertips at a microscopic fraction of the overhead."

– Roderick Cameron, Founding Partner at SGFE Ltd
"Several times a month, I browse FlevyPro for presentations relevant to the job challenge I have (I am a consultant). When the subject requires it, I explore further and buy from the Flevy Marketplace. On all occasions, I read them, analyze them. I take the most relevant and applicable ideas for my work; and, of course, all this translates to my and my clients' benefits."

– Omar Hernán Montes Parra, CEO at Quantum SFE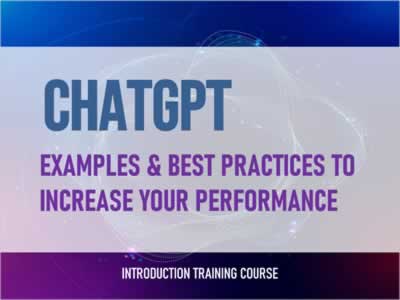 63-slide PowerPoint presentation
OpenAI ChatGPT has advanced language processing. It can write like a human and speak naturally. Texting, chatbots, and conversational history are some of its uses. This talk will show you how to use ChatGPT to improve your results in the above areas. We'll cover how to use ChatGPT to create
[read more]
Readers of This Article Are Interested in These Resources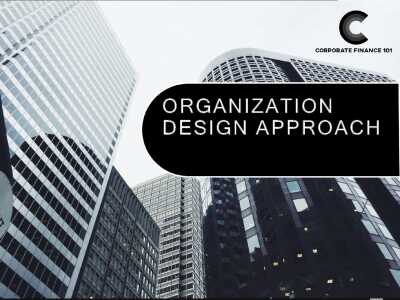 103-slide PowerPoint presentation
Recent McKinsey research surveyed a large set of global executives and suggests that many companies, these days, are in a nearly permanent state of organizational flux. A rise in efforts in Organizational Design is attributed to the accelerating pace of structural change generated by market
[read more]
79-slide PowerPoint presentation

407-slide PowerPoint presentation
About Mark Bridges
Mark Bridges is a Senior Director of Strategy at Flevy. Flevy is your go-to resource for best practices in business management, covering management topics from
Strategic Planning
to
Operational Excellence
to
Digital Transformation
(
view full list here
). Learn how the Fortune 100 and global consulting firms do it. Improve the growth and efficiency of your organization by leveraging Flevy's library of best practice methodologies and templates. Prior to Flevy, Mark worked as an Associate at McKinsey & Co. and holds an MBA from the Booth School of Business at the University of Chicago. You can
connect with Mark on LinkedIn here.
Top 10 Recommended Documents
173-slide PowerPoint presentation
63-slide PowerPoint presentation
103-slide PowerPoint presentation
79-slide PowerPoint presentation
407-slide PowerPoint presentation
135-slide PowerPoint presentation
Excel workbook
95-slide PowerPoint presentation
108-slide PowerPoint presentation
78-slide PowerPoint presentation