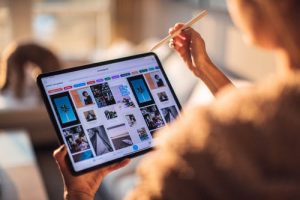 The last decade or two have been all about channel diversification. Brick and mortar stores today inevitably have an online presence, either with their own website or through third-party platforms like Amazon, Instagram, or even WhatsApp.
Venturing into multi-channel commerce is a no-brainer, and can often be accomplished with the help of a lean team. However, establishing an omnichannel presence is a lot more work than it appears. And this is exactly where organizations hit roadblocks.
How Omnichannel Differs from Multichannel
Multichannel is simply what the term suggests – it is selling your product or service across multiple distribution channels, like brick and mortar stores, websites, marketplaces, and so on. Omnichannel, on the other hand, involves integrating these different channels to provide a seamless customer experience, regardless of how diverse your sales channel mix eventually becomes.
For example, let's assume you buy a pair of jeans online. You try them on and decide that this is not the style for you. How do you return it? You could set up an online return request, for sure. But if you have purchased it from a retailer like Target, you may also consider the option of returning it at a neighborhood store.
As BigCommerce points out here, integrating these different distribution channels to provide a frictionless experience to the customer is what omnichannel retailing is all about. Depending on the channels you are investing in, there are plenty of challenges that come with executing a seamless omnichannel experience.
Integrating Inventory
Inventory management is perhaps the biggest pain point with omnichannel retailing. Ensuring adequate stock levels, and making sure they are synchronized across all your distribution channels, can be quite challenging.
Let's assume you sell products across three outlets in the country, as well as online on Amazon. It's a well-known fact that the Amazon A9 algorithm (the code that decides how products are ranked) prioritizes "Fulfilled by Amazon" products over others.
This requires your store to stock a part of your inventory in Amazon's warehouses. If you do not have an Amazon warehouse close to any of your outlets, you may then need to hold another part of your inventory in your own warehouse to serve your physical outlets.
This triggers a bull-whip effect in inventory management that can dramatically shoot up your overhead costs, and bring margins down.
The solution to this challenge is evidently based on your individual circumstances – where are your outlets based? What percentage of your orders come from Amazon? Do your products have specific stocking requirements?
Billing
Omnichannel retail can trigger a few billing-related challenges that one may have not anticipated.
Typically, multi-outlet retail stores handle P&Ls for each of their stores separately. This is especially true for stores operating on a franchise model, since these stores are owned by independent franchisors.
Going back to the example of product returns, you may realize that the customer may buy products from (AKA pay money to) one franchisor, and return the product to (AKA get money back from) another franchisor.
This can be an accounting nightmare if these billing systems are not integrated. It also becomes difficult to gauge the P&L of these stores separately.
Warehousing
Warehousing is perhaps the biggest challenge to tackle in any supply chain system. Setting up a warehouse is expensive, and one wrong assumption in the early stages could mean thousands of dollars in wasted overhead spend each month.
The emergence of omnichannel retail has meant that a lot of assumptions that a business went with initially may turn out wrong. Any business would ideally prefer one warehouse to service all the different customer touchpoints. This makes demand forecasting relatively straightforward.
However, there are additional constraints at play with omnichannel retail. Do you stock a part or whole of your inventory on Amazon's warehouses (and get them fulfilled to your physical stores)?
With online orders coming in from across the country, or even the world, how do you decide the ideal warehouse to fulfill each order from? How do you forecast demand for each of these warehouses separately?
These are tricky questions with no easy answers.
Customer Experience
While your bottom line can take a big hit due to poor omnichannel optimization, customer experience is by far a bigger casualty. This is something that can cause long-term harm in terms of brand perception, as well.
A customer does not differentiate between a store's various distribution channels – regardless of whether they buy your product from your website, physical store, or from Instagram, they expect a consistent experience. The omnichannel strategies you deploy for your business can tend to impact this.
One way to mitigate potential customer experience issues is by solving customer pain points regardless of the channel they transact from.
Lenskart, an Indian online store for prescription glasses and sunglasses uses Augmented Reality to deliver a consistent customer experience across different platforms. Buyers can "try" different glasses by turning the webcam on, and the website automatically lets them see how they look with the different frames.
The service also makes their offline channel equally seamless by letting buyers get their eyes checked from the comfort of their homes while trying the different frames.
The Best Time to Invest in Omnichannel
An omnichannel strategy may seem like a waste of resources in the early days of business, since there are bigger problems to solve. But truth be told, the best time to invest in omnichannel was yesterday.
Setting up an omnichannel strategy gets more complex as your business grows, and so the only way to get it absolutely right is by investing here as early as you possibly can.