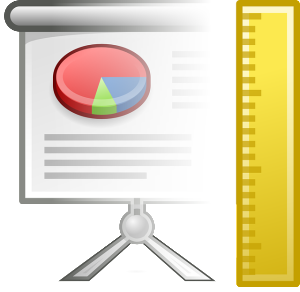 Many of us have heard the old adage "What gets measured gets done." Organisations are awash with KPIs–key performance indicators. Variously attributed to 19th Century UK Prime Minister Benjamin Disraeli and American author Mark Twain the oft-quoted phrase, "There are lies, damned lies and statistics," reflects justified cynicism about the cult of measurement.
The greatest problem with metrics–KPIs, targets and financial accounts for example–is their unintended consequences, especially when they're applied unintelligently as they too often are. Cultural disconnect, group-think, intellectual prejudice, operational disconnect, and even symbolism and spin abound in the application of numbers to measure organisational performance, and in the conclusions drawn from them and the messages perpetrated as a result. For a description of these phenomena, see my article on LinkedIn, Human weakness – a competitive advantage?
The other old saying "(Financial) accountants are the people who arrive on the battlefield after the battle is over and bayonet the wounded" is perhaps harsh, but too often inescapable. An over-reliance on financial accounts as the sum total of Gospel is bad enough, but UK and US business cultures raise disproportionate numbers of people with (usually Big 4) accounting backgrounds into the CEO's office or into private equity houses, hedge funds and investment banks who monopolise businesses for short-term gain, squeeze them dry, and frequently leave them dangling in the wind, loaded with catastrophic levels of debt. Let's call these people what they are – clever, avaricious, egotistical, irresponsible and sociopathic parasites, though paradoxically I am personally acquainted with some who are strong exceptions to that rule, one or two of whom I even call friends! However too many of them focus exclusively on numbers with a fanatical adherence more akin to an icon worshipping sect than the pragmatic and 'respectable' business nous their spin tries to suggest.
With full respect to the Chartered Accountants I know personally, many of whom in fact buck the trend, the compelling evidence from the Top 1% of businesses (measured by long-term shareholder value) is that running a business (solely) by the numbers is not the answer. In stark contrast the Top 1% mix self-discipline – not the top down, punitive variety driven by financial accountants – with entrepreneurism, imagination, passion, and an inspiring set of values and a clear long-term purpose to make a meaningful contribution to society. As a result they retain a far higher proportion of the creative, talented people they require to grow and prosper long-term, since these people are afforded the freedom they need to create new ideas, and ultimately new products and services that customers want, and they find a home within the business with like-minded, like-hearted, and like-spirited people.
Every day of the working week I see the damage that a compulsive obsession with inappropriate measurement can do. My wife is the Head of Key Stage One ('Infants', as it used to be known) in a UK state-run school. The total folly of measuring children on academic KPIs (and only academic) at ages 5-7 triggers all manner of inappropriate and dysfunctional organisational responses, breeds angst amongst head teachers, teachers, and even parents that often leads to mental and physical illness, drives excellent teachers out of the profession, and wastes vast amounts of taxpayers' money. I have observed all of this vicariously for 25 years, and it has got steadily worse. The true costs remain infuriatingly concealed – if they could somehow be made visible then the politicians, policy wonks, academics and other bright sparks who foist this utter nonsense upon us would suddenly discover that their careers were well past their sell by dates.
So what's the most important thing affecting business, or any other organisation in the public or not-for-profit sectors? Answer: human motivation and behaviour. Do humans respond well naturally, consistently and effectively to targets, KPIs and other rigidly applied and unthinking performance measurement criteria? Answer: only if they agree with them, understand their relevance and, crucially, if they've had a voice in setting them and setting the strategy that sits behind them. Anything else is self-delusional, no matter how intellectually intelligent the mind(s) behind it may be!
This is not simply my opinion or my experience. It is the reality gained from studying the Top 1% of organisations–the research evidence is there for all who have eyes to see. The rest simply don't get it, so they manufacture waste in frightening and industrial quantities, where 'waste' is defined in the context of Toyota's revolutionary Lean Thinking system of business management as anything at all that does not add value for the end-user.
My business mission and passion is to spread the knowledge, expertise and wisdom of Top 1% organisations to a much wider audience, and to apply it to create, grow or restore outstanding businesses that outstrip customers' expectations, are loved, yes loved, by their customers, staff and other stakeholders, and that leave a legacy by making a meaningful contribution to society, such that it would be significantly diminished without them.
Now that's a KPI for my life's work that I'm happy to be judged against!