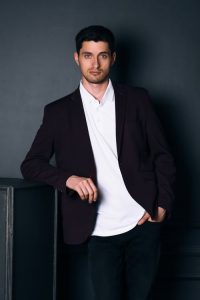 Are you finding that your current management style isn't working as effectively as it should? Your style of management doesn't have to be fixed in place, and if a positive change is needed, then there are effective ways to go about this without affecting the overall health of your organization or the wellbeing of your staff.
What kind of management style do you have?
Before we look at how to change, let's explore the different management styles so you can identify what kind of manager you currently are. There are lots of different styles and opinions about what an effective technique might look like (and what might be an interesting catalyst for change), and it can even change by industry type.
Autocratic: A dictatorial style (sometimes called Authoritarian); an autocratic leader is not especially collaborative, shows little empathy, and often overlooks effective communication. Staff under this sort of leadership will often feel undervalued, making high staff turnover not unusual.
Paternalistic: Not dissimilar to an autocratic model, paternalistic management styles can be equally self-serving but have a stronger consideration for the value and feelings of staff members.
Democratic: A far flatter management style than the previous two, a democratic management style will offer the whole team the opportunity to determine outcomes and be involved across a wide range of decision making. While this can promote good relations and leave employees feeling valued, without due consideration, an inexperienced team might not make the most productive overall decision. A good balance of experience and democracy is essential here.
Laissez-Faire: At the other end of the leadership scale, this style is very hands-off and leaves the big decision making to the team. In a team of highly experienced employees, this style can be extremely productive, but without that experience, disaster can often lurk around the corner.
Servant Leadership: Made popular by Robert Greenleaf's 1970 essay "The Servant as a Leader," this style of management takes the focus away from the business and firmly on the needs of employees. This style is all about leveraging the necessary expertise in a business to generate better productivity.
Defining the change
Once you have identified your leadership style, it's time to ask a few questions to determine what sort of change will be required to make a positive outcome.
Are you ready for the change?
Is this style change the best for your business?
What feedback can you generate from employees to help you make a positive change?
What short term changes can be made?
What is the long term change plan?
What external resources can you call upon to help facilitate your style change?
Making the change
Before you start making sweeping changes to your management style across the company, there first needs to be an internal change. A brave decision to create new habits, solve problems in a new way, and involve the wider team more collaboratively. Without ego, you need to take a top-down view of the situation and decide on how best to roll out your change with minimal disruption to productivity and staff wellbeing. Honesty and transparency are key here, with both staff and clients. If you involve the entire team and employ good communication, you will find it far easier to elicit a smooth, successful transformation of leadership style. In alliance with your team, you will find new opportunities to up-skill staff via corporate training courses or incentivizing staff to get the most out of them.
A transformation in leadership style doesn't have to disrupt productivity or upset anyone; it should be a change for the better that benefits the entire organization. With strategic planning, great communication and a little bravery, you will be able to seamlessly move to a more positive and effective way to lead your team to success.