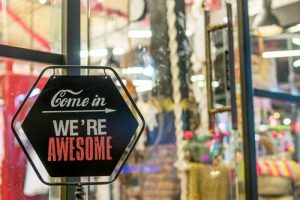 Reactive advertising is a powerful tool. When used well, it can catapult the reach of a brand, enabling a company to rapidly improve brand awareness and make a real name for itself. And there's often little to no investment required.
Think back to some of the latest viral trends you've noticed on social media, and no doubt you'll already have a few examples of great reactive advertising in mind. From bowls of Weetabix piled high with baked beans to ongoing debates over what colour a smoothie is, reactive advertising never fails to get audiences talking.
Read on to learn more about how reactive advertising works and how you can use it to engage your audience.
What Is Reactive Advertising?
Reactive advertising is a form of marketing that uses existing talking points, news stories or viral trends as its inspiration.
Brands using reactive advertising techniques will piggyback on popular trends, joining conversations that are already happening. The benefit is that the audience in question is already engaged in the topic, and is, therefore, more likely to pick up on a brand's message.
Reactive marketing is, by nature, incredibly time-sensitive, so brands need to be quick to make the most of the opportunities it presents.
Using Reactive Advertising to Engage Audiences
There are many ways brands can use reactive advertising to engage audiences. The key is to ensure that the conversations being joined are relevant and that the brand has something new to say. Take a look at some examples of how to use reactive advertising to power up audience engagement.
Join the conversation 
Social media offers endless opportunities for brands using reactive advertising. You don't need to look far to find big-name brands making the most of the power of reactive advertising on top social platforms.
In February, Weetabix took over Twitter with a simple idea: Heinz baked beans on Weetabix biscuits. The tweet soon went viral, with many other brands piling in to give their opinions on the controversial breakfast dish. In this case, the tweet attracted attention from the likes of KFC, Google, Tinder, EE, Moonpig, Toblerone and even West Yorkshire Police. As more and more brands got involved, the effect became ever more powerful.
Capitalise on upcoming launches 
Every so often there comes a launch that's so highly anticipated you can't seem to get away from it. Events like these are perfect for brands looking for new ways to boost engagement using reactive advertising.
Take Game of Thrones, for example. The days and weeks before the launch of the last season of this epic TV hit were dominated by conversations about what the series would entail, and how things would pan out for the characters.
As excitement built, brands started to get involved. One company that did so incredibly well was Oreo. The cookie company created new Oreo designs based on the different houses in the show, even going so far as to produce its own version of the title sequence.
Make the most of seasonal trends 
Reactive marketing demands a timely response, and this can make it challenging for some companies to really embrace the idea. But seasonal trends offer a way for more brands to get involved, as there's time to plan and strategize to put a seasonal marketing plan in place.
There are a few dates on the calendar that always offer opportunities for new reactive advertising campaigns. Seasonal sporting events such as the Superbowl and the launch of big-name tournaments, as well as headline-hitting shopping events like Black Friday and Cyber Monday, can all be used as the inspiration for reactive advertising campaigns. Take a look at this Black Pieday campaign from Pieminister to see how it's done.
Engage audiences using competitors' campaigns 
Big-budget advertising campaigns have always been effective in piquing the interest of consumers, but clever brands are now putting their creativity to the test to piggyback on this engagement without having to foot the bill.
The John Lewis Christmas advert is renowned for getting audiences talking. It's also well known as one of the most expensive TV campaigns to produce. So in recent years, we've seen a handful of companies start to parody the festive ad. As a result, they've begun to enjoy some of the attention that had previously been focused on the department store. Budget supermarket chain Lidl did this brilliantly in 2018, using its own play on words that was both on-brand and relevant to its USP.
Make the Most of Reactive Advertising Opportunities
Reactive advertising can be used by brands in all industries to help build brand awareness and create a buzz. With this innovative form of advertising, there's usually no need to spend huge amounts of money to boost a company's reach and share its campaign message far and wide.